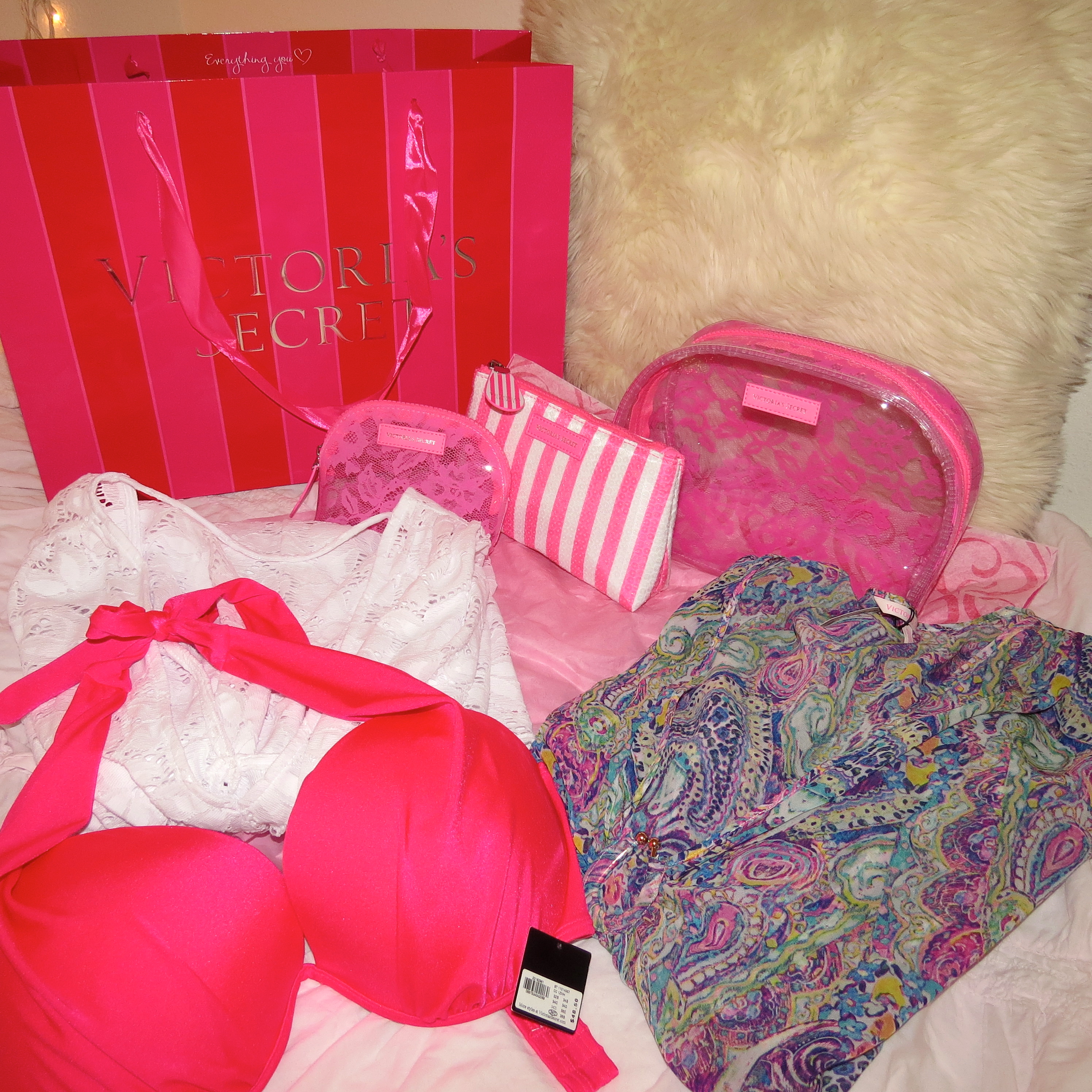 This weekend I visited Victoria's Secret for some items to wear on my upcoming trip to Miami!  I found two great cover ups, a pink halter bikini top, and an adorable lace cosmetic bag trio.  They didn't have as much "Spring Break" merchandise as I imagined they would, I really like the pieces I found!
Here's what I found on my Victoria's Secret mini-haul!
1. Lace Cover-Up (In white – available IN STORES)
3.  Perfect Coverage Top (In Plumeria Pink)

4. Pink Lace & Sequin Nested Bag Trio

Thanks for reading!