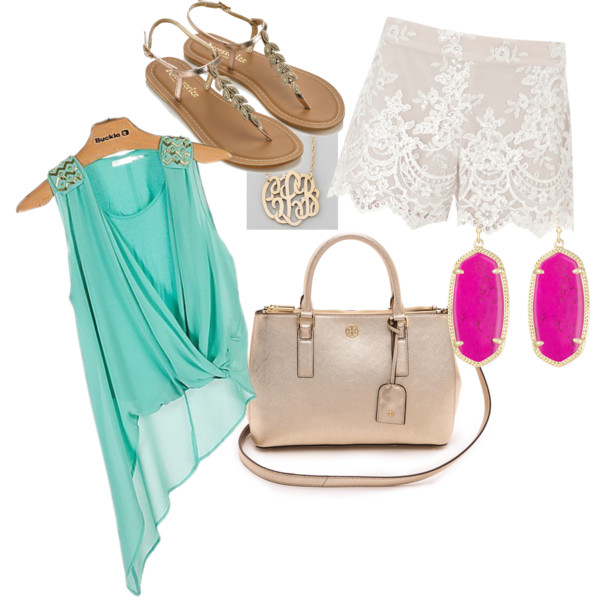 Hello, Pretties!
I can't believe that it is already March 17th – not because it is St. Patty's Day, but because today is the day that my boyfriend and I fly to MIAMI!  I am so excited.
It will be a day full of traveling, so I am dressing comfortably.  However, if I were not flying all day, I would wear something a lot like this Polyvore set that I just created.  I always gravitate towards mint-colored items because they are a lot more flattering on me than other shades of green.  I've recently become obsessed with pairing mint and magenta together, but I needed some "visual inspiration" before I attempted the bold combo myself. So naturally, I turned to Polyvore to experiment!  Here's what I created:
What are some of your St. Patty's Day themed Polyvore sets? Leave your links in the comments and I will be sure to check them out!   Enjoy your St. Patty's Day and sport some MINT so you (hopefully) don't get pinched.