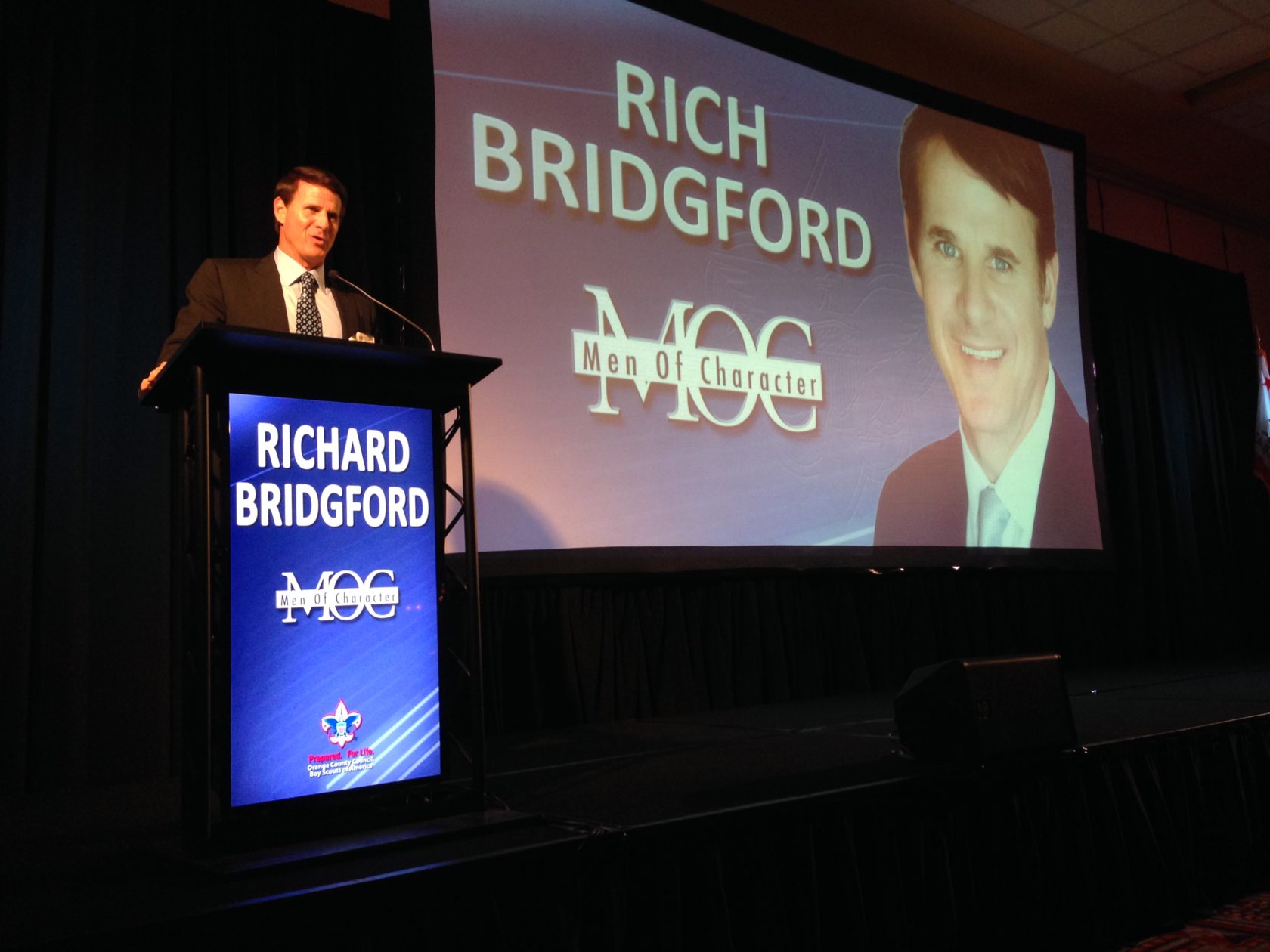 Hello, Pretties!
A few days ago, I mentioned in a style post that I was going to watch my dad accept the "Men Of Character Award" at an event put on by the Boy Scouts of America.  The event was so much fun. I was fortunate enough to see a lot of my relatives at this event, and I also got to watch my dad give an amazing speech about what it means to have good character.
Here are some photos that I took during the event, enjoy!

1. My mother, as usual, had some great "party favors" for the guests at our tables (we brought 50 guests!).  The men received heart shaped cookies and the women received hair bows from my Etsy shop, Bowtique By Jacqueline! Here's a picture of the really cute tags that my mom had custom made – that's my family's Christmas card photo! So creative, Mom!

2. The dinner was beautiful! This was posted to my Instagram during the event.

3. Before my dad gave his awesome speech, there was a video/slideshow that played in the ballroom.  My dad's best friend is the one who nominated him for the award, so he said a few words on camera that had been previously recorded while a slideshow played up on the screen.  To the right, you'll see a picture of my dad and I that was included in the slideshow.  I love this picture because it was taken during a football game my senior year of high school while I was cheerleading.  My mom and dad always came to watch me cheer on Friday nights!  (Also, the podium was like nothing I had ever seen before – it had a picture of whoever was standing at the podium on it, like a TV.  So if you were wondering why my dad's headshot is randomly floating to the left, that's why.)

4. And now for the grand finale, here's my dad giving his speech.  My boyfriend, my siblings, and I all looked at each other at the end of my dad's speech and decided that he should run for president 😉