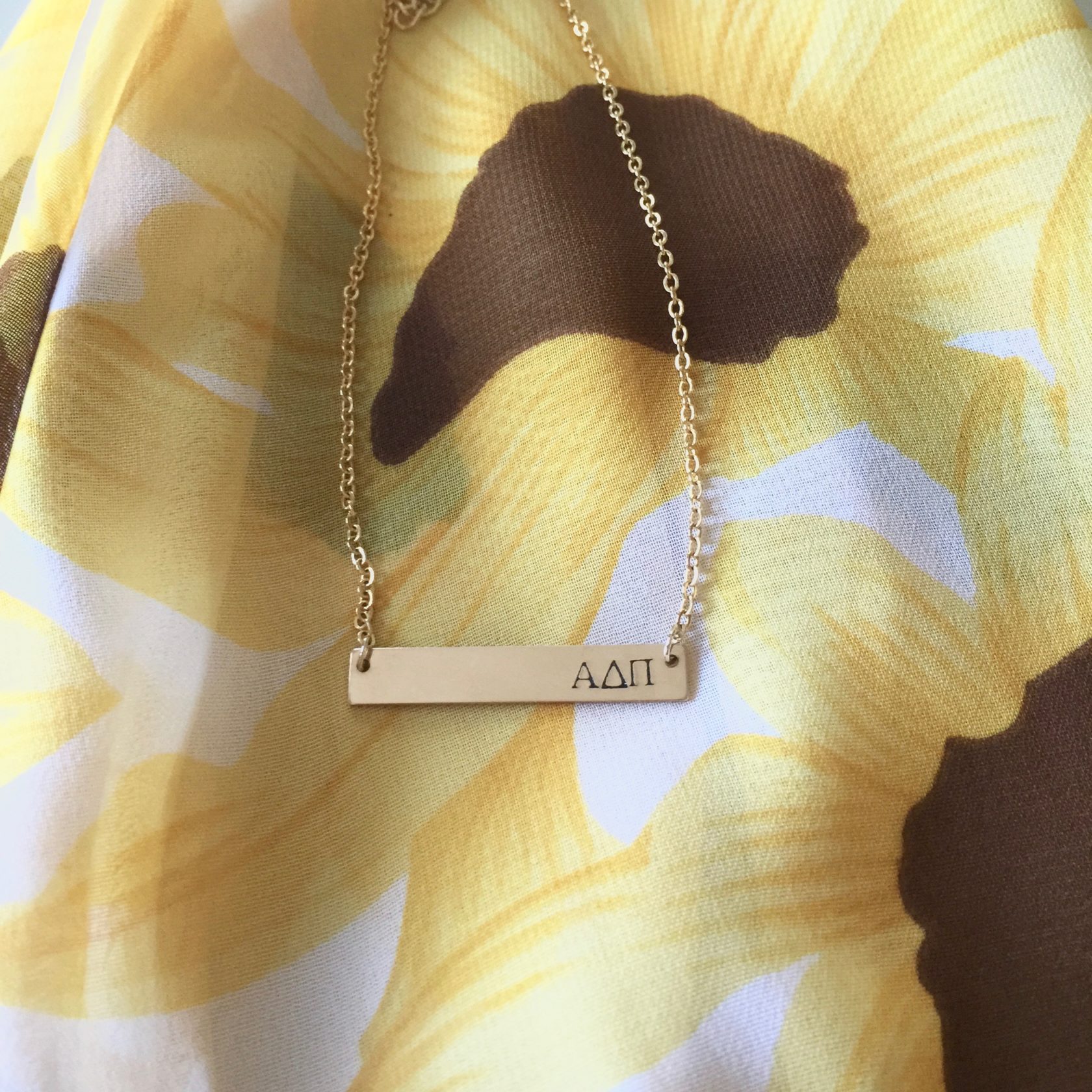 Sponsored.
GREEK U: Great prices, dozens of designs, plenty of apparel options, and fast shipping.
A few months ago, I participated in an Alpha Delta Pi group order from Greek U.  The process was so simple – we gathered dozens of girls, got a great group discount, and got to pick exactly the garment, design, and colors that we wanted.  Greek U made ordering online so easy; they took the stress out of creating a custom design with sisters across the country! The company is licensed to sell fraternity and sorority apparel, sunglasses, custom graduation stoles, paddles, fanny packs, book bags, backpacks, jewelry, and so much more!
Why does Greek U make individual and group orders so easy?
Green U has dozens of pre-made designs (which you can find HERE) that you can customize with your sorority's letters.  Or, if you prefer, you can work with them to create something that is entirely one-of-a-kind (custom art work).  They even have a feature that allows you to preview your design! Here's an example of what you can create with one of Greek U's adorable bow designs:
As you can see, they have many apparel options!  You can also pick your item's colors.  In my opinion, Greek U does a great job of catering to their customers' every need.  Here's a picture of the adorable shirt that I purchased in ADPI's group order:
So, if you have a close sorority sister graduating (or want to spoil your Little Sis even more), make sure to check out Greek U! 🙂 Thanks for reading, Pretties!