Today we're getting up close & personal with my top 10 daily makeup essentials! You can find all of these items between Sephora, Ulta, and Nordstrom.
My Top 10 Makeup Must-Haves:
1. Foundation: I consistently wear Estee Lauder's Double Wear foundation. I purchased it after discovering Macy's Foundation Finder about a year ago. I love this foundation's shade options, texture, and long-lasting formula. It is one of the pricier items in my makeup bag, but a bottle will last me 3-4 months. I also like that you can apply this foundation flawlessly with your fingers! I used a BeautyBlender when I first got this foundation and have found that applying with your hands or a brush can be just as effective without wasting any product.
2. Setting Spray: Urban Decay's All Nighter Makeup Setting Spray is a must have for trips, special events, or even daily wear.  I use a few sprays of this setting spray everyday and love the effect it gives! It really helps hold everything in place for hours on end!
3. Makeup Brushes: I like to use MAC's "116 Blush Brush" to apply my blush and highlighter. MAC's brushes are worth every penny because they do a great job of laying down products as well as blending products out.
4. Contour: Anastasia's Contour Kit is the newest addition to my everyday makeup routine (and certainly my favorite item on this list). I had heard great reviews about the palette and checked out several youtube videos about it, but was still confused about what to do with it. A woman at Sephora helped me figure out how to properly apply the 6 shades included in this palette, which includes 3 highlight shades + 3 contour shades. I strongly advise that you check out this palette in person so that you can see first hand how to properly apply the colors to your face. Everyone's face shape is different and will use different shades!
5. BB Cream: Smashbox's "Camera Ready BB Cream Eyes" product is great for days when you have unevenness or dryness under your eyes but don't want to put any heaver concealer on. It feels really smooth and hydrating under my eyes and I really love the subtle highlight it gives without looking dramatic. It also has SPF 15, which is a plus for me!
6. Pore Perfecting Balm: If you've ever walked into a Sephora, you've surely seen this product! Benefit Cosmetics' "The POREfessional" balm does a great job of minimizing pores and smoothing over imperfections. I find that this product works (and looks) best when it is applied after applying moisturizer/primer and before applying foundation/concealer. Any other order of application seems to make the texture of the balm thicken and it settles out in a weird way, so I would stick to the order I mentioned above. All in all, I highly recommend this product if you want to have a smoother complexion in an instant!
7. Foundation Primer: The Original version of Bare Minerals' "Prime Time" foundation primer has always been my go-to. It dries super fast, the bottle lasts quite a long time, and it doesn't clog pores. It also works very well with the Estee Lauder Double Wear Foundation I mentioned in #1!
8. Go- To Eyeshadow: Another Urban Decay favorite! I am obsessed with the shade "Half Baked" from Urban Decay's eyeshadow line. It is incredibly pigmented and flattering on almost any complexion. It easily and stays on very well if applied after using an eyeshadow primer, just like the rest of Urban Decay's eyeshadows!
9. Mascara: I've been using L'ORÉAL's Voluminous Million Lashes Mascara for years and love the way it thickens, lengthens, and darkens my lashes. It works wonderfully when applied after curling lashes and doesn't weigh the lashes down! To me, this is an especially important quality in a mascara since my lashes need to be curled several times in order to stay "up." I love that this mascara really helps lock the curl into place!
10. Eyeshadow Palette: The holy grail of eyeshadows – the Naked 2 palette by Urban Decay. The variety of shades helps you create your favorite look while also having a selection of shades to accommodate when you want to switch your eyeshadow routine up. This palette features the "Half Baked" shade I mentioned earlier, but a color tends to run out fairly quickly if you are using it every single day. I recommend getting this palette if you are someone who switches their eyeshadow up on a regular basis and will actually use all of the colors the palette offers. If not, then you might want to just get the individual eyeshadows instead.
And here's how it all comes together!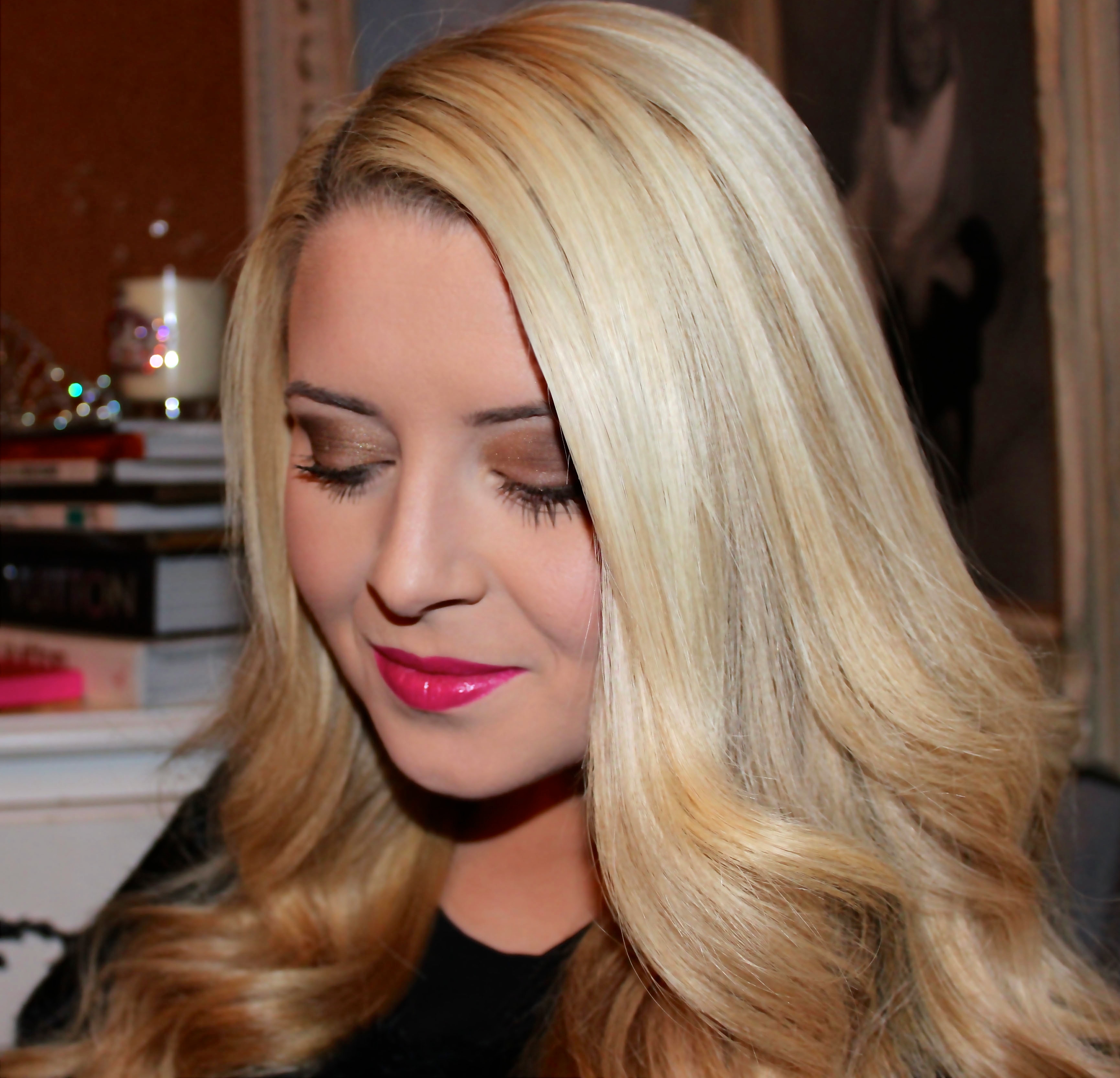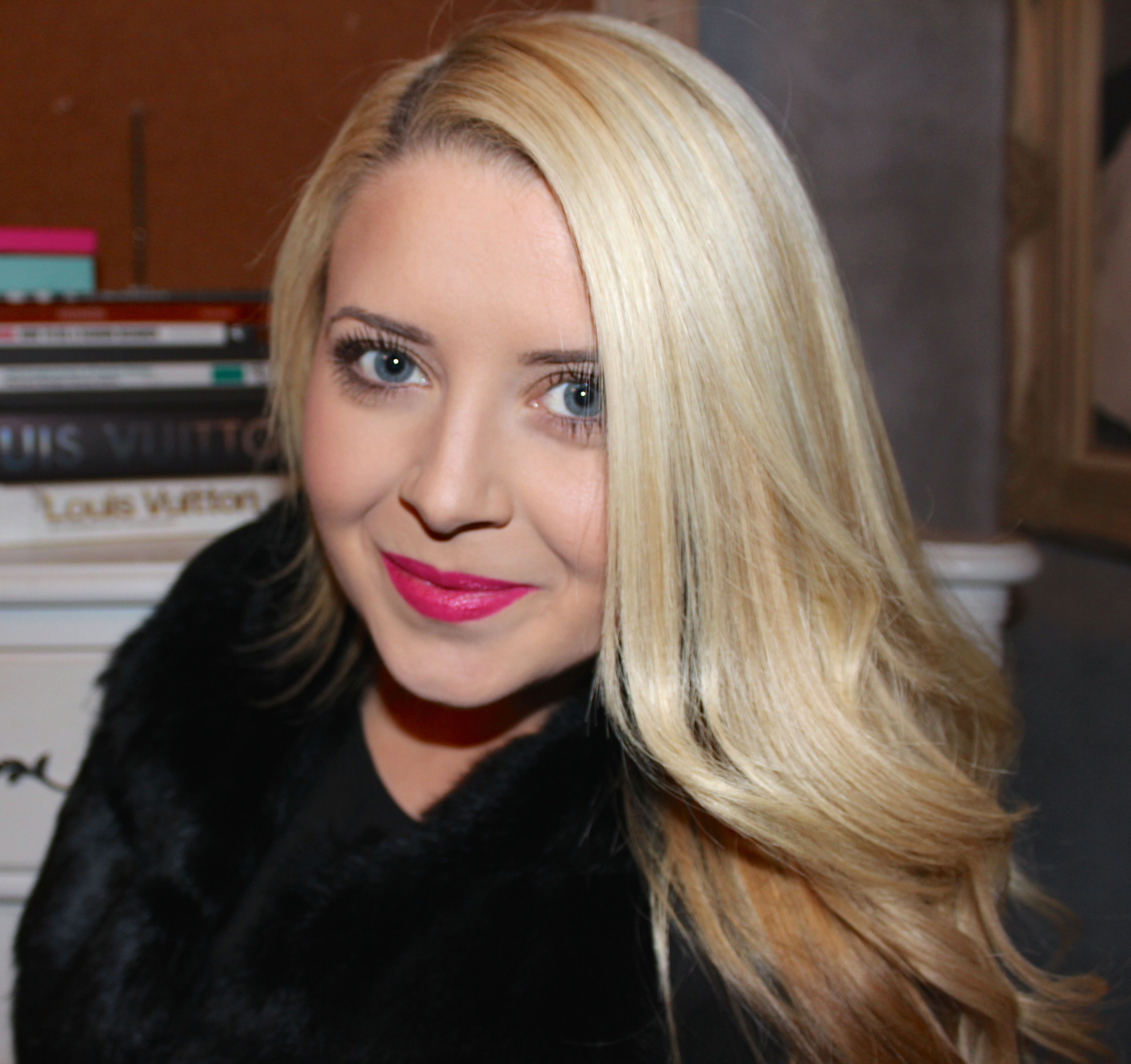 LIP & CHEEK STAIN: YSL

Thanks for stopping by. Feel free to leave any questions that you might have about my Top 10 Makeup Must-Haves in the comments! 🙂