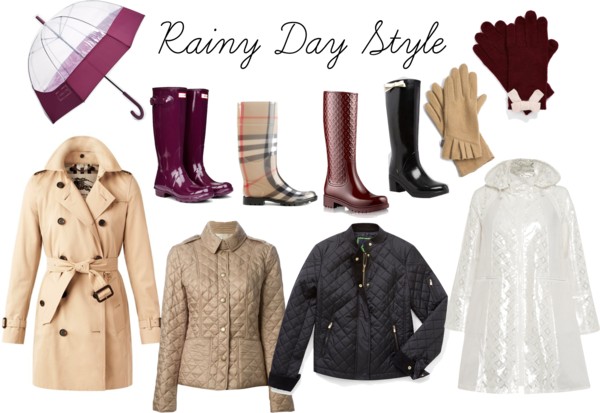 Attention, attention!  It's raining in Los Angeles!
Since this is a very rare occasion, I woke up with a smile and excitedly grabbed my rainy-day apparel out of the depths of my closet. With this perfectly rainy day in mind, I decided to compile all of my current rainy-day favorites for today's post! (It's really simple – just click the photos below to see where you can find my picks!).
Today, I'm wearing my Burberry Trench coat & rain boots. Who said trench coats weren't practical in Los Angeles?!
(Ok, just kidding – this is the first time I've gotten to wear my trench in months! 🙂 )