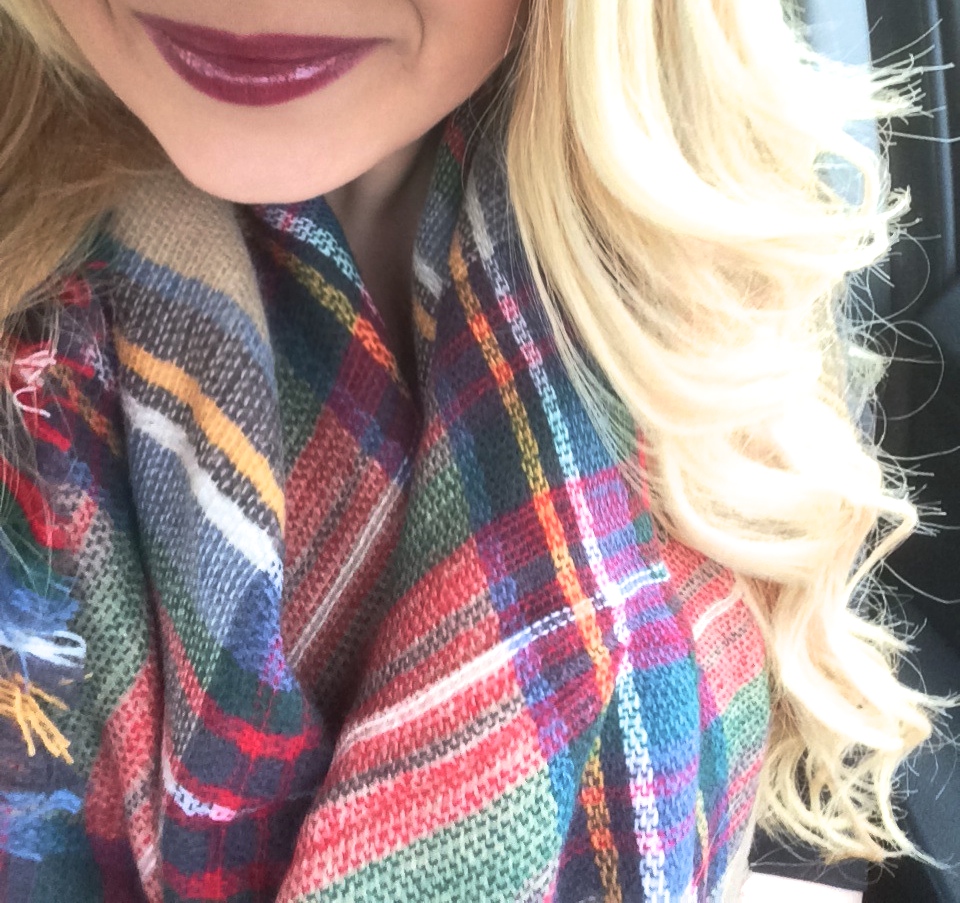 There's something about plaid that really gets me into the holiday spirit! I spotted this big, cozy scarf online a few weeks ago and I can't stop telling everyone about my "big find."  As soon as I noticed that blanket scarves were trending, I was on the hunt to find my own perfect plaid. With a little digging, I found what I consider to be the perfect plaid scarf for just $10.99 on eBay! It had a great price, high-quality materials, vibrant colors, and was something that I could feasibly wear year-round.
SOLD!
I paired my plaid scarf with dark brown riding boots, a black top, black leggings, and my favorite Prada tote.  With a scarf this big and colorful, it is always best to pair it with simple, monochromatic pieces. My plaid scarf kept me nice 'n cozy in So Cal while my family made its annual trip to pick out a Christmas tree at Tanaka Farms!
OUTFIT DETAILS: Scarf: eBay | TOP: (sold out, similar) | Riding Boots: Tory Burch (now on sale!!) | Leggings: Nordstrom, also loving these | BAG: similar here (mine is the "Executive Tote" which it is sold out), cheaper version here | LIP GLOSS
Thanks for stopping by! If you have the link to your own "perfect plaid" scarf, feel free to leave it in the comments section. I'd love check our some of my readers' favorites!
PS: I *might* just be challenging you to beat my current favorite plaid scarf! 😉