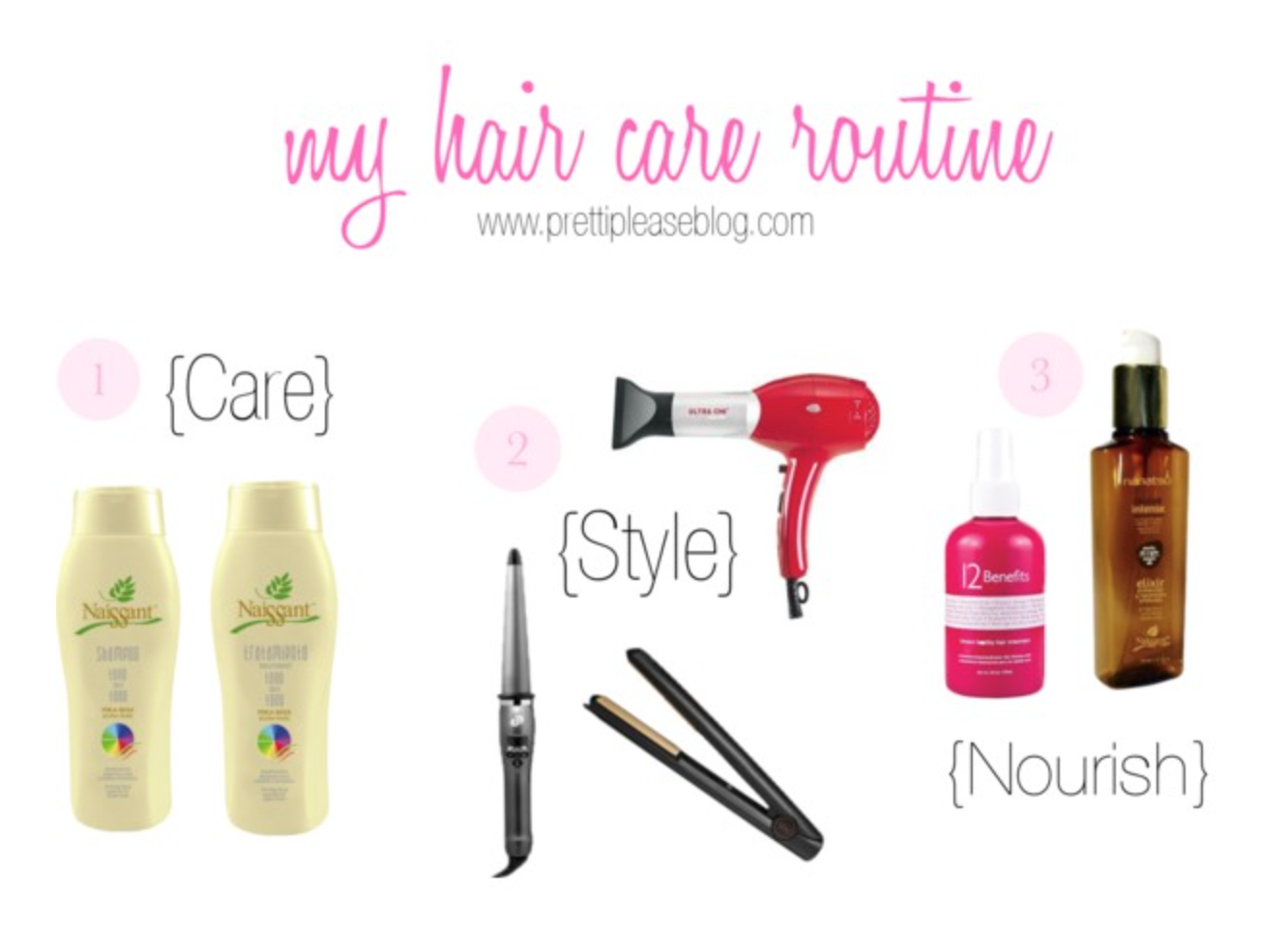 I get quite a few questions about what products I use to clean, protect, and style my hair…so I thought I'd post about my favorite products!
To clean and condition my blonde hair, I use Paul Mitchell shampoo and conditioner. Once a week, I also use Naissant's shampoo and treatment in order to eliminate the gold/bronze tones that can show up in my hair over time. When blowing out my hair, I use Naissant's Argan Oil Elixir because it makes my hair shiny and silky – without weighing it down.  When I plan on blowdrying and then straightening my hair, I use 12 Benefits's Instant Healthy Hair Treatment. It makes your hair feel so amazing! I highly recommend it for anyone that uses heat to style their hair because it protects and conditions.
For styling, I use a fabulous (and well priced) blowdryer from Ultra CHI. I've had it for almost two years and it has never had an issue, which makes it a winner in my book!  To straighten my hair, I use GHD's classic styler. When you're in a hurry, it also doubles as a hair curler! When I tell people that I use a straightener to curl my hair, they look at me confused and start asking all sorts of questions. It's actually very easy and much quicker than using a curling iron. I promise that you can learn how to do it too after doing some "research" on YouTube.  The best part is that your curls will hold longer since the straightener heats the hair from both sides and really locks in the curl. Whenever I do have time enough time to curl my hair, I use the T3 styling wand – it's the best curling wand I've ever come across! I've had mine for close to 5 years and it is still in perfect condition, so I highly recommend investing in this particular curling iron if you want one that will last a couple years.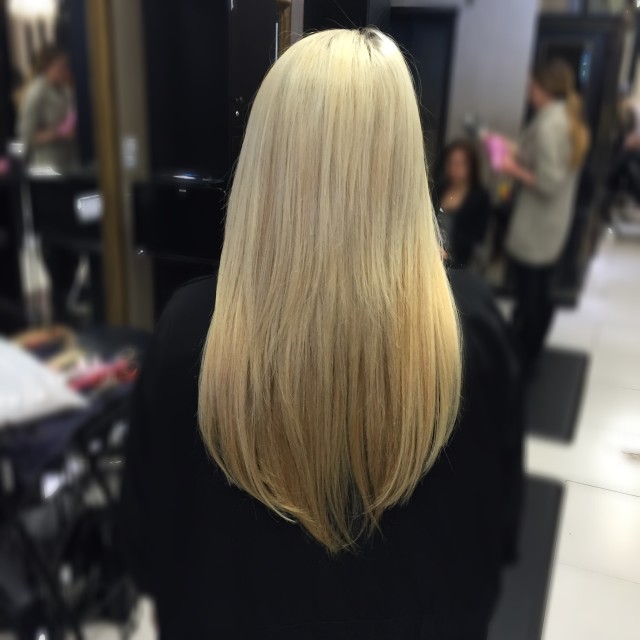 Scroll through the products below if you'd like to shop my exact hair care products!
Thanks for stopping by!