It's official, Pretti Pelase is one year old! First, I would like to send a huge thank you to everyone that supported me, my dreams, and Pretti Please over the past year.
It has been a year full of changes for me!
Thank you to the people who encouraged me to continue to express my passion for fashion, beauty, and life through Pretti Please.  I had no idea when I started out a year ago that this would develop into a style, beauty, and lifestyle blog…but I am so happy that it did!  Blogging has allowed me to explore new ideas and to share my own.  This year, I was able to check several goals and accomplishments off of my bucket list. Pretti Please was instrumental in making those dreams become a reality!
In honor of my "blogiversary," I have rounded up 10 of my absolute favorite posts from the past year.  These are the posts that were the most fun for me to put together – the ones that I believe really showcase how far Pretti Plaese has come in just 12 months.  Thank you for being there every step of the way!
I hope you enjoy this little trip down memory lane 😉 Click on the pictures to be taken to each individual post!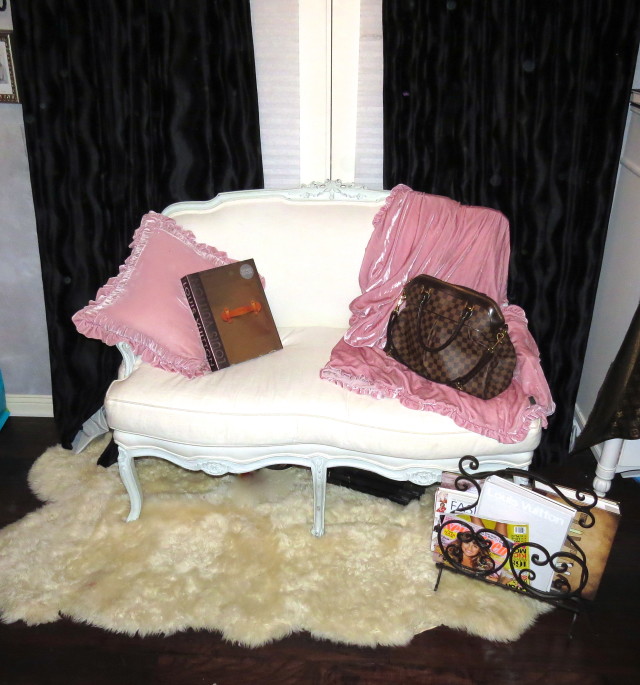 1. "Home Decor with Pretti Please"
Sharing the details about my bedroom (at my parents' home) on Pretti Please was so much fun for me! I really enjoyed explaining a few of my home decor DIYs and letting my readers know where I found some of the unique items in my room, such as my mom's old cheerleading chair from high school that I recycled into my room's decor.  I really enjoy sharing do-it-yourself posts, so you can expect to see more of those on posts to come!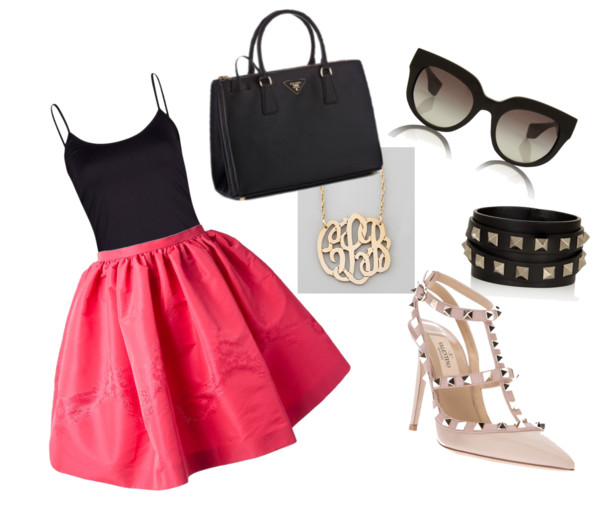 2. "Tough Lady: Full Skirt + Rockstud Heels"
This year, I experimented a lot with how I linked my blog's content with retailers.  In the beginning, I found Polyvore extremely useful when putting together looks!  I learned a lot this year about the different methods bloggers use to link their readers to products and I can't wait to put that knowledge into practice in all of my upcoming posts.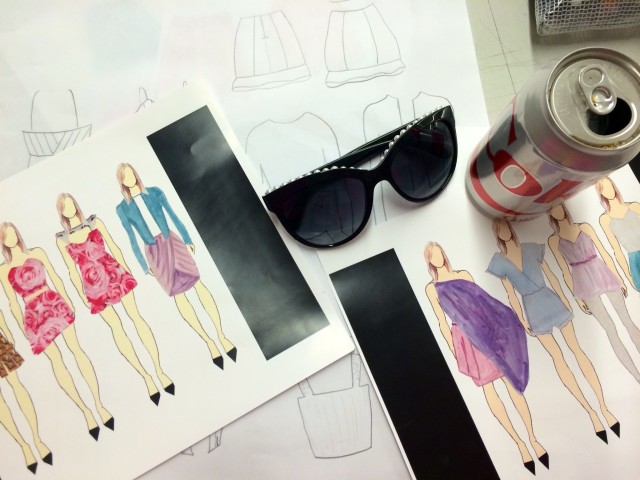 3. "Sharing my Parsons Experience!"
Sharing my incredible experience at Parsons was exciting and a little bit scary! I spent a large chunk of my summer in New York City, working on a collection for Parsons' Intensive Studies program. During the program, I learned that not everyone is going to like what you're doing or have the same taste as you – but you can't let that stop you from doing what inspires you!  The experience gave me an idea of what attending fashion school is like and taught me a lot about myself.  I also had a ton of fun while running around the big apple with my new friends from all over the world!  It was the experience of a lifetime and I was so proud of the work I had to show at the end of it all.  All of the positive feedback from my friends, family, and sorority members has encouraged me to chase my dream of being a fashion design student after completing my undergraduate studies at USC.  I am eager to share more details about that decision in the near future 🙂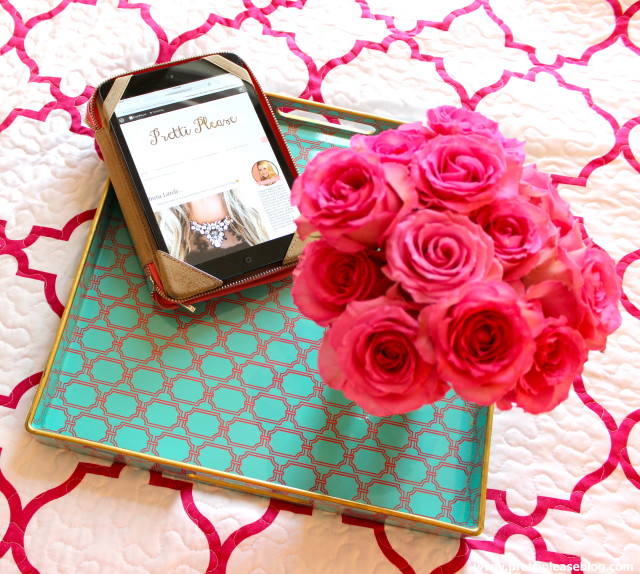 4. "Apartment Style…"
When I decided to get a studio apartment for my final year of college, I got really excited about all of the fun decor possibilities.  I believe that our living spaces are an extension of ourselves and that they should be both functional and stylish – which is why I took on the challenge of a studio apartment in downtown LA and made it as functional as I possibly could.  In the time since my Apartment Style post, quite a bit has changed in my apartment.  I am thinking about doing an update soon, so stay tuned for that!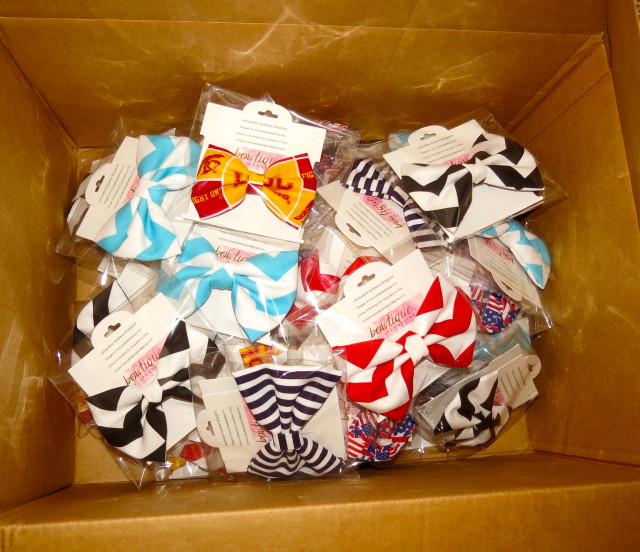 5.  "Bowtique BY Jacqueline + USC Helenes!"
While building Pretti Please over the last year, my Etsy boutique was also growing.  I had made sales online and in person to friends, but had never set up my own pop-up shop.  When USC Helenes asked me to bring my hair bows to their Ignite the Night event, I was ecstatic!  My mom and I put together a table and had a great time while meeting new people and supporting the Los Angeles Downtown Women's Shelter.  I look forward to keeping you all updated on my Etsy shop's progression and I am always open to answering whatever questions that you might have about starting a small business.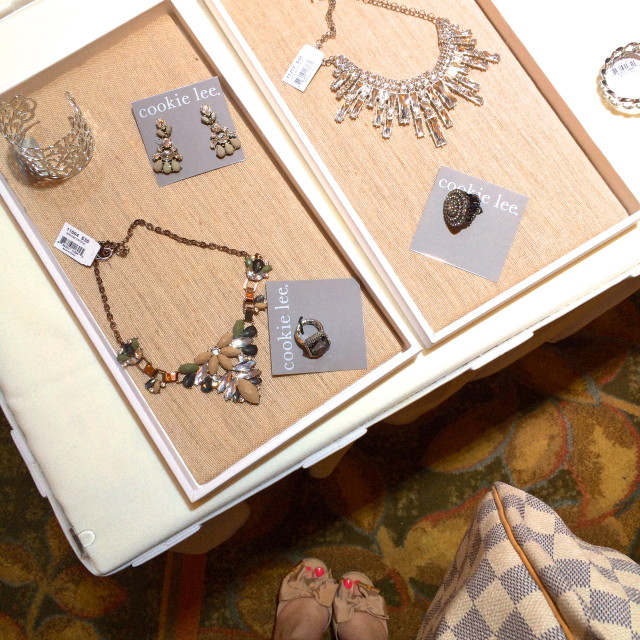 6. "#TBT: Cookie Lee Fashion Week"
Pretti Pelase followed me behind the scenes into my fabulous internship with Cookie Lee Jewelry – which is now known as ViVi (read about the new jewelry + accessory line here!).  I really enjoyed networking with other women, listening to guest speakers, and taking photographs of the fabulous new jewelry.  I can't wait to see where ViVi is headed next!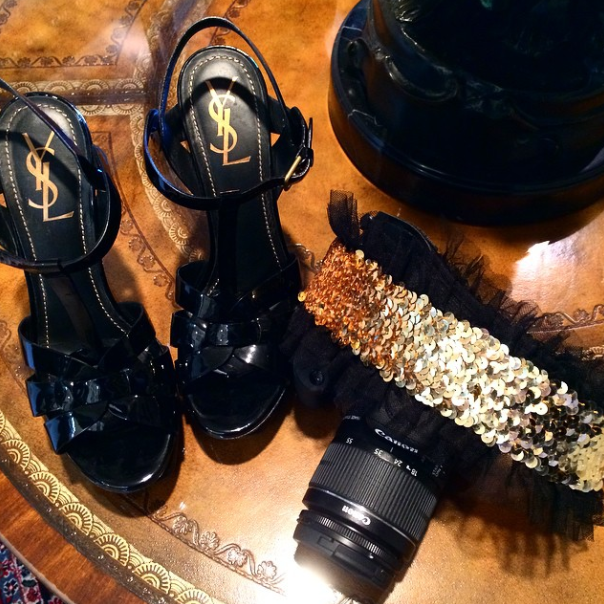 7. "Insta Lately"
Life gets busy sometimes. I don't always have time to post full details on my Instagram photos or answer comments, which is why I started doing "Instagram roundups" on Pretti Please.  Instagram recaps give me the opportunity to share direct links to the items featured on my Instagram account, which I know several of you have found to be very helpful!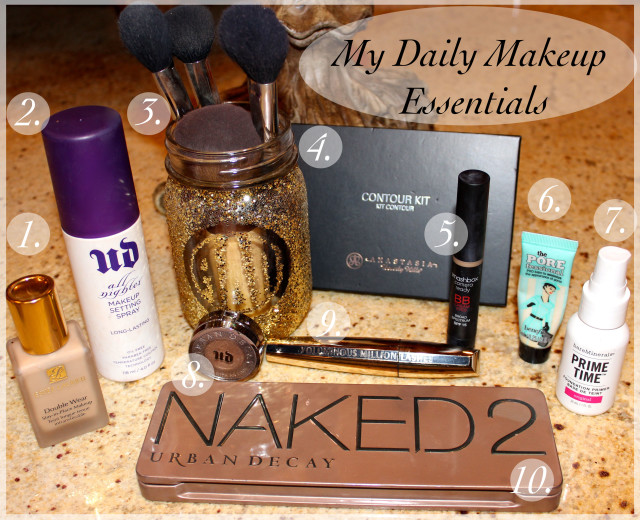 8. "My Daily Makeup Essentials"
I could talk about makeup products all day…literally.  I am always trying new things and receiving samples of products, but what's really important is the "base" that you have to work with.  I was super excited to finally share this post since it included cosmetics that I recommend to my friends and family on an (almost) daily basis and had easy links to where you can find each product!

9. "The Perfect Plaid"
The Perfect Plaid was my very first "outfit of the day" post.  It happened almost accidentally while at the Christmas tree lot with my family when my mom pulled out her (giant) iPhone 6+ and snapped some photos.  I hope to do many more #OOTD posts in the near future and can't wait to share more posts about my ever-changing sense of style.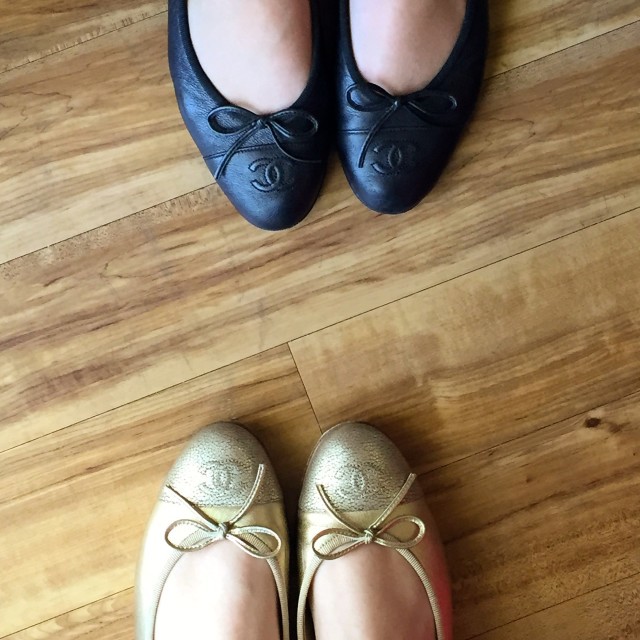 10. "My City, Through a Pair of Fresh Eyes"
Oh, how fun it was to make this post with my BFF from Parsons, Alex. After a week full of many adventures, I was able to condense all of our experiences into one blog post.  I had a great time hosting Alex in Los Angeles!  I was so excited to end my post with good news about our next adventure.  This time, we will be back in New York City for Teen Vogue's Fashion University!
Thank you for re-visiting my top 10 favorite posts on Pretti Please with me!  I can't wait to see where the next year is heading 🙂