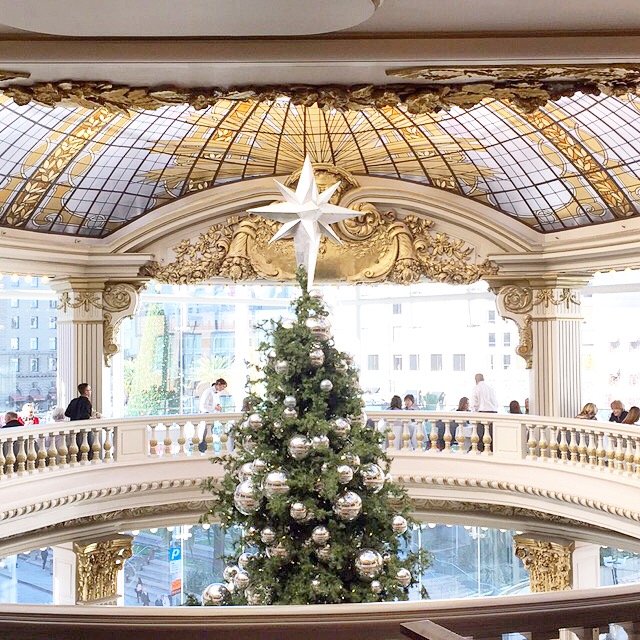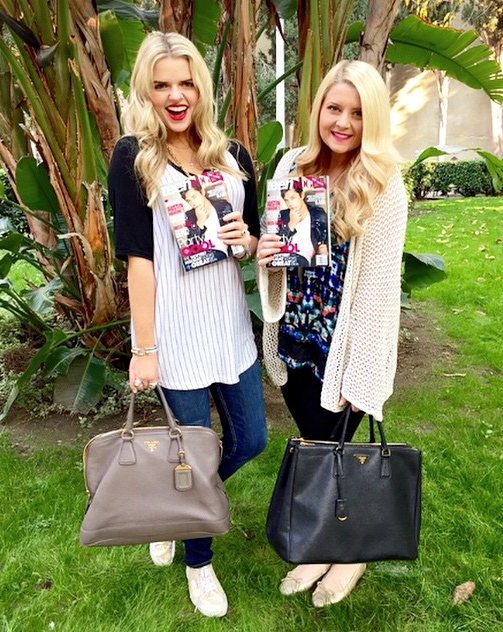 TEEN VOGUE UNIVERSITY, HERE WE COME!
I have some super exciting news that I have been dying to share with Pretti Please – I have been accepted into the Design/Styling major at Teen Vogue Fashion University! I applied back in November and have been anxiously waiting to hear back from Teen Vogue. I am absolutely thrilled about being accepted!  In March, I will travel to New York City to attend classes and hear first-hand from the top names in the industry about their experiences in navigating the fashion and business worlds.  I can't wait to share my experience with Teen Vogue with all of you! This year's speakers include Rebecca Minkoff, Zac Posen, and Jessica Simpson! This is a huge dream of mine and I am so so excited that it is becoming a reality.
I am also thrilled that my equally fashion-obsessed BFF, Alex (in photo above), has also been accepted to the Design/Styling major. You might recognize her from my "Parsons Experience" post about the time I spent in Parson's Summer Intensive Studies program in Fashion Design. You also might have seen her over on my Instagram account last week while she was visiting me in Los Angeles! Alex is from Mississippi and had never been to the West Coast, so I gave her a week-long tour of all my favorite Los Angeles/Orange County locations. It was super fun! We received our acceptance emails at the same time on the day that she flew back home, so it was a great way to end her trip. We immediately went out and bought copies of the magazine for a little photoshoot on my college's campus, of course!
Stay tuned for a fun post coming later this week about all of our SoCal adventures!
Today I'm sharing some pictures from my wonderful trip to San Francisco with my boyfriend, Julian. We went to Fisherman's Wharf, Ghirardelli Square, The Rotunda restaurant at Neiman Marcus, and Union Square (just to name a few spots!).  We rang in the new year at a huge  New Year's Eve party held at the beautiful Fairmont hotel. The event planners hired circus performers come entertain the guests, which had Julian and I cracking up all night. When the clock struck 12 they released hundreds of balloons from the ceiling! It was a beautiful night.
My favorite part of the trip was just walking around and looking at all of the shops while enjoying the end of the holiday season. The city looked magical with all of the Christmas lights and Christmas trees still up! I must have photographed at least ten trees while on this trip, so I had to narrow the photos down to a couple favorites, which you will see below. I hope you all enjoyed your New Year's Eve celebrations and are off to a happy & healthy new year.
Thanks for stopping by!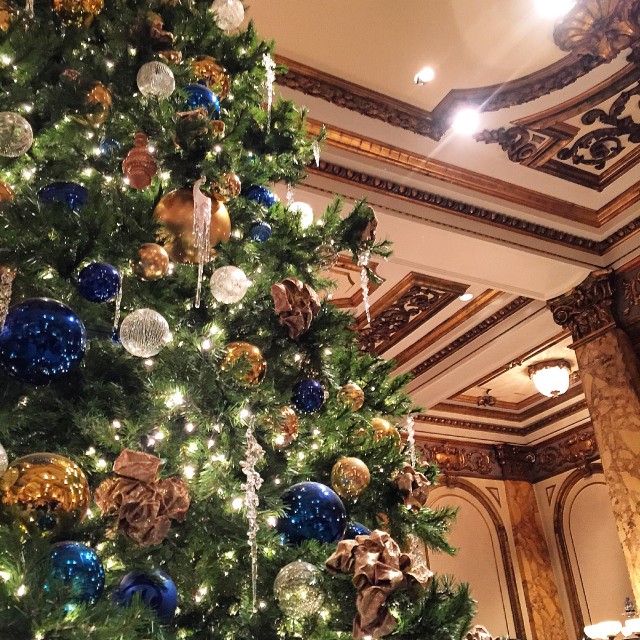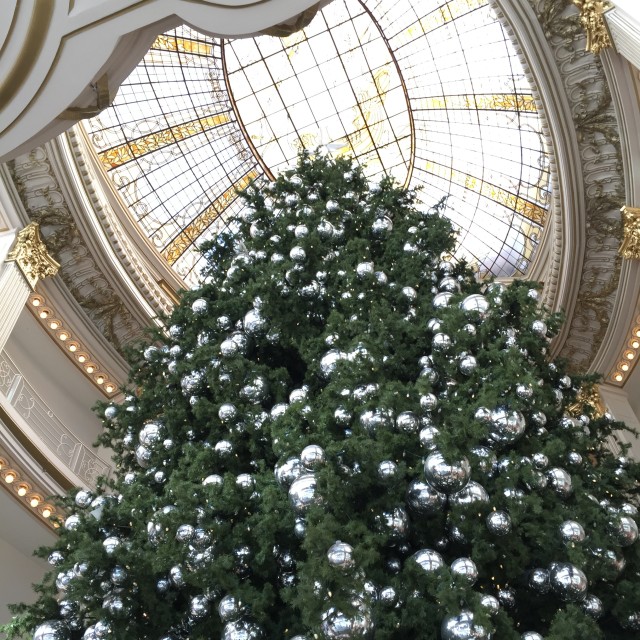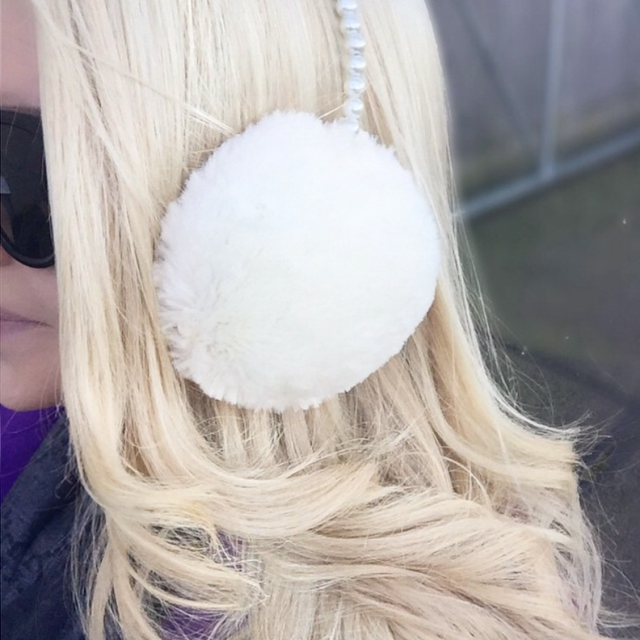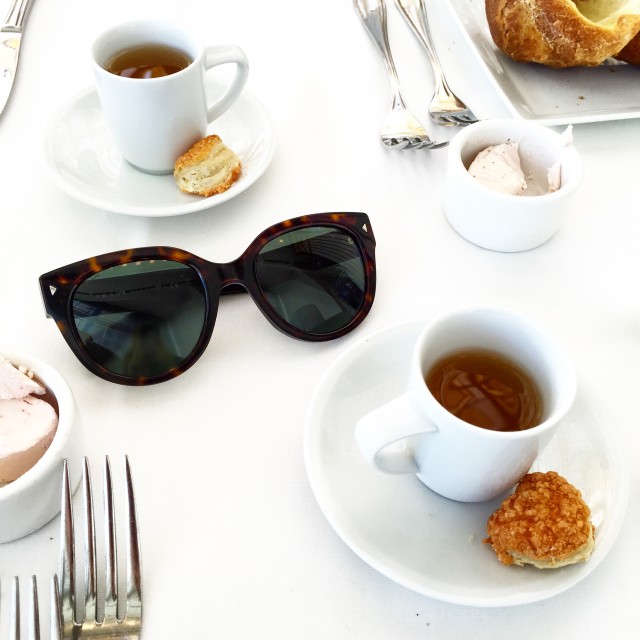 Sunglasses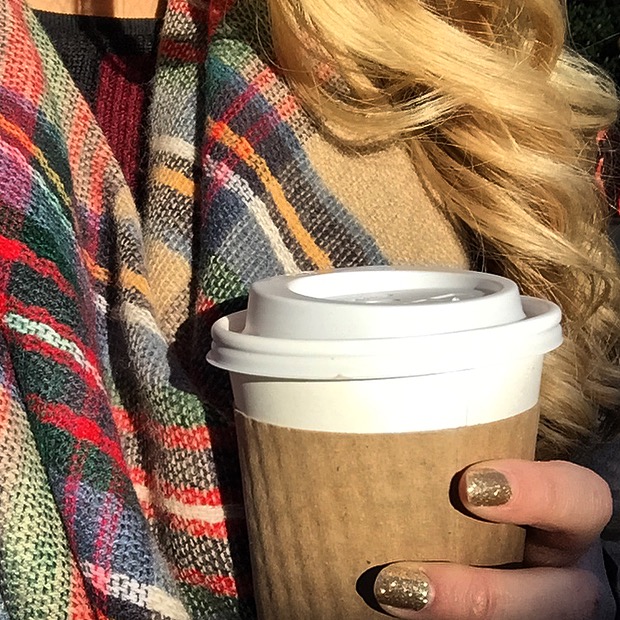 Scarf | NARS Nail Polish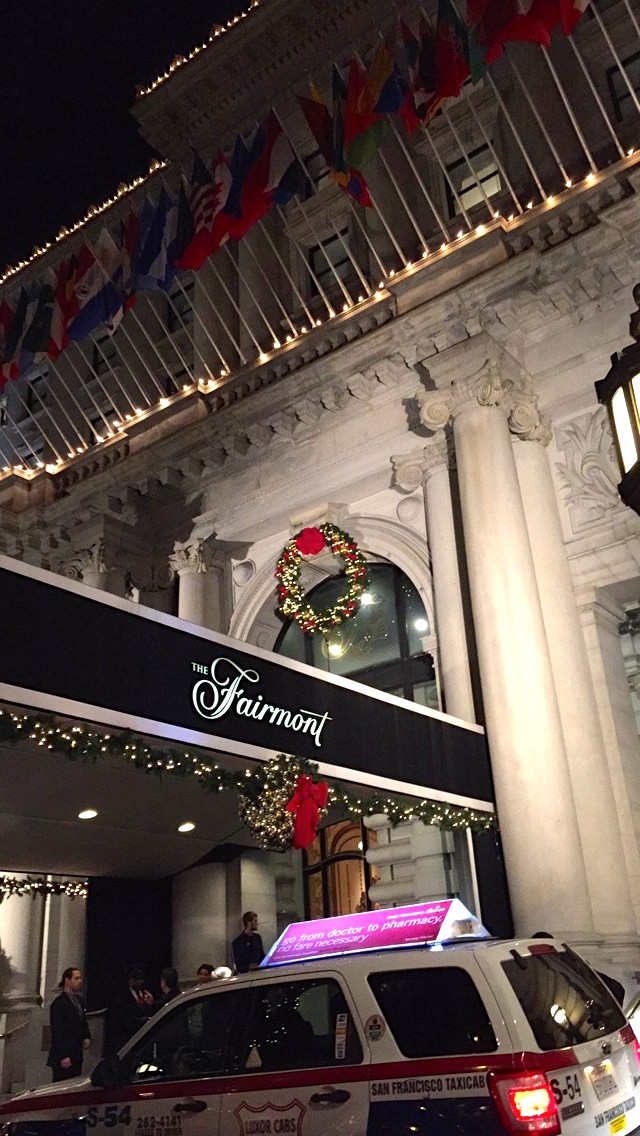 Dress (MY FAV!) | Tights | Heels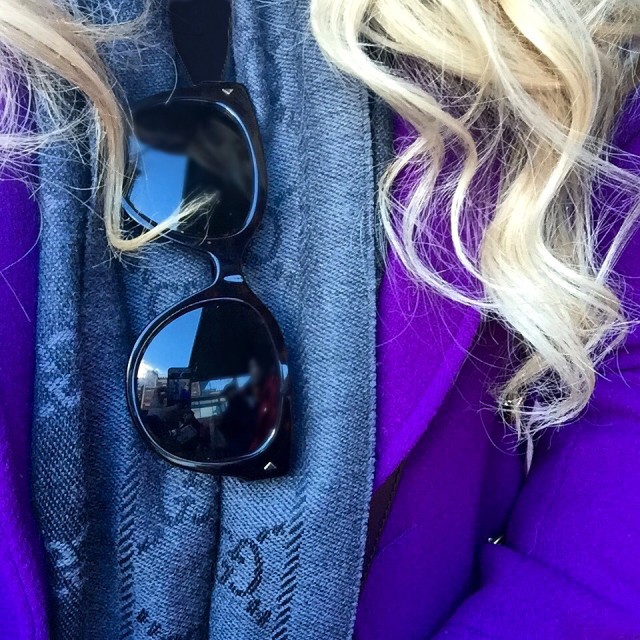 Sunglasses | Scarf | Coat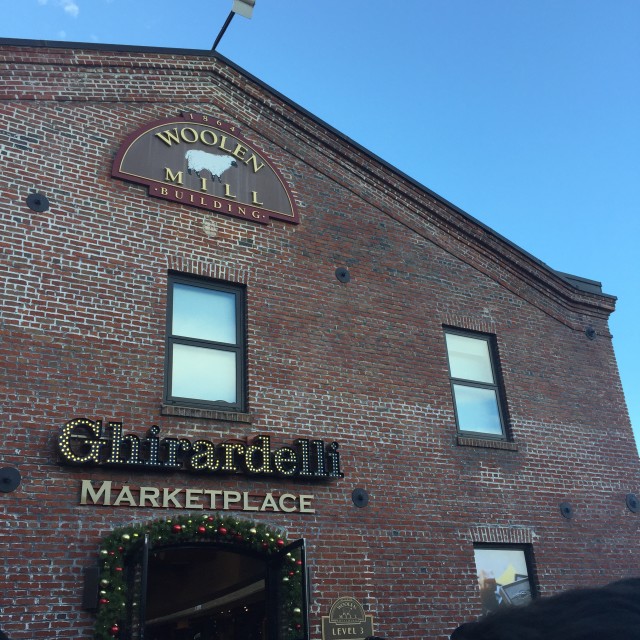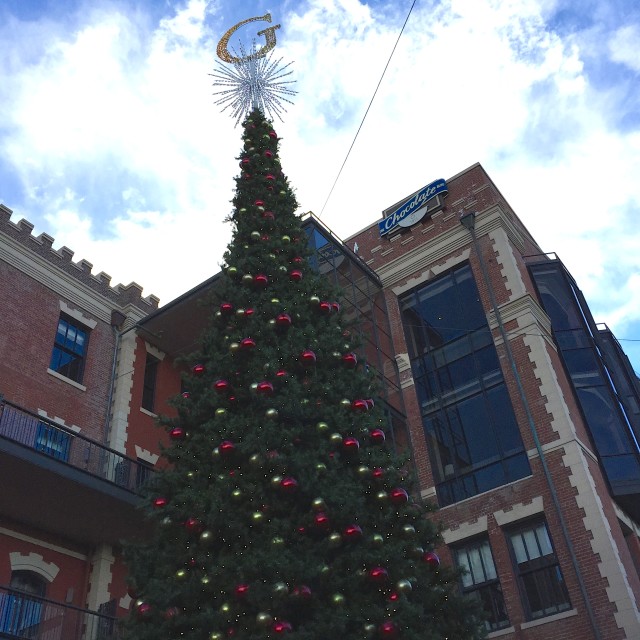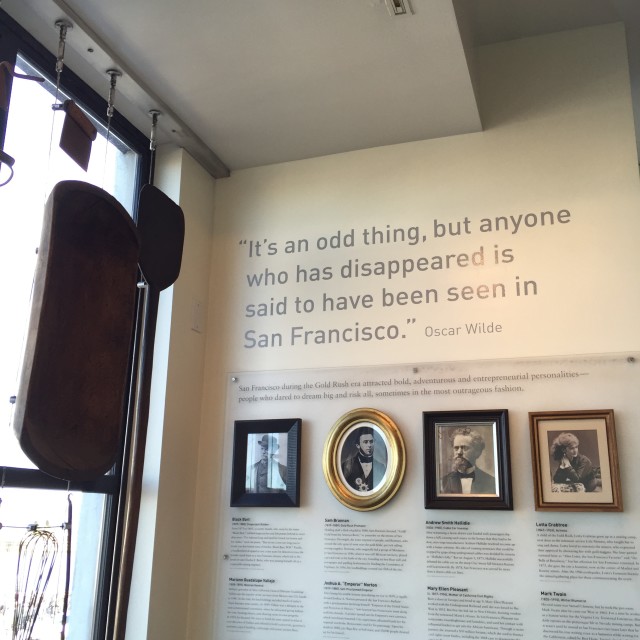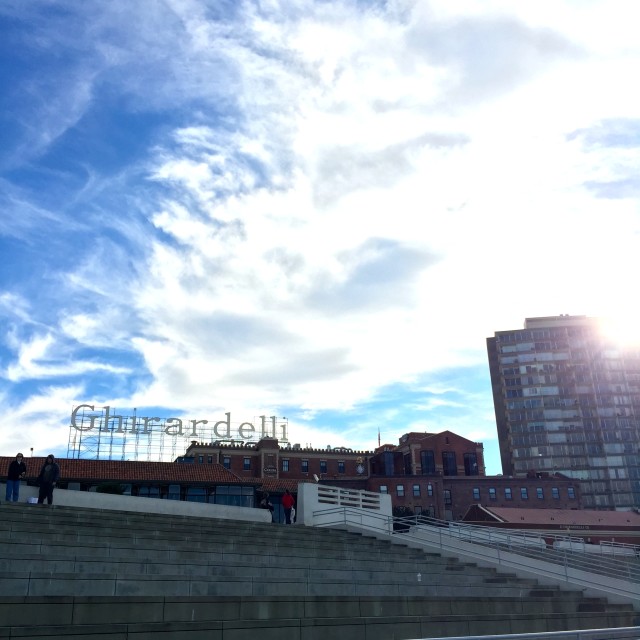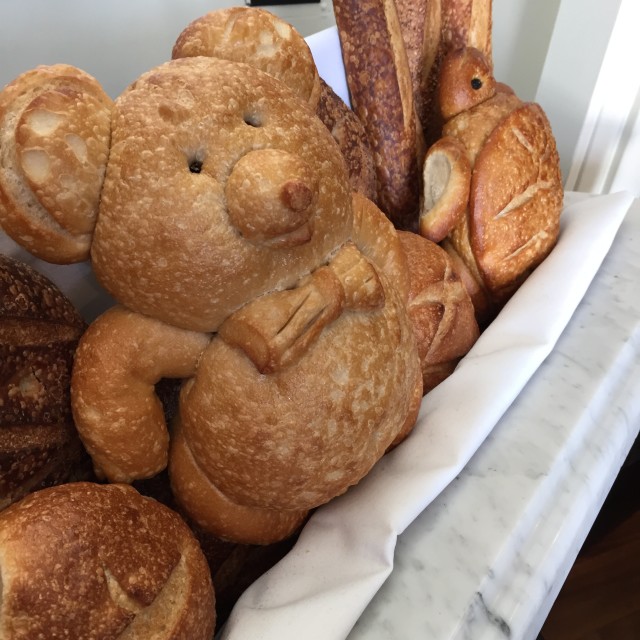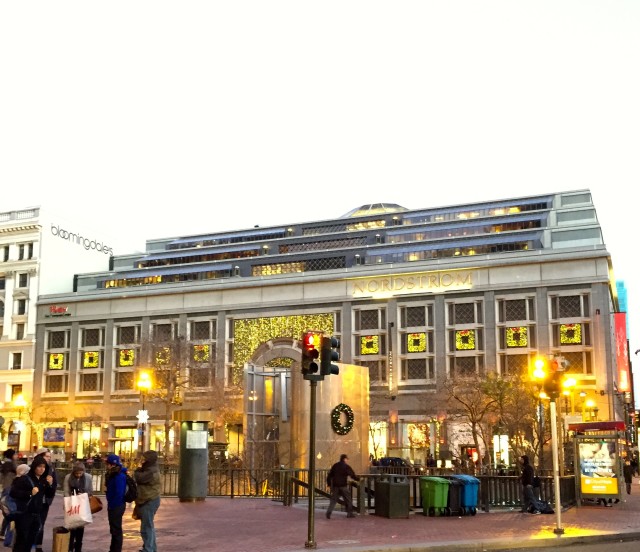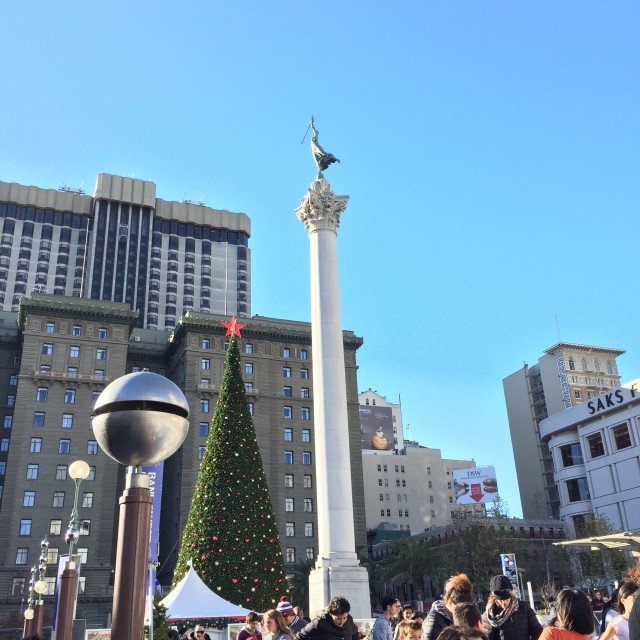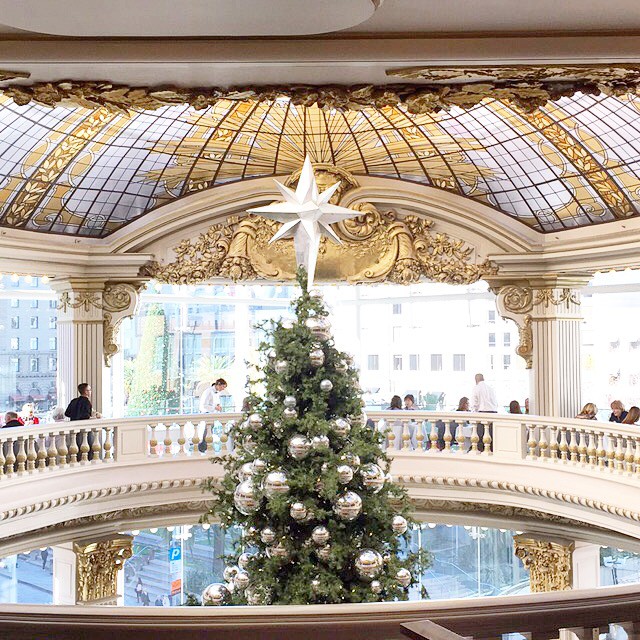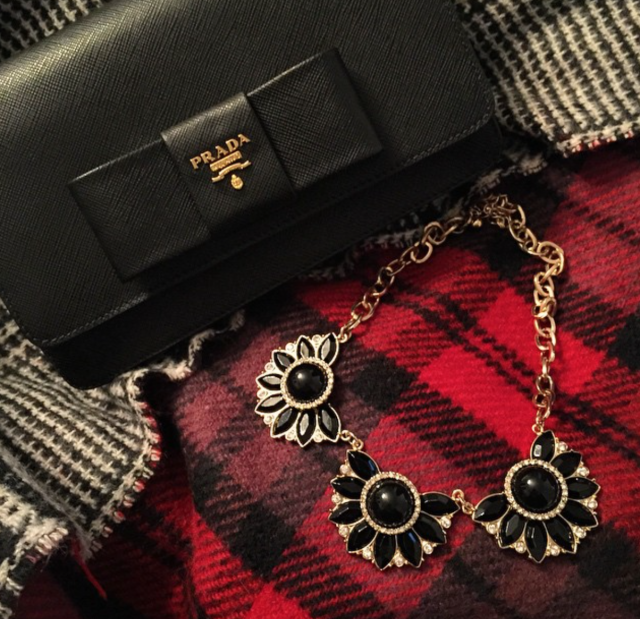 Prada Bag (similar) | Scarf | Necklace