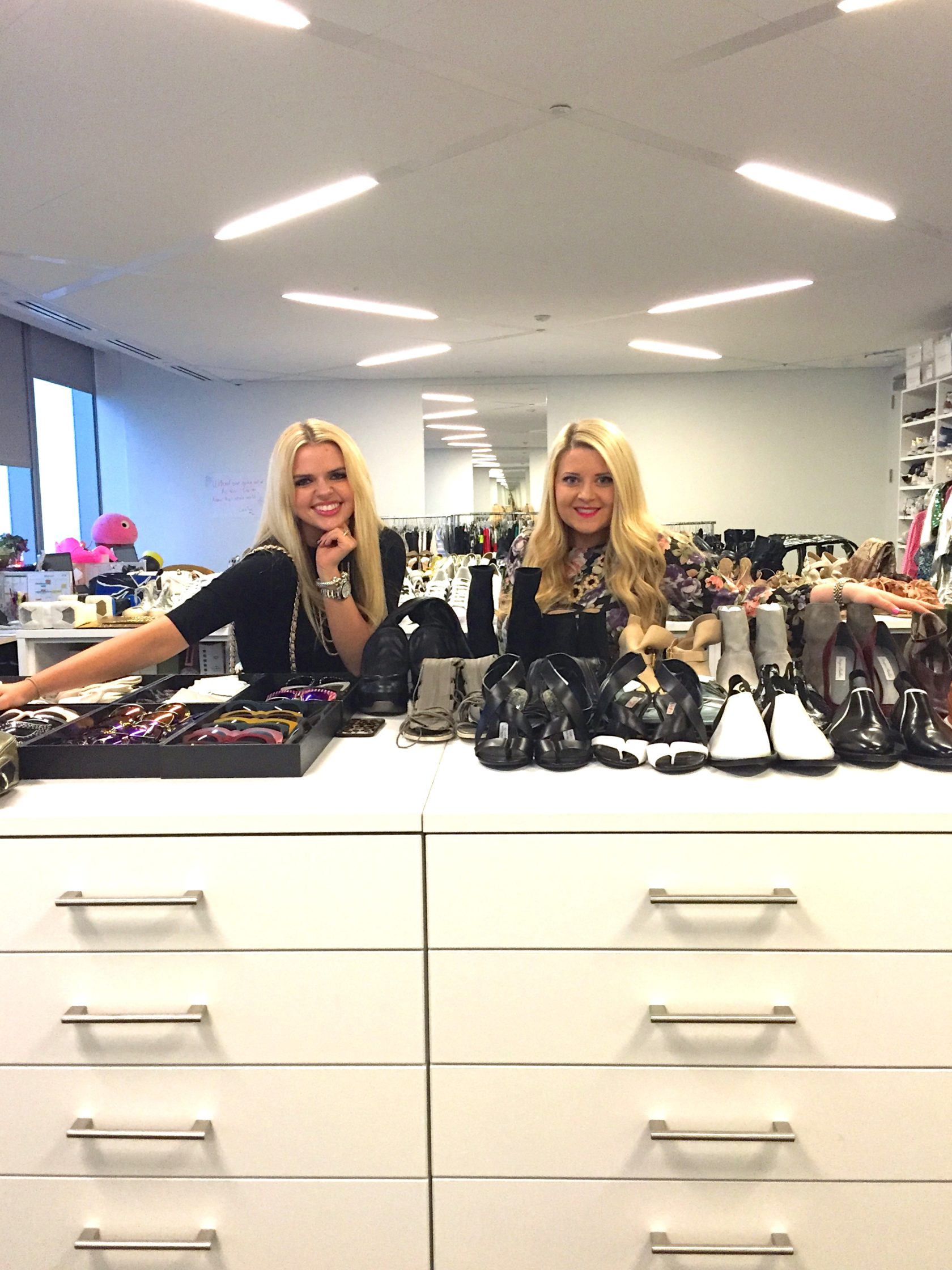 I am so excited to finally be sharing my Teen Vogue Fashion University experience with all of you! Last week, my mom and I (along with a group of my fabulous best friends) traveled to New York City to attend Teen Vogue's "Fashion University."  
Teen Vogue Fashion University is a 3-day event that includes celebrity appearances, guest speakers from the fashion industry, panels with Teen Vogue's editors, and many networking opportunities.  The weekend was packed with many events, so I have put together some photos and stories from our key-outings below! Enjoy!
Day 1: Kick-off event with EXPRESS in Times Square
The evening started (of course..) with a little photo shoot on our hotel's rooftop patio.  I am not used to any sort of chilly weather, so I opted for a scarf and pink coat.  Alex wore a super fun dress that we found on Melrose Blvd when she visited back in January!  (Note: we accessorized with gorgeous jewels from ViVi Jewelry all weekend & all of our lip colors are from YSL cosmetics).   After photos, we met up with the rest of our group at a restaurant near Times Square for dinner before heading to the first event of Teen Vogue Fashion U.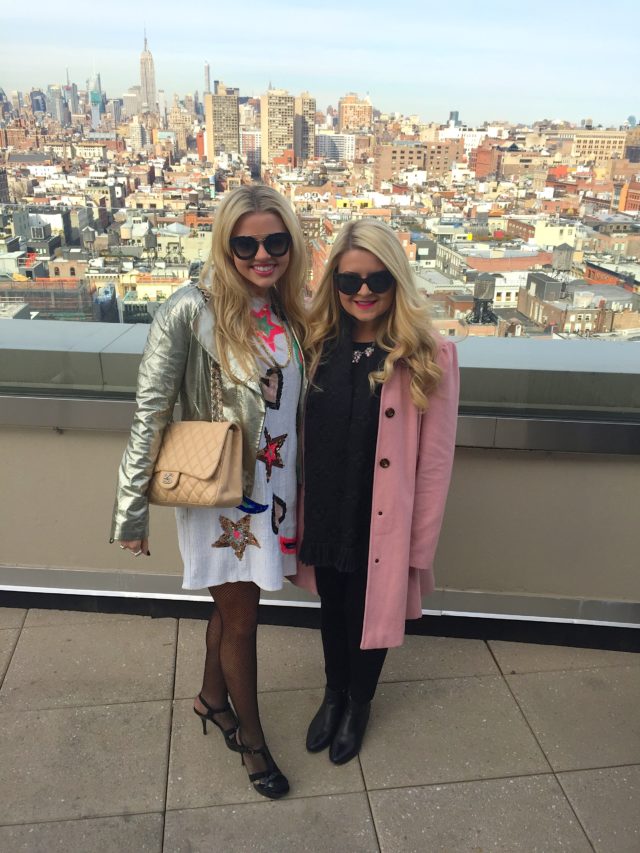 Alex and I on the rooftop! (You may recognize Alex from my "Sharing my Parsons Experience" post & also from my "My City, Through a Fresh Pair of Eyes" post!)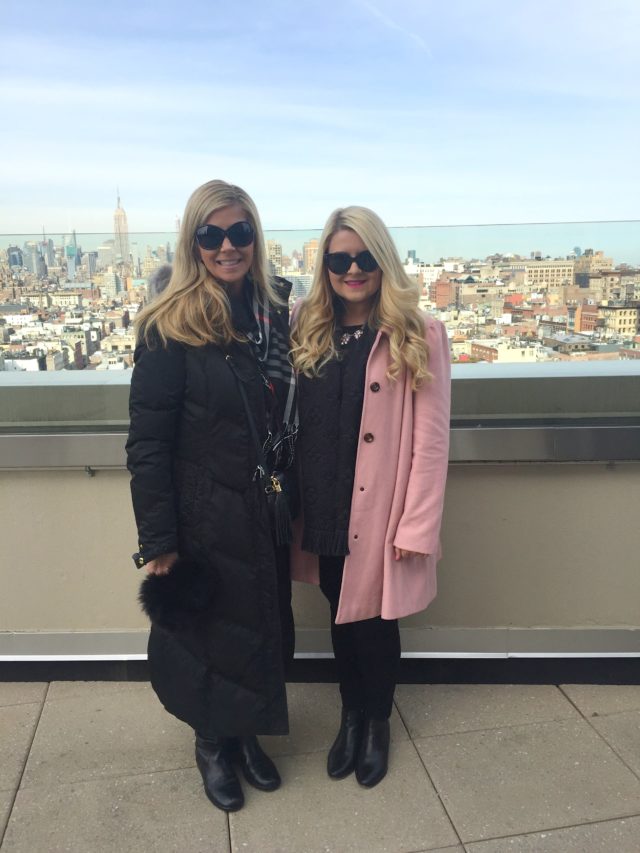 My mom and I thought the view was amazing!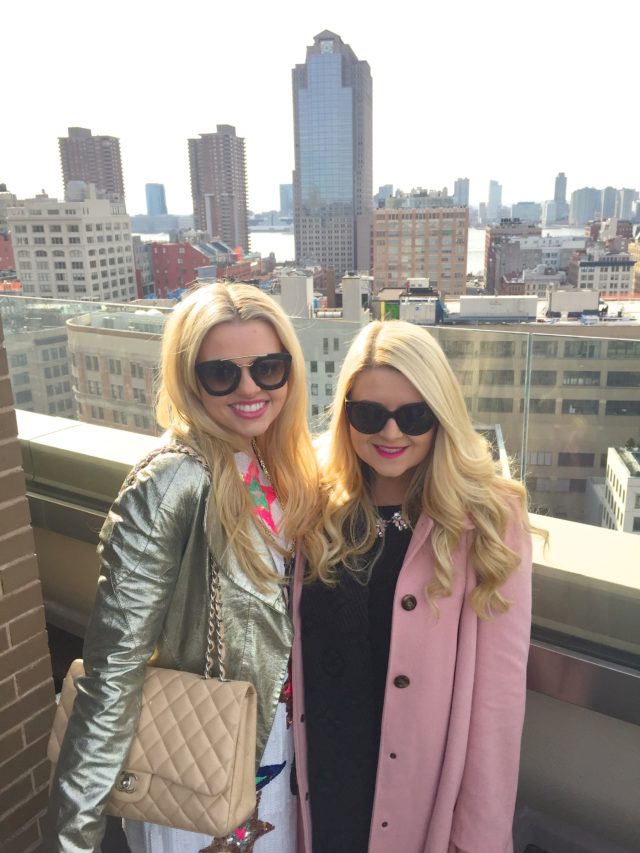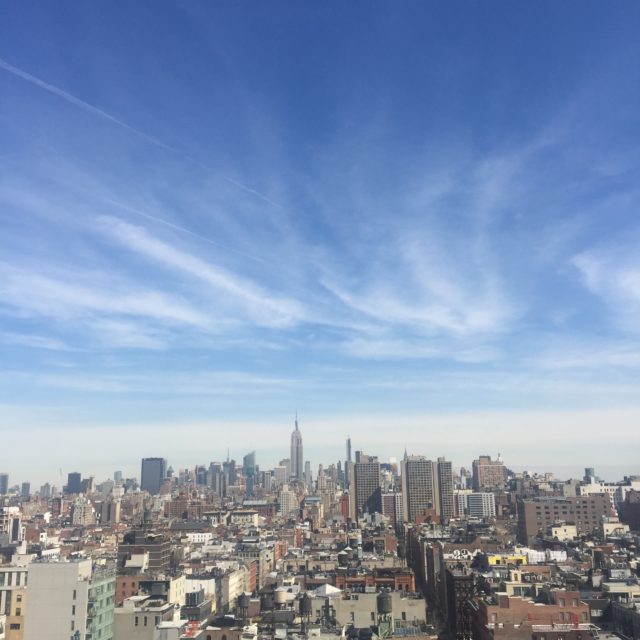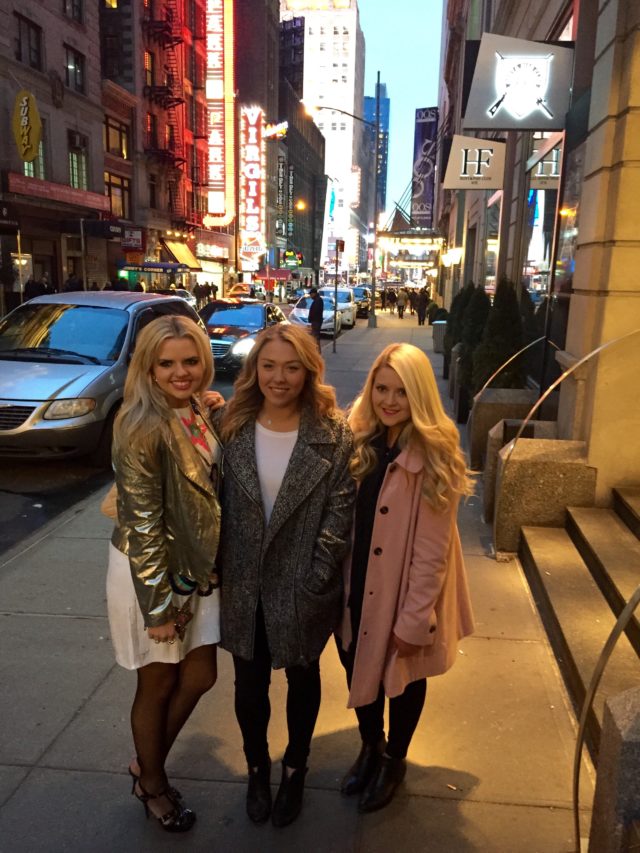 After a fabulous dinner, we headed down North Broadway to our first TVFU event.  It was a chilly in Times Square as we headed towards the EXPRESS store, ducking through crowds of tourists.  When we finally made it to EXPRESS, we walked into a room of well-dressed, bright-eyed fashionistas.  We made our way upstairs and tried to find a place to stand amongst the chaotic crowd of girls that had assembled around the DJ booth and flash-tattoo stations.  Guys, this EXPRESS store crowd was like black Friday X 1000! We all looked at each other and laughed while a dance remix of Fleetwood Mac's "Dreams" blared through the DJ's speakers.  We had made it to our first event!
Unsure of where to start first, we wandered fought our way through the upstairs of EXPRESS. There was a Lash Bar, photo booth, bracelet-making station, and tons of clothing.  It was an awesome event with so much to do upstairs, but the lines were a little too long to stand in so we made our way downstairs to the "mocktail" bar.
At the bar we were served some fruity drinks and sodas and got to chat with other Fashion U students about life, college, and the fashion industry.  The whole event was super energetic and it definitely kicked-off the weekend!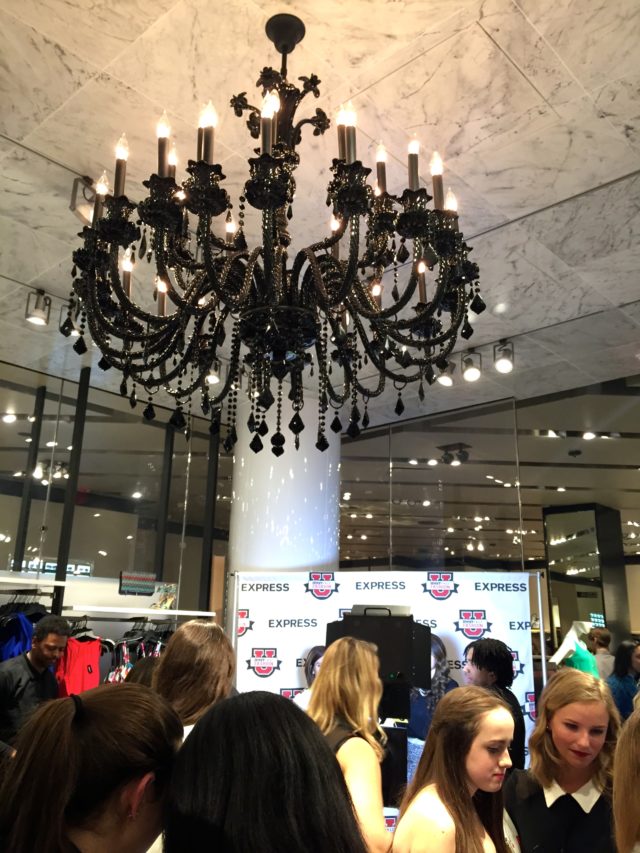 Day 2: Classes, Jessica Simpson, & Touring  Teen Vogue's Offices
Alex, Shayna, and I cabbed to 1 World Trade Center for the first day of events, unsure of what to expect. We checked in, received our badges, and admired the beautiful new Trade Center building. We had the most amazing views of the city from the Conde Nast offices in the Trade Center!  The building wasn't fully finished being built, but the industrial feel of the unfinished walls and floors made a great stage for the event.  Alex and I "majored" in Design/Styling, which meant that we got to attend panels held by major players in the fashion industry.  We were super excited to get started as headed upstairs to the 34th floor for our first "class."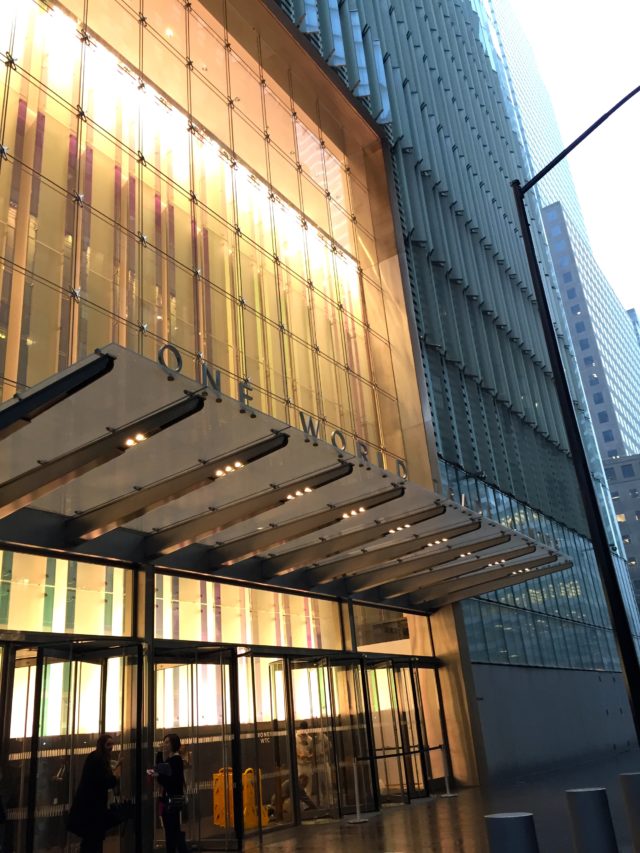 We sat down at our first event and prepared to absorb as much as we could from the multi-talented Vashtie Kola.  When we entered the room, there were huge totes on all of our seats with samples inside.  We all loved the totes provided by EXPRESS!  Throughout the day we heard from Jens Grede, Rebecca Minkoff, Micaela Erlanger, Jodie Snyder, and the Teen Vogue Editors.  We also got to see some an exhibit featuring fashions from the new Cinderella movie.
My favorite speaker was Rebecca Minkoff – she is so well spoken and was very honest about her journey to the top!  She shared a few of her company's biggest failures (like when her manufacturer accidentally shipped her handbags with "Kate Spade" stamped closures instead of Rebecca Minkoff parts!) and also shared a few of her greatest achievements, such as her newly opened stores that provide customers with a high-tech shopping experience.
Although we did not get to see Jessica Simpson speak as she was presenting to another major, Alex and I did run into her on our way out of the bathroom.  She is literally just as perfect in real life as you would imagine, guys!
We wrapped classes up with (more!) mocktails.  Before leaving the Trade Center, a wonderful member of the Teen Vogue staff took Alex and I up to her office to take a look around.  Up in the Teen Vogue offices, we got to peek into the styling closet!  This was the highlight of my entire experience at Teen Vogue Fashion U. I am so thankful that we were given the opportunity to peek into Teen Vogue's headquarters! The view was absolutely amazing – y0u could see the Statue of Liberty out the window and it felt like we were on top of the world.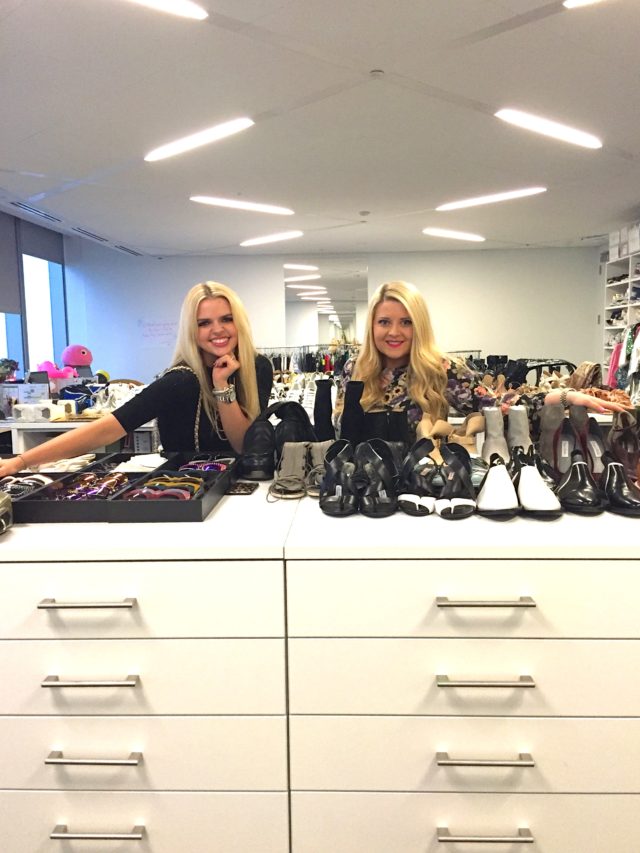 In the styling closet!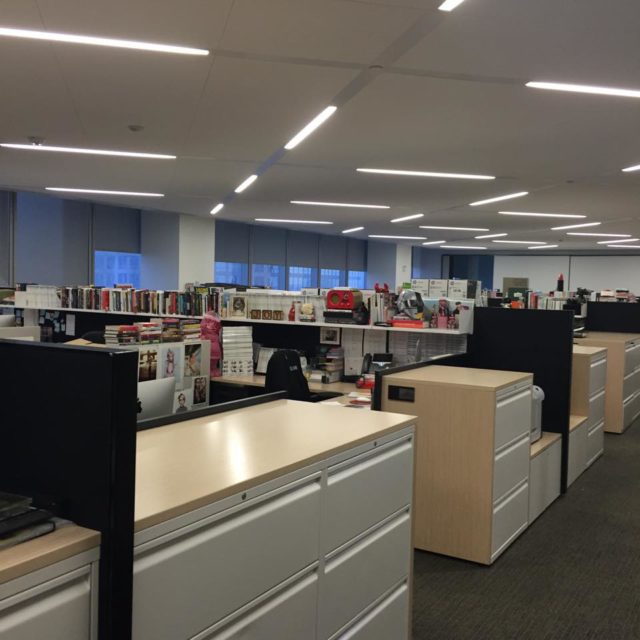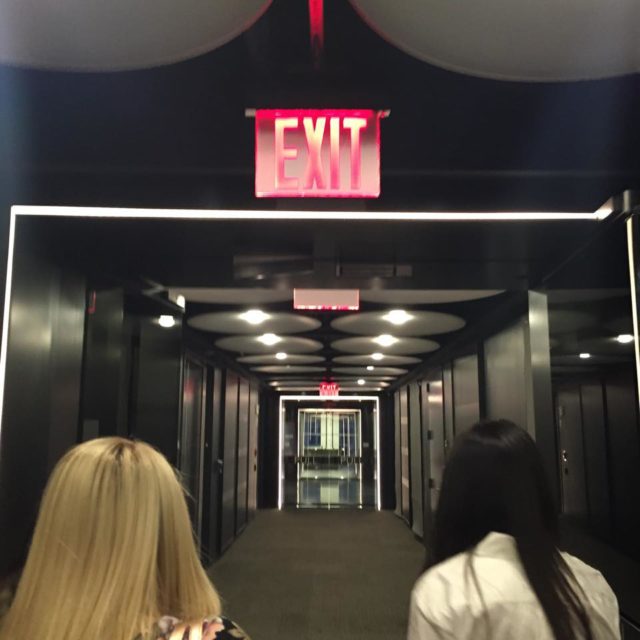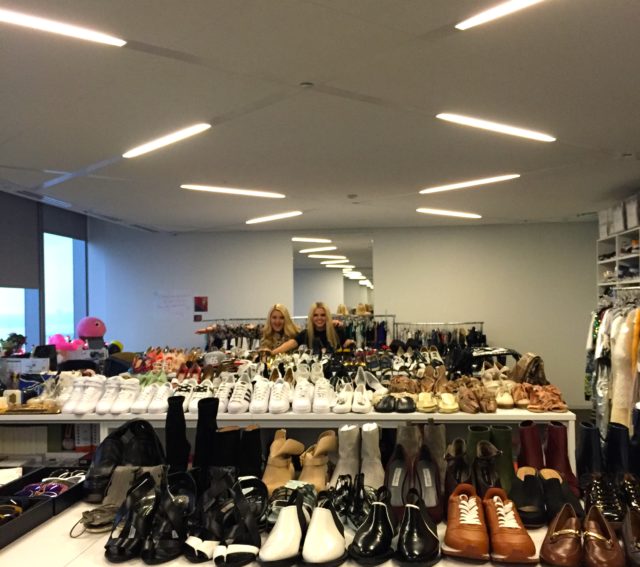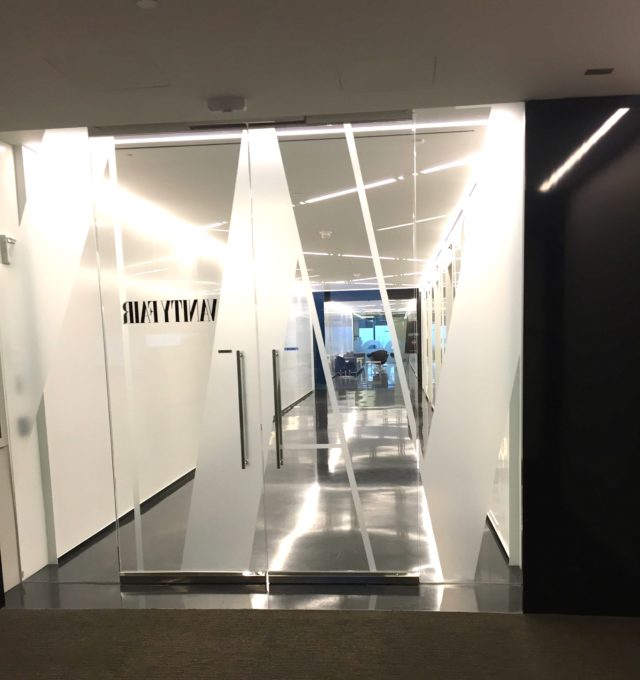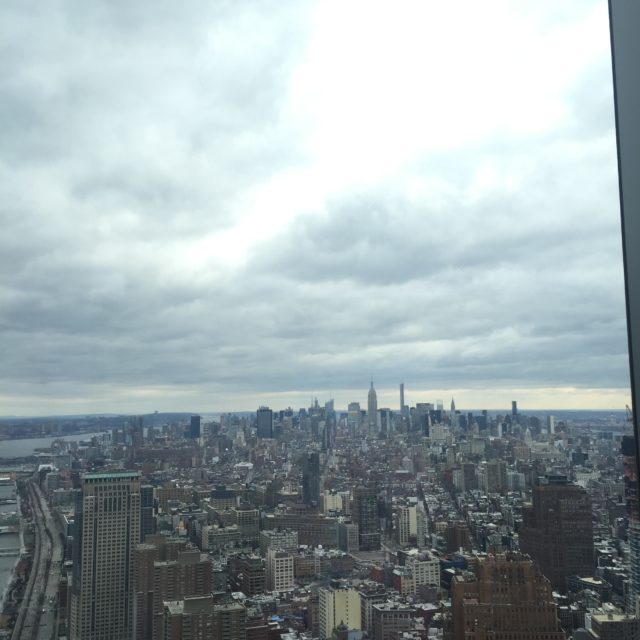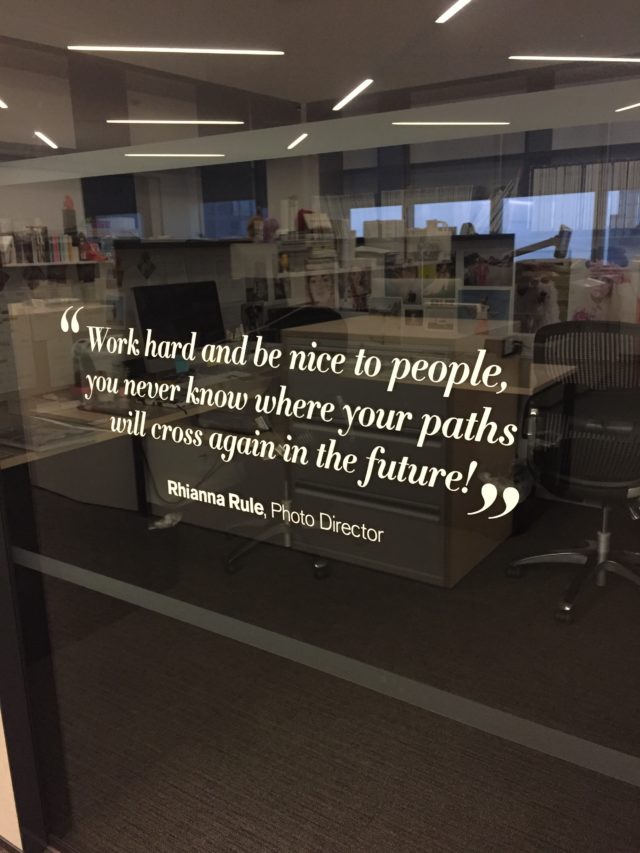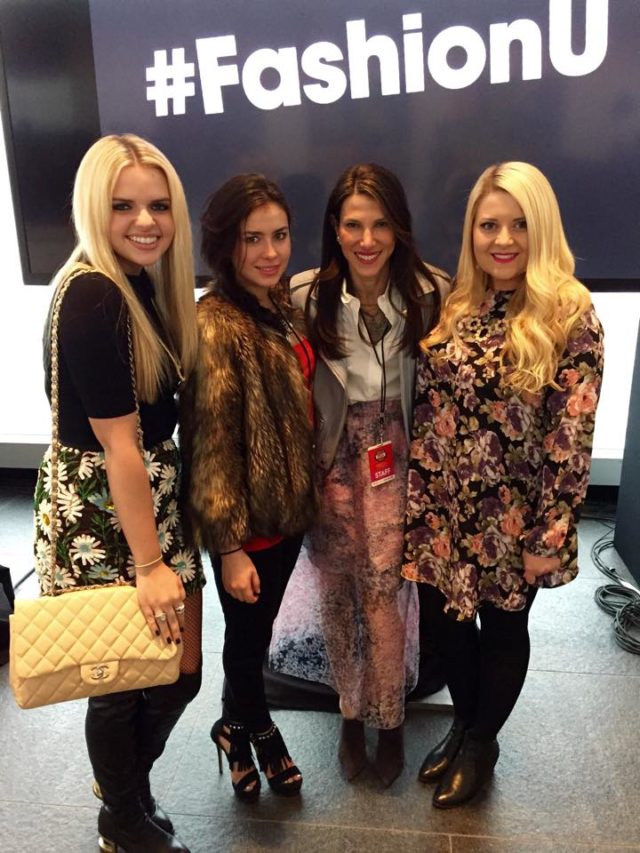 Posing with our fabulous new Teen Vogue friends!
Day 3: "Graduation," Tea, & Central Park
On the final day of TVFU, we heard from the keynote speaker, Zac Posen.  Zac was absolutely amazing! He shared stories about his rise to fame and answered many questions from the crowd about his greatest achievements, biggest failures, and best pieces of advice to young aspiring fashion designers.  His panel was particularly interesting because there were two of his dresses displayed out on stage so that he was able to show us the construction of the dresses while talking about them.  The event wrapped up with everyone receiving their Teen Vogue Fashion U diplomas and, of course, more pictures.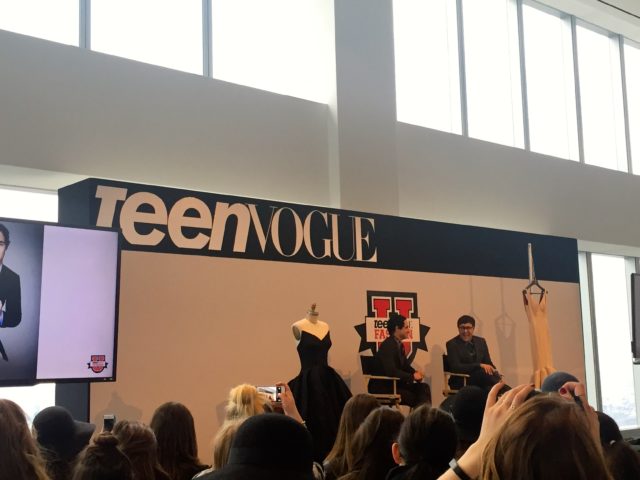 Zac Posen sharing his story on stage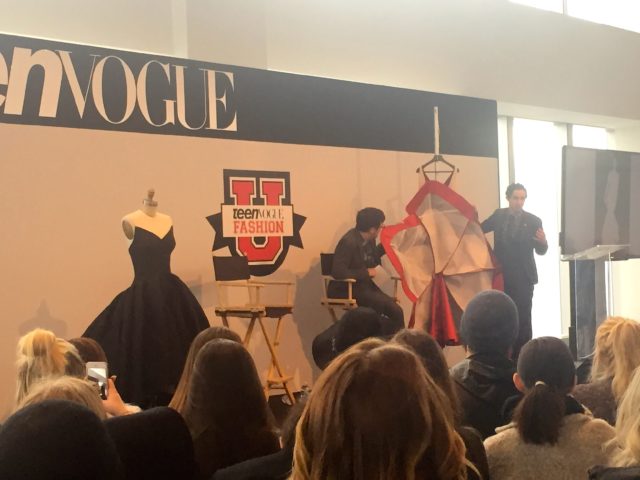 Zac talking about the construction of one of his designs. The black dress to the left was part of the Cinderella exhibit that we had seen earlier in the weekend!
While the TVFU event had officially ended, we weren't ready to rest just yet.  Alex, Shayna, Shayna's Mom/Grandma, my mom, and I all headed over to The Plaza Hotel for afternoon tea.  It was the cutest tea set up that I've ever seen! We all ordered the "Eloise Tea" (complete with cotton candy!) and made sure to take tons of pictures of the gorgeous location between conversations.  We also made our way to Bergdorf Goodman and took a carriage ride around the snow-covered Central Park!
Day 4: Brunch!
On our final day in NYC, my mom and I visited Laduree for brunch. This is one of my favorite restaurants because it reminds me of Paris (and they have really yummy macarons…).  It was a great way to end the trip and I am so happy that my mom was able to accompany me to Teen Vogue Fashion U and loves fashion as much as I do. We had a fabulous time – she is the best travel  buddy!
When we landed in Los Angeles, my mom and I found out from a friend that Alex, my new friend Zineb, and I were featured on Teen Vogue's online fashion column!
Our trip to NYC was filled with many exciting opportunities, celebrities, and memories. While getting a tour of Teen Vogue's headquarters and seeing the view of NYC from the 64th floor of the new Trade Center were highlights of my trip, I have to say that the absolute best part of all was spending time with my fabulous best friends (and their families!) in the city that never sleeps. We had an awesome time and I hope that you consider attending Teen Vogue Fashion U 2016!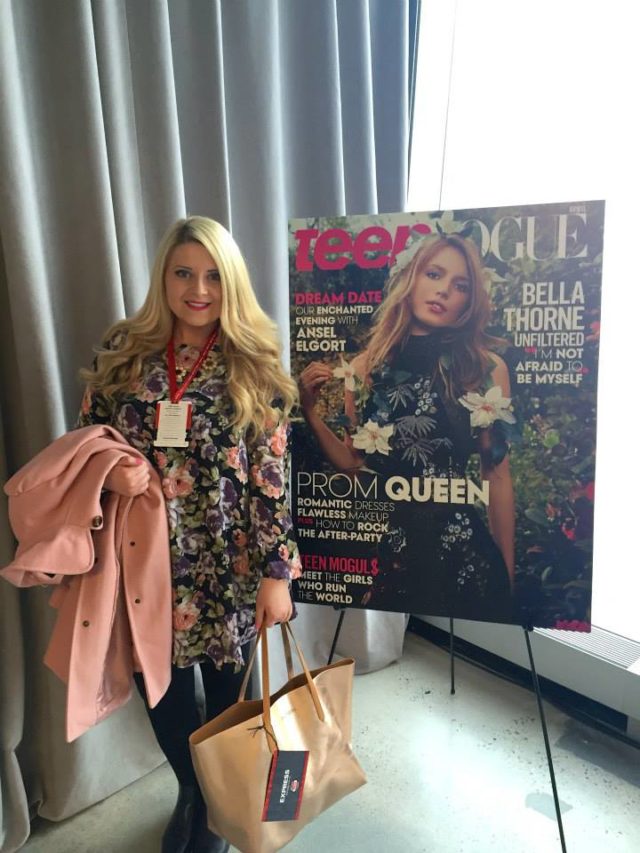 Thanks for stopping by! If you have any questions regarding Teen Vogue Fashion U, feel free to leave them in the comments.