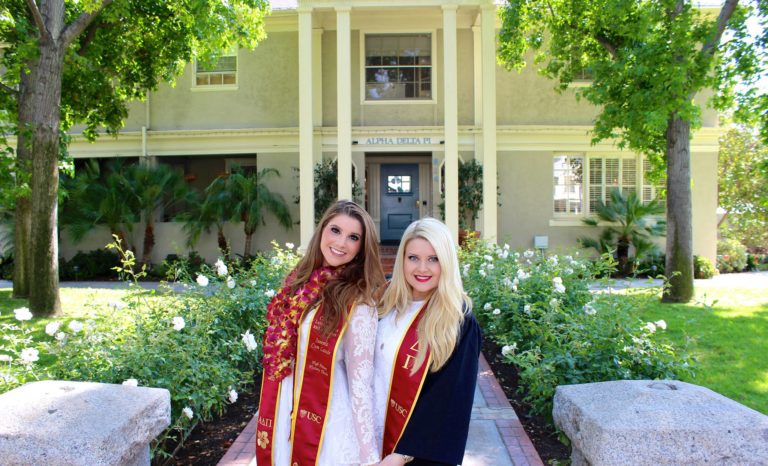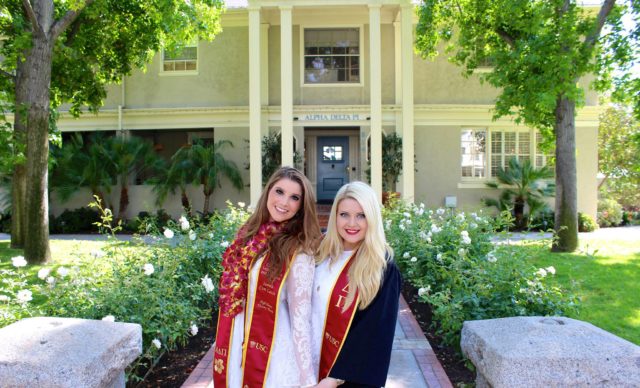 Earlier this month, I graduated from the my dream school – the University of Southern California.  Of course, this occasion called for a photo shoot (or two!).  I was super excited for our long list of Commencement week activities until I saw that RAIN was headed for Los Angeles!  I hoped it wouldn't actually rain, but it did. And it rained quite a bit for Southern California.  My graduating class is one of very few USC graduating classes to have experienced rain during their Commencement week!
I was a little worried about how the pictures would turn out with the rain so I did some research and was pleasantly surprised to find that I already owned a great foundation for rainy days + photo shoots.  About a month ago, I received L'Oréal's Infallible Pro Matte Foundation from Seventeen magazine's Seventeen Social Club.  I saw fantastic reviews about it online, so I decided to give it a go.  This foundation photographed beautifully and definitely stayed in place during the downpour!  It has medium-to-full coverage and EXTREME staying-power in the rain, due to its 24-hour formula.  The demi-matte finish looked and felt super light on my skin, which is a plus.  Rain or shine, I think this is my new go-to foundation.
Today I'm sharing several photos from my Graduation photo shoot as well as photos from the day of my actual Graduation ceremony!  Most of these were taken by my amazing mother, Susan.  Oh, and in case you are wondering, the large group shots are of me and my sorority sisters from USC Alpha Delta Pi.  Scroll to then end of the photos for full details.
FIGHT ON!
Details: Dress (long sleeved) | Dress (under Grad gown) | Heels | Wedges | Lipstick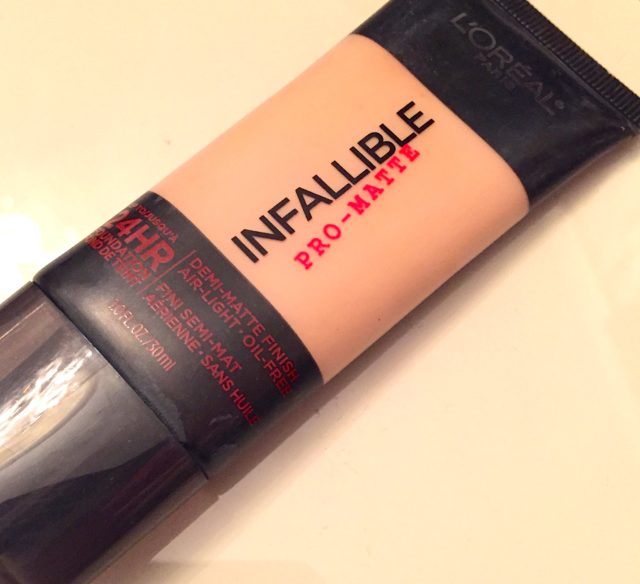 Thanks for stopping by! If you'd like to check out L'Oréal's Infallible Pro Matte Foundation for yourself, it's available on L'Oréal's website as well as Ulta.com.
I also plan on posting about my Graduation party + Grad party decor in the next few weeks!  I had a wonderful time celebrating my time at USC with my friends and family…I am so grateful for all of my supportive friends/family and thank them SO much for being such positive influences in my life!
Next stop – FASHION SCHOOL! 🙂 Feel free to share links to your own graduation posts in the comments! I'd love to hear how your big day went as well!