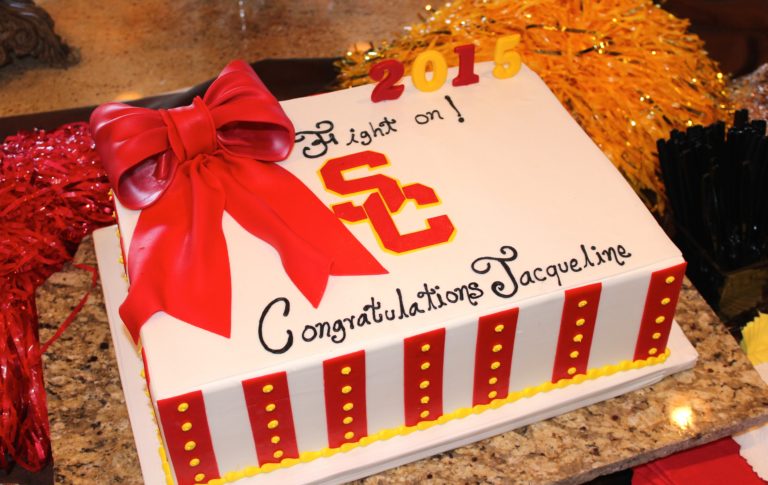 I am so excited that I've finally gotten around to sharing some photographs from my USC Graduation party, which was held at my home in Southern California with close friends and family.  My mom did a FABULOUS job planning this party while I was tied up with final exams and picking out my grad wedges (lol).  She's quite the event planner and I am so thankful that we have the same taste! 🙂
The night of my Graduation party was such a positive end to the most important chapter of my life so far.  It was a night filled with friends, mentors, family, yummy cake, and some of my fellow Trojans.  I thought I'd share just a couple shots of the event decor –  including a few photos of the amazing cake by Cinderella Cakes!  All of the beautiful floral arrangements were created by a local florist.  All food, assorted desserts, and furniture rentals were provided by Salwater Catering.
Feel free to leave any questions that you may have about decor/event planning in the comments.  To read about the day of my Graduation Ceremony and see some fun "Grad pics," click here.
Thanks for stopping by!