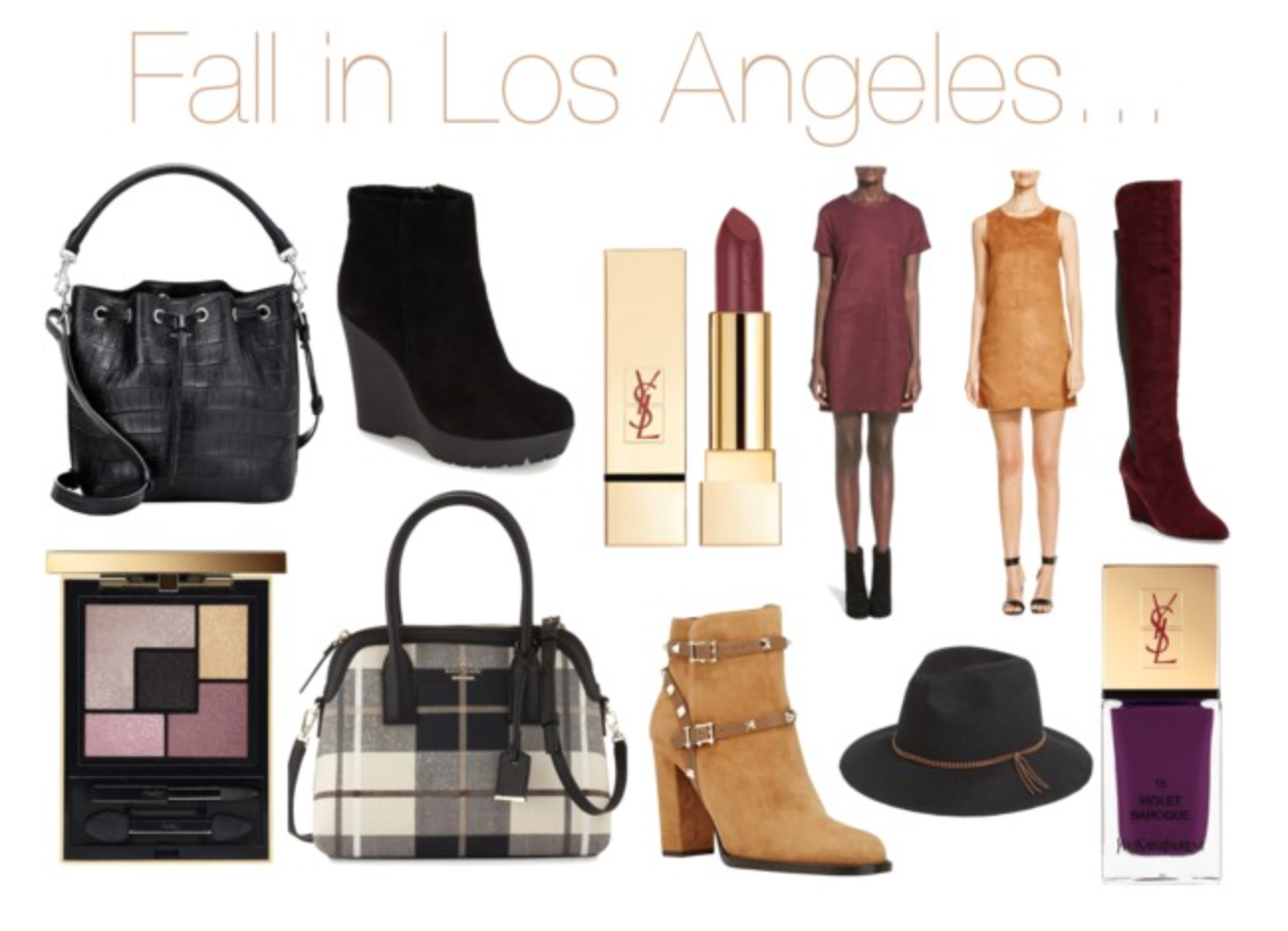 I love fall.  I love football games, Halloween, & my #basic PSLs (who doesn't).  As much as I love fall, it's pretty hard to follow fall trends over here in Los Angeles!  We are still experiencing summer weather… which makes it difficult to shop the fall trends when its 80-90 degrees outside.  No one wants to get caught in a plaid poncho in 80+ degree weather, right?
With that being said, I am getting *very* jealous of all the Instagram posts I've been seeing lately with flannels, over-the-knee boots, scarves, cardigans, tights, etc.  I know a lot of the country is still experiencing some summery weather – but we don't get to wear most of this year's fall trends down here in Southern California until the weather seriously cools down in a few weeks. But honestly, I'm not satisfied with just watching all of the fall-fun unfold via social media..
So I headed to my local Nordstrom to in search of "fall-inspired" dresses, boots, beauty products, & accessories that wouldn't leave any of us sweating bullets and I think you'll like what I found.  I'm hoping that once my next quarter at FIDM starts up in the beginning of October, it will actually feel like fall as I drag all of my Apparel Process II supplies through the streets of Downtown (I'm sure the rest of the FIDM students will agree with me!).
It's been a fabulous first quarter FIDM and I am super excited to have a few weeks off before the next quarter starts up.  I'm traveling to Europe next week and you can guarantee you'll see some scenic photos over on my Instagram 🙂  If you love my warm weather appropriate picks as much as I do, you can find them all at Nordstrom or scroll through them below!  Happy fall, Pretties.