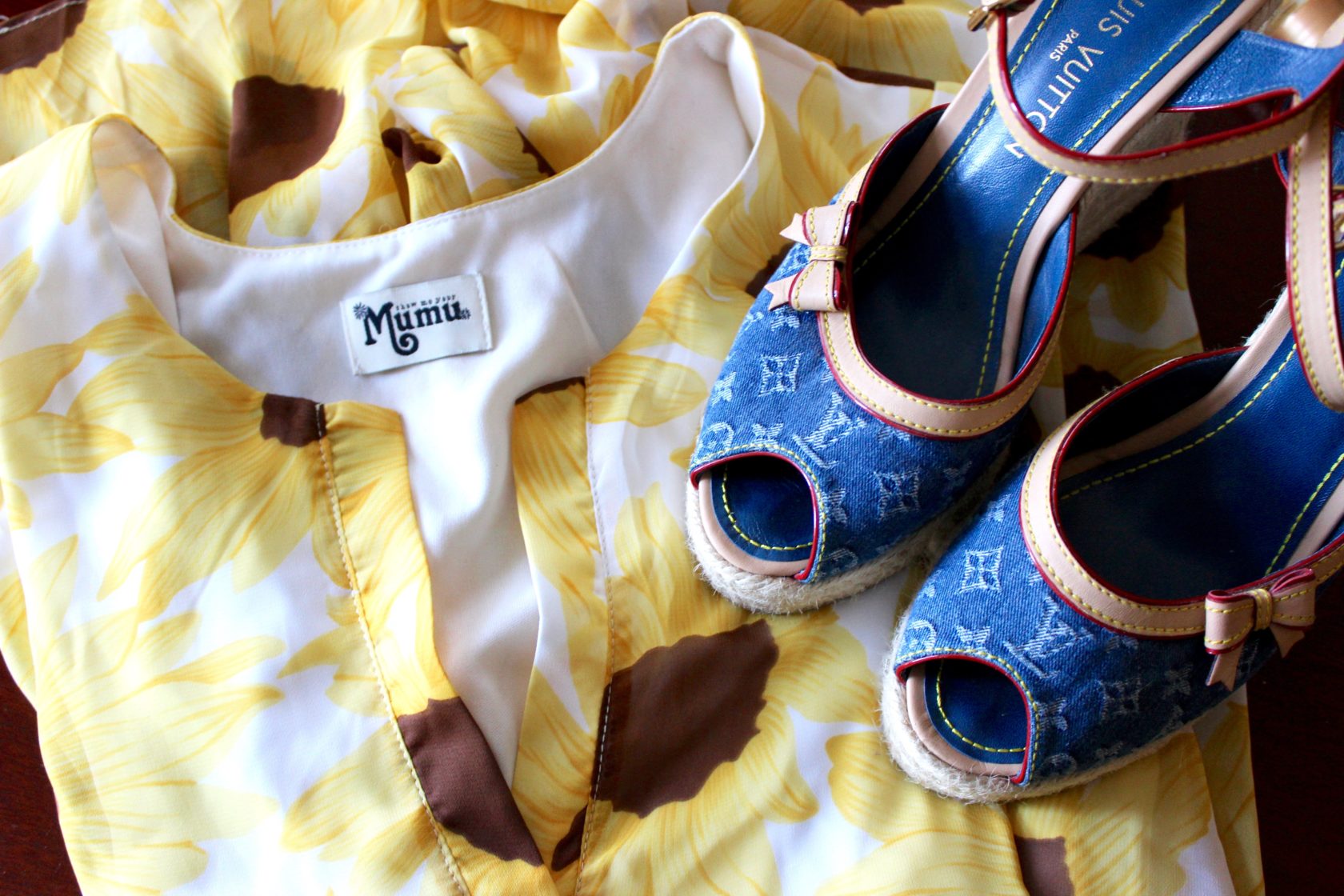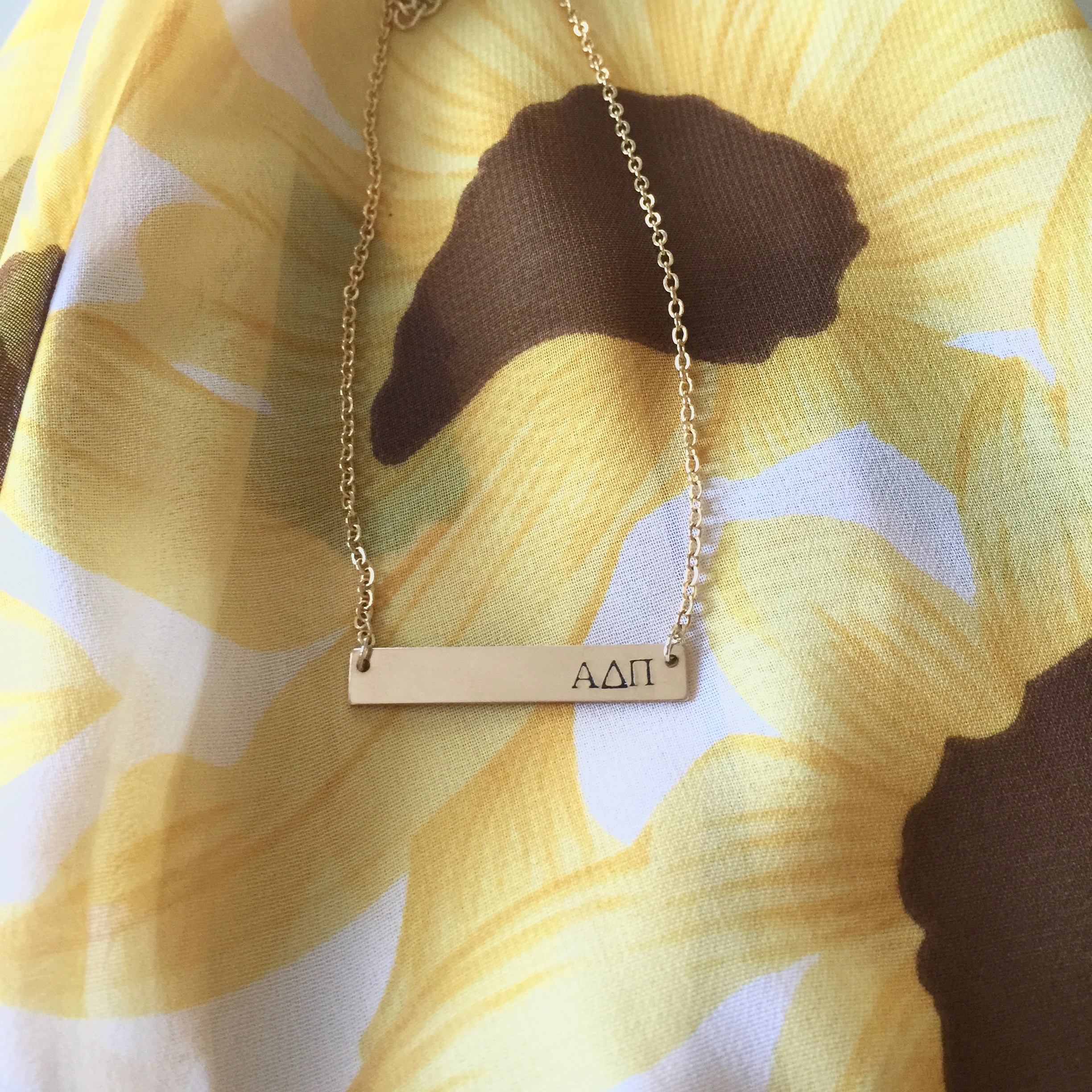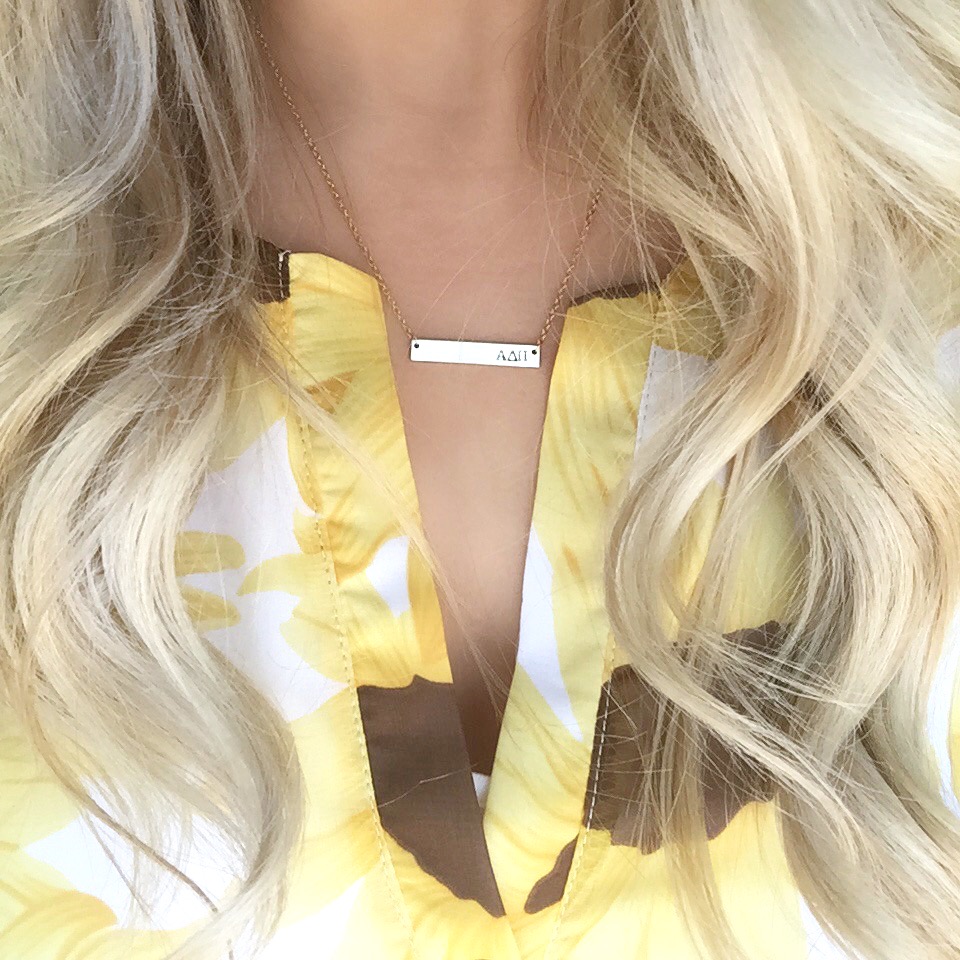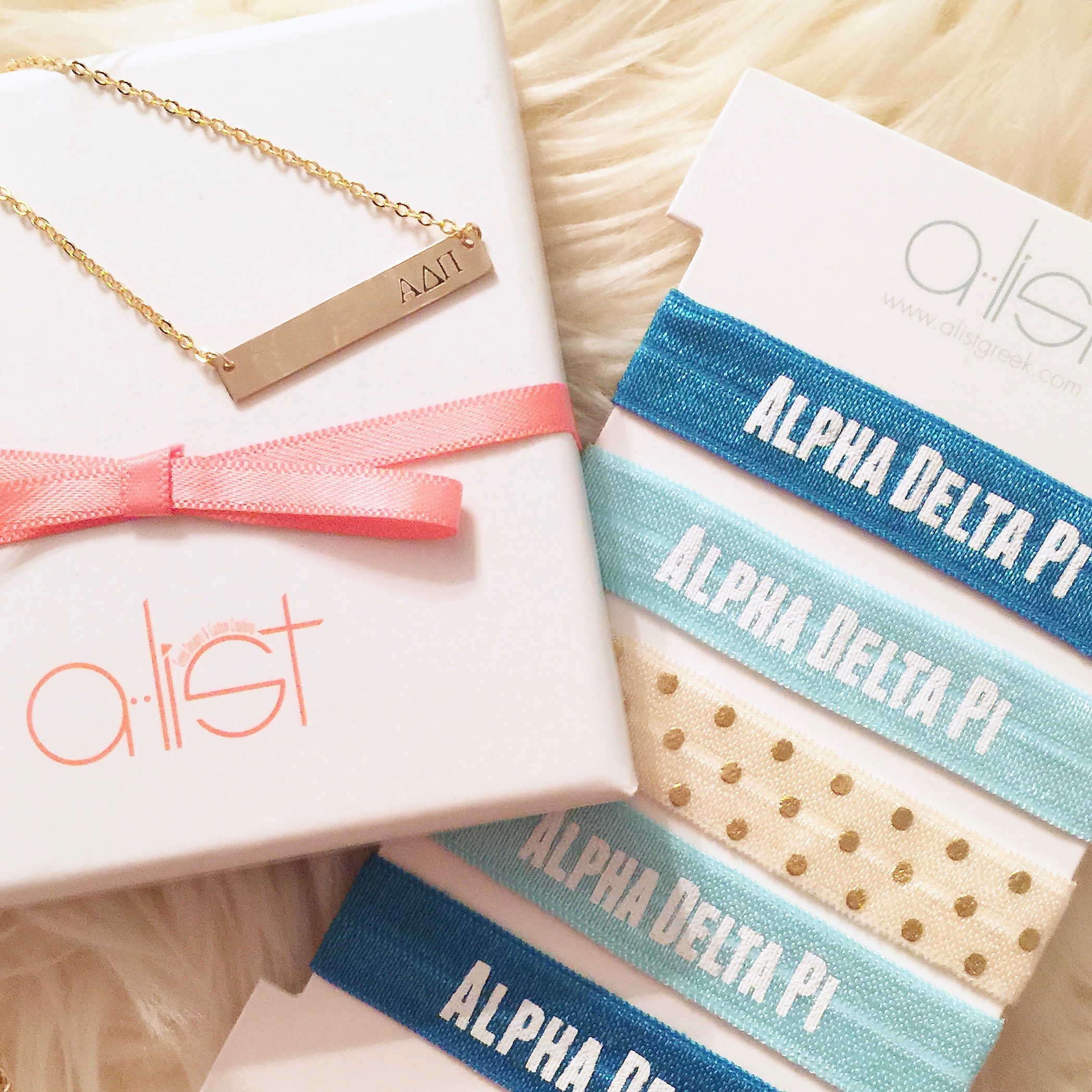 This pretty package from A-List Greek Designs seriously couldn't have showed up at my doorstep at a better time! As an Alpha Delta Pi alumna, I am always looking for understated ways to incorporate my letters into my wardrobe. Last weekend, I revisited my sorority house for an Alumni Tea event and wore this necklace (I put it on the second it arrived…after sending a few snaps of it to my sisters, of course 😉 ) I received quite a few compliments on it, so I thought I'd share it on my blog!
There are so many chic and polished options when it comes to wearing your letters post-graduation, especially over at A-List Greek. The bar necklace I wore to our Alumni Tea event comes in gold, rose gold, or silver and can be stamped with up to 15 characters of your choice! They can also hand stamp jewelry with your initials or roman numerals to create a perfectly personalized piece.
On the A-List Greek website you'll find adorable assortment of sorority jewelry, Greek letter marquees, metallic tats, and hair ties (how cute are the ones they sent me?!) for any sorority or occasion. If you're looking for a stylish and sophisticated gift for new members, actives, or even the sorority sisters heading out into the "real world," you should definitely check out A-List Greek Designs. They are officially Greek licensed and were founded in 2013 by a group of Greek-affiliated women. Use the coupon code "LOVEALIST" at checkout for free shipping!