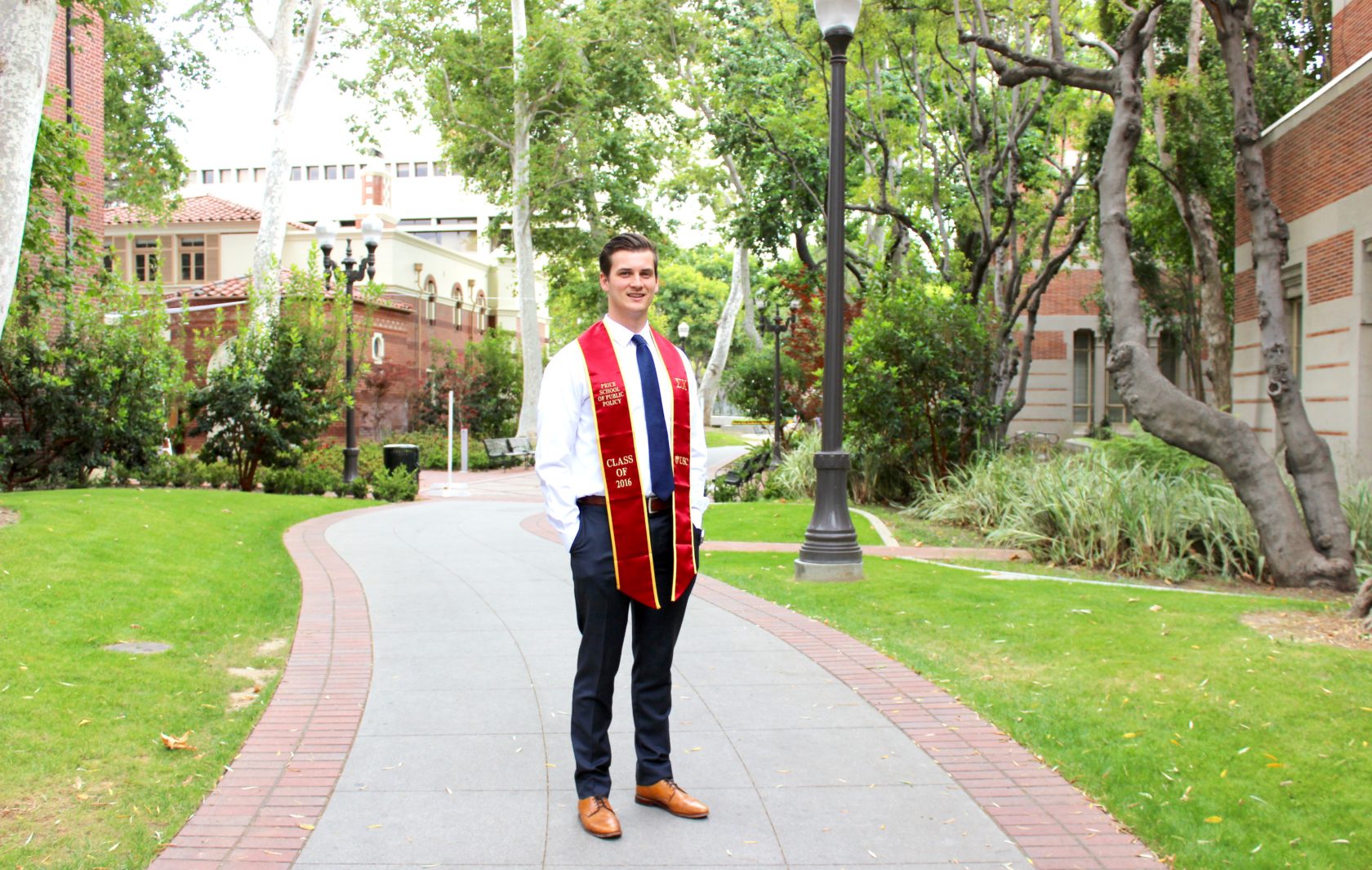 Last weekend, my brother walked in his commencement ceremony at the University of Southern California. It is hard to believe that I was crossing the stage just a year ago to get my own diploma! In some ways, the last year seems to have flown by…but it also feels like forever ago when I think back on  everything I've seen and done over the past year. I remember taking my graduation photos on campus with my mom and my sorority and thinking that they were just part of going through the "grad motions," but now I realize now that those super cliché graduation photos are actually so important to have in the long run.
My mom did a GREAT job on my own graduation photos, but she was super busy during this year's gradation week because she was planning a party for my brother, Alexander. I insisted that my brother let me relive my glory days at USC and make a trip up to campus take his photos (haha). I knew that USC's campus would be super crowded and hectic during graduation week with finals wrapping up and all of the families coming into town for the ceremony, so I brainstormed a few locations to shoot at and we were in and out within an hour. I convinced my brother to take some suuuuper spirited graduation photos with some of USC's most recognizable locations in the background – I even convinced him to climb up on a building for a #views photo (mostly because he loves Drake and the future generations NEED to know that 😉 ). If you're wondering what the peace sign shots are about, that's USC's sign for "Fight On," our motto.
Alexander was a good sport and we had a good laugh at the fact that I have to jump up on benches for most of these photos (I am much shorter than him…he is 6'3″ so I was struggling!). Today I'm sharing my favorite shots so that future graduates may use them as inspiration for their own graduation photo shoots. Enjoy!
---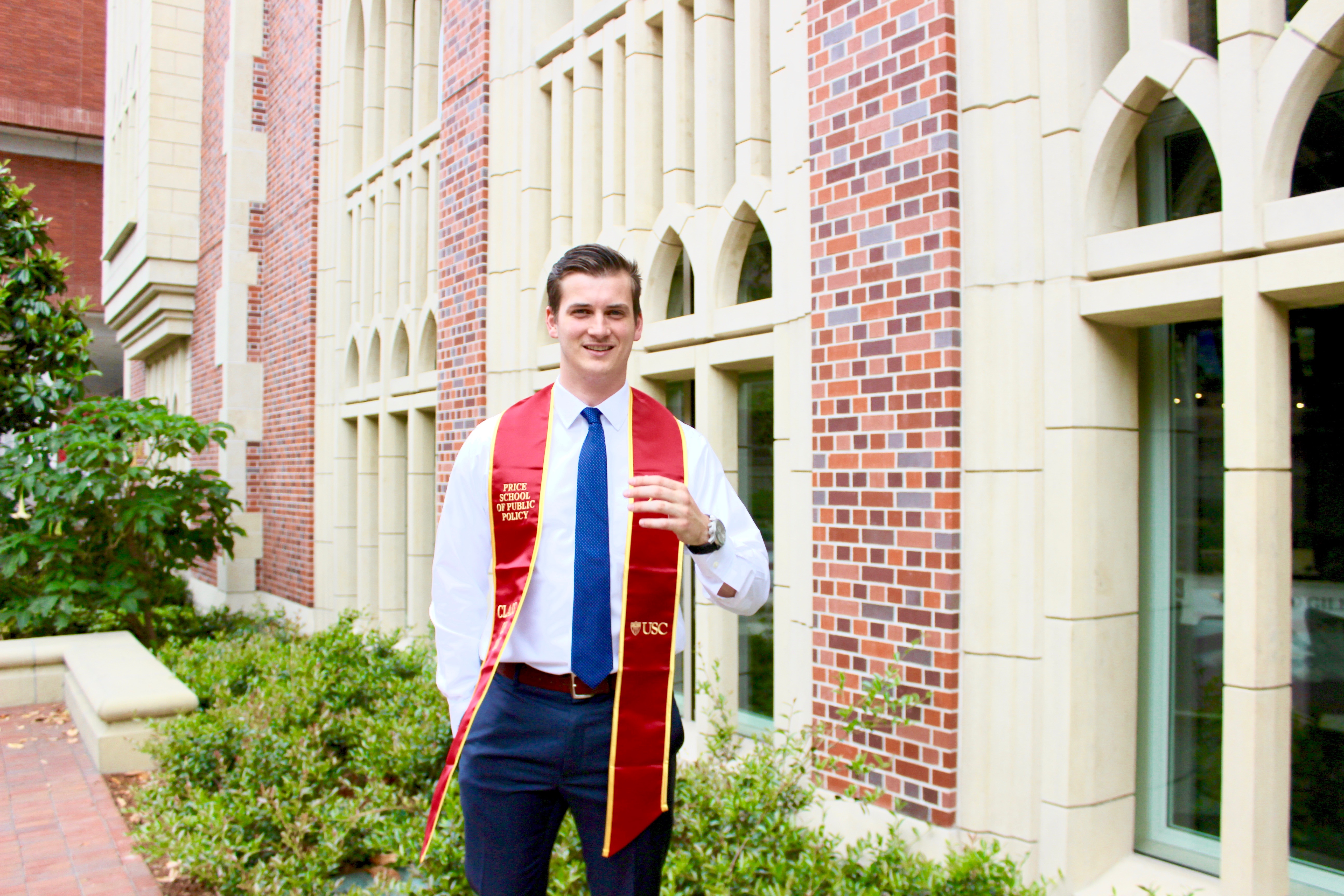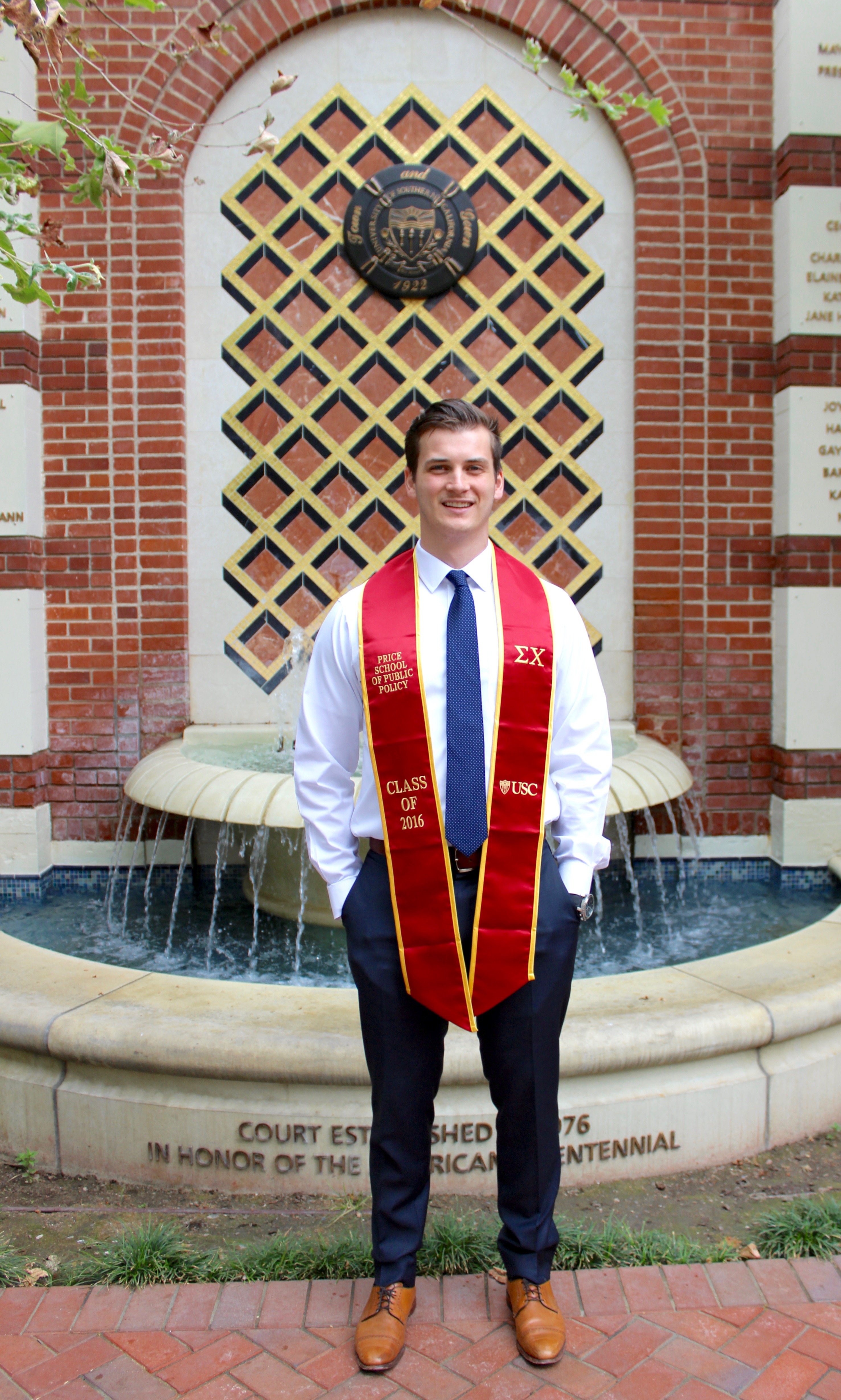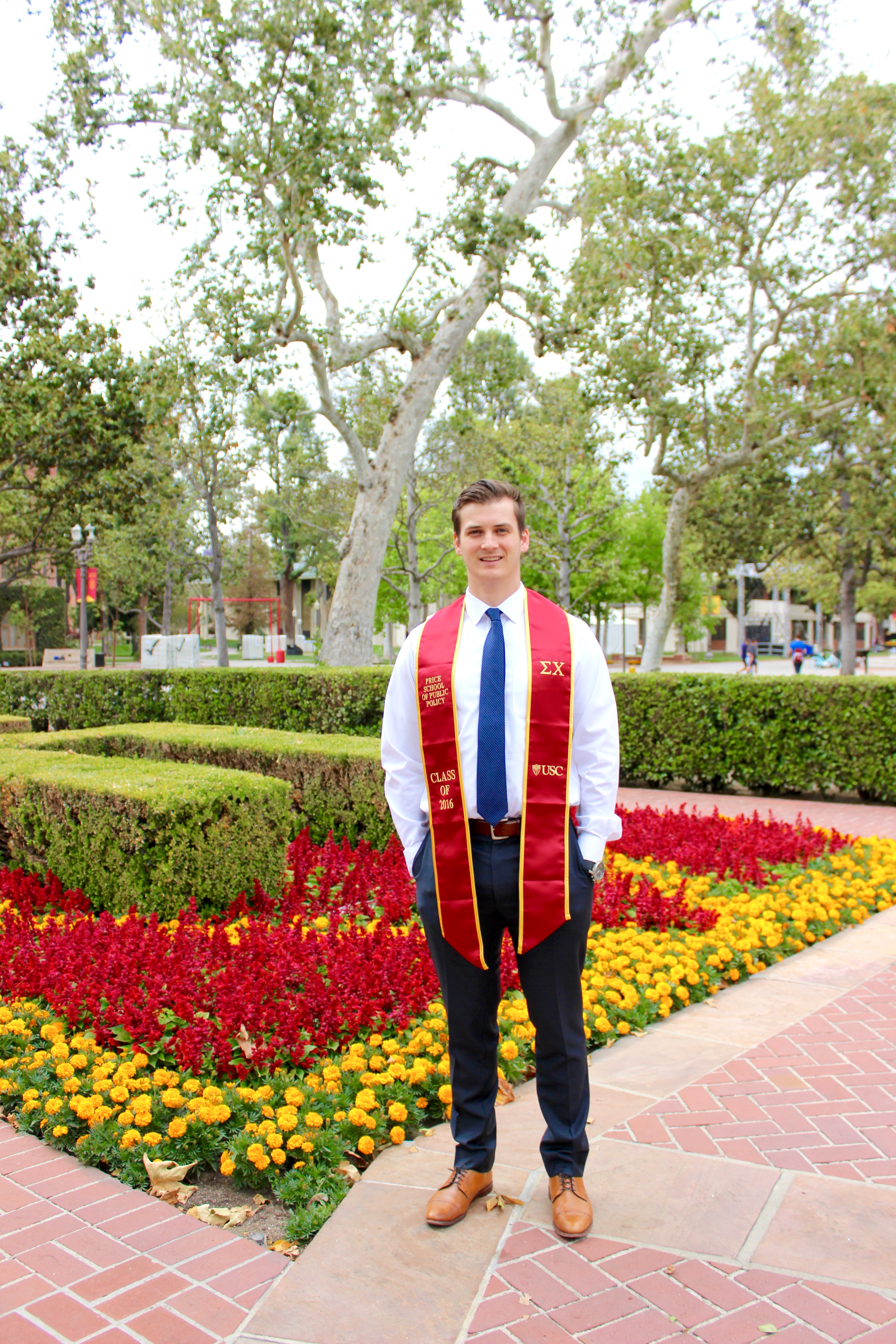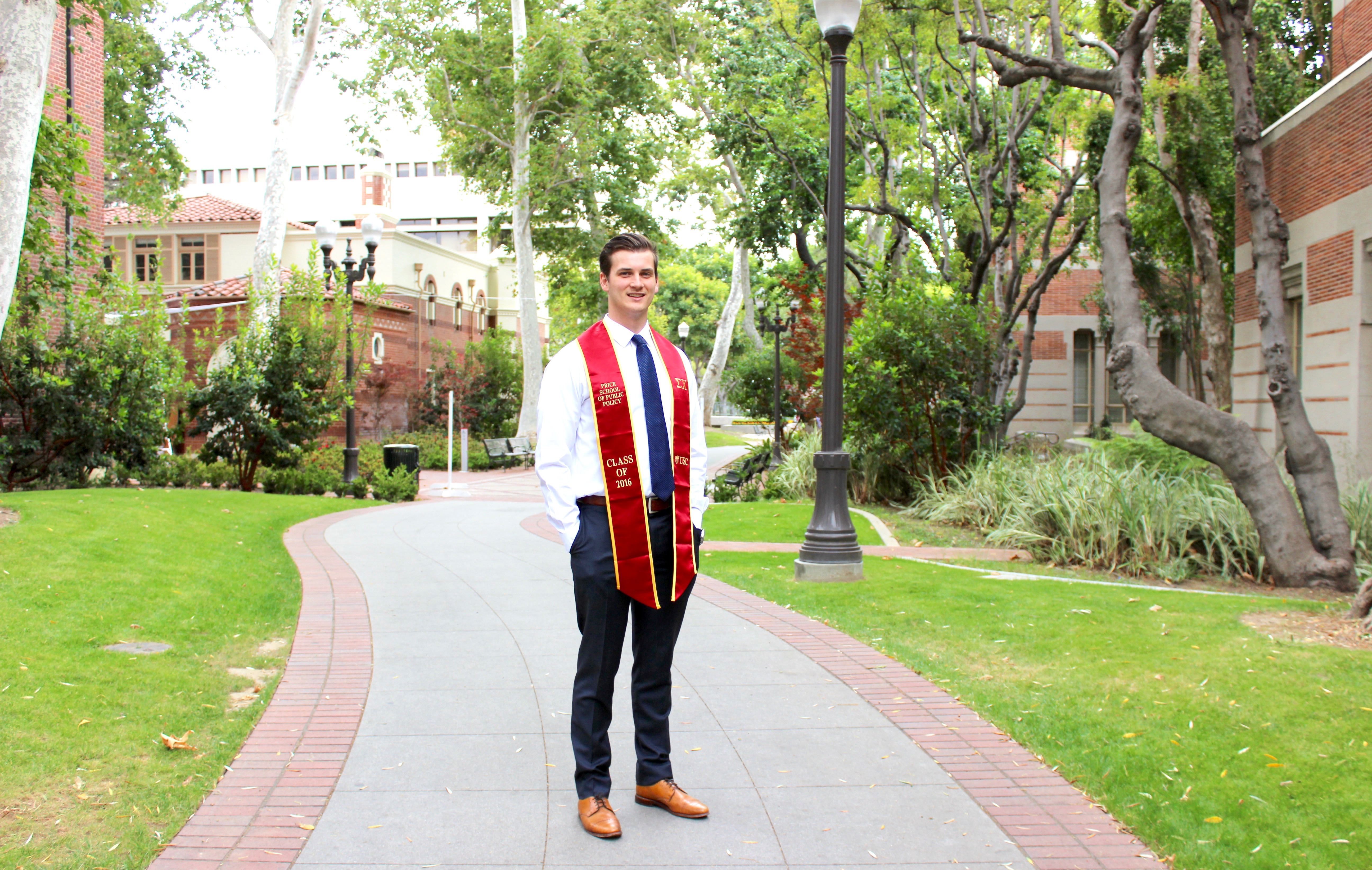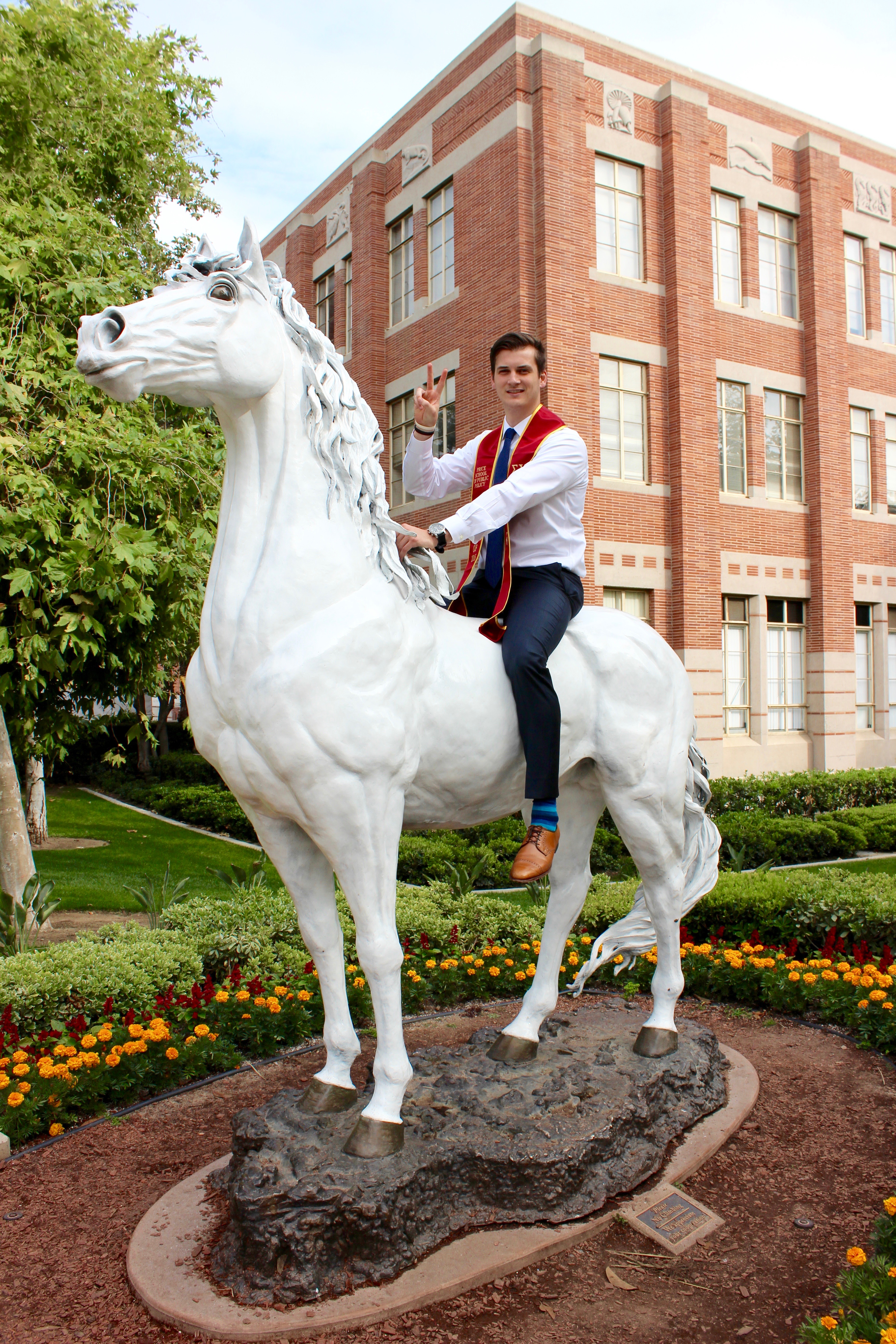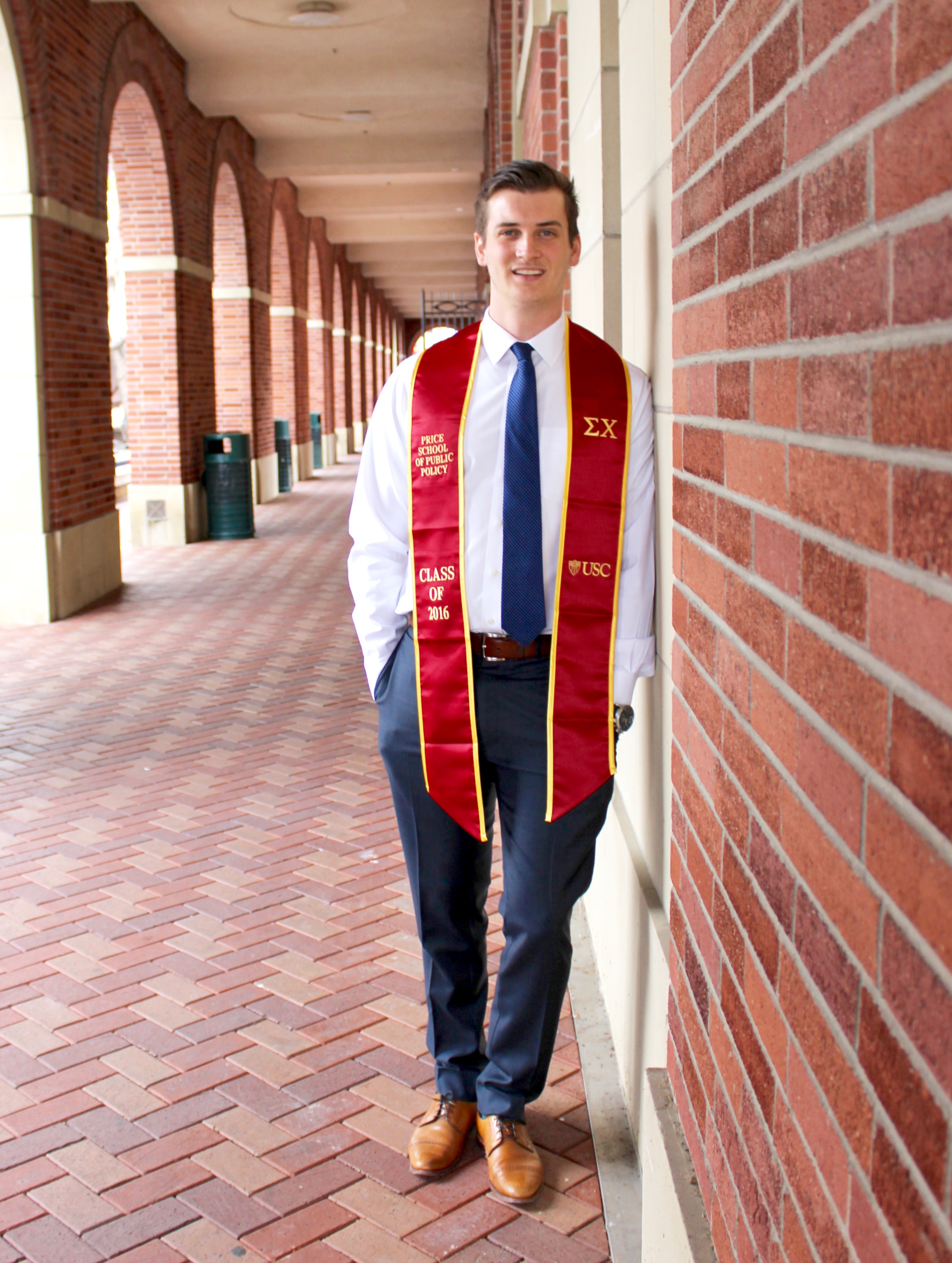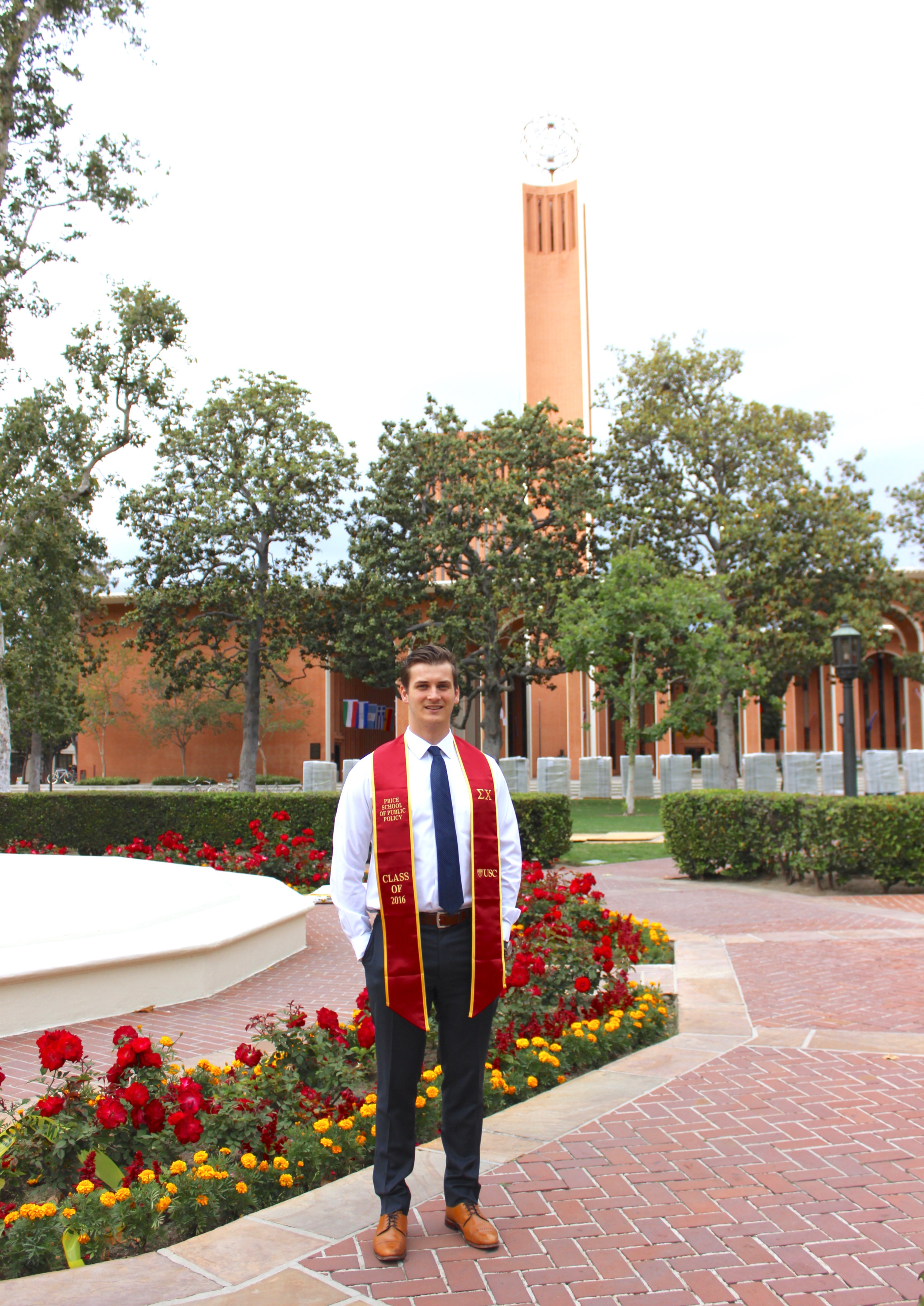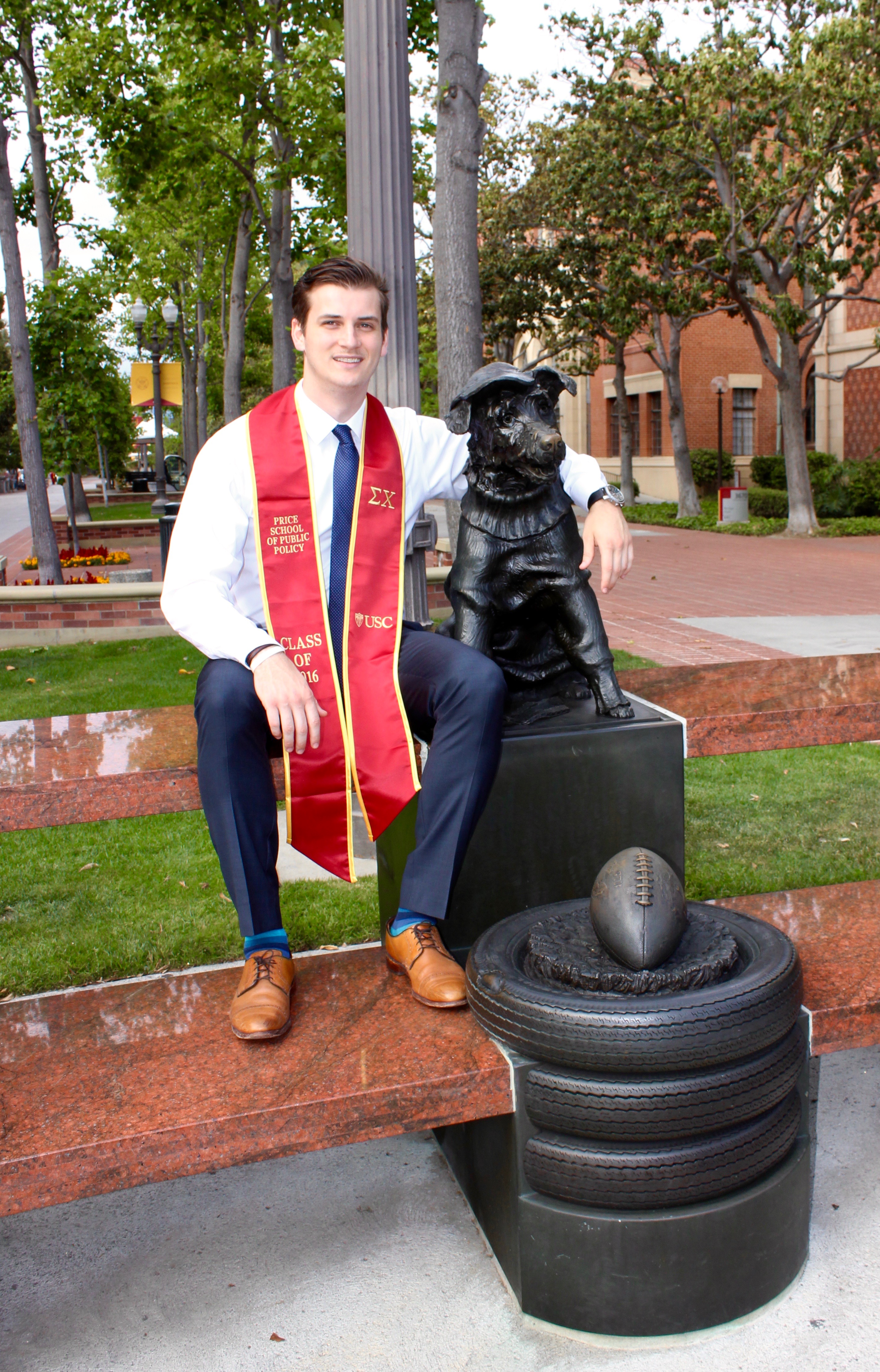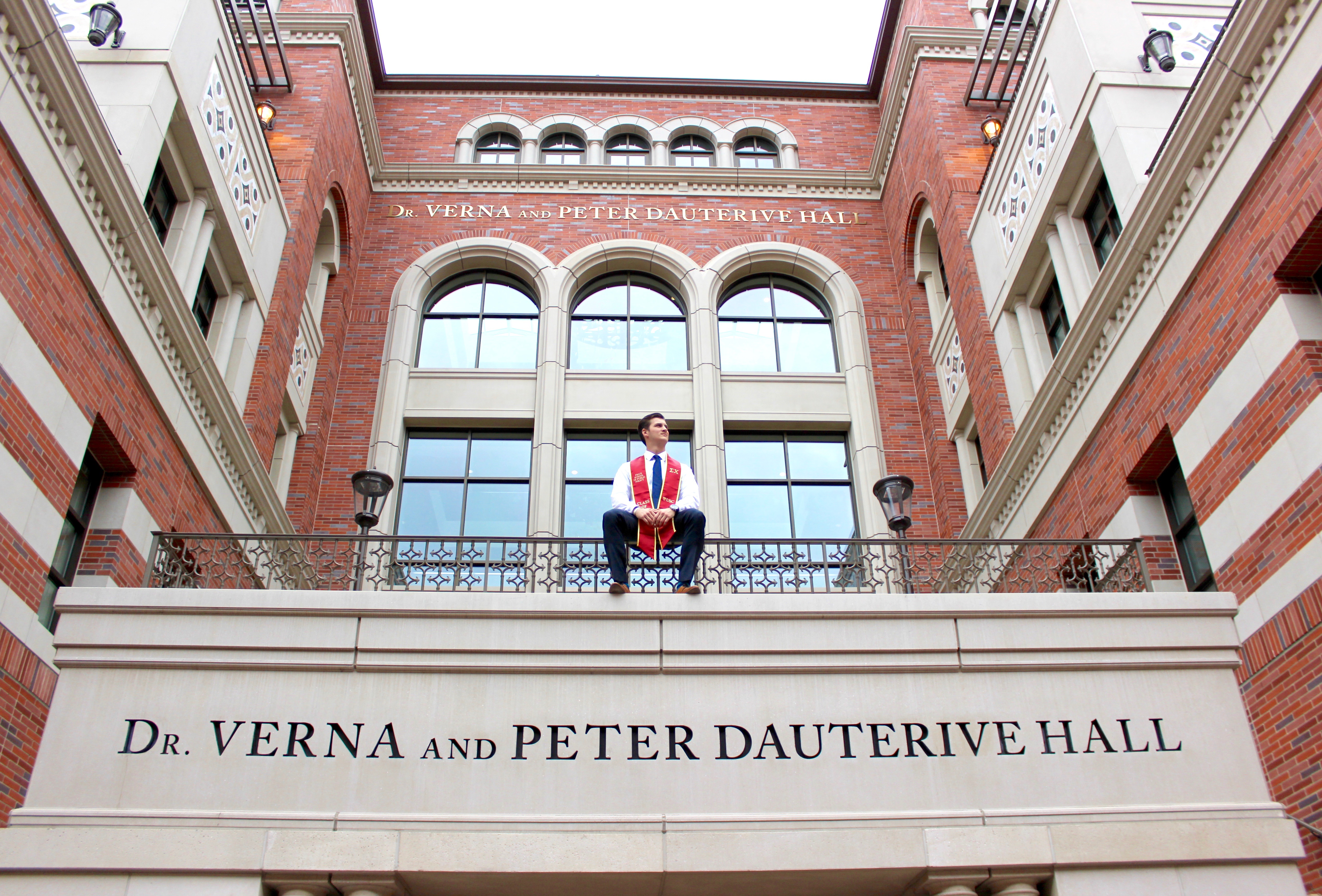 ---
Congratulations to my brother, Alexander, on being a member of the USC Class of 2016! I already miss running into you on campus between classes – how lucky I am to have had my brother at my college and part of greek life with me. FIGHT ON!