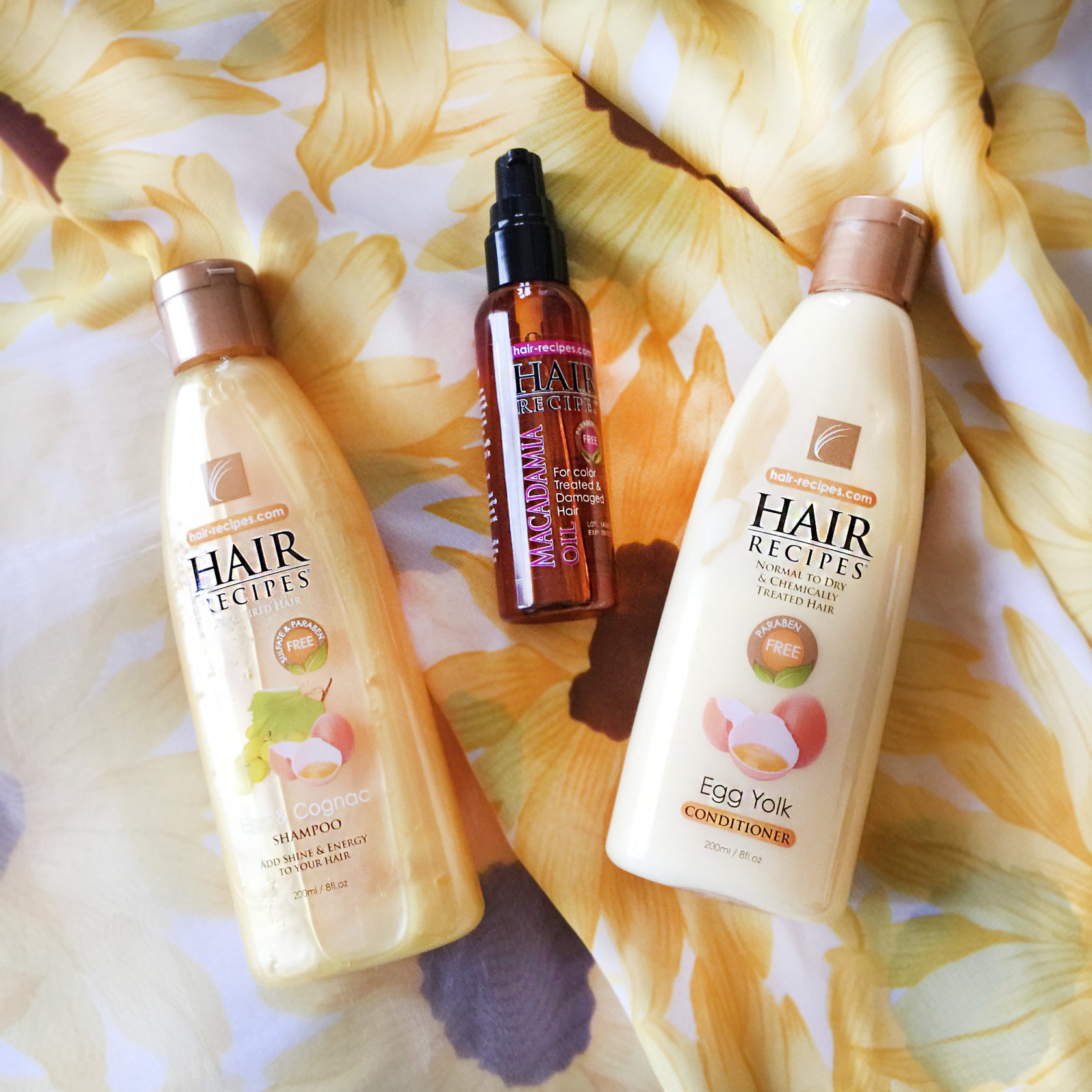 I'm super excited to be sharing some info about one of my favorite haircare brands today! If you haven't heard about Hair Recipes, it is a unique haircare line that focuses on sulfate and paraben free formulas. Their products are exclusively sold through their website and they have products ranging from Lemonbalm & Rosemary shampoo to Beer shampoo (YES, beer shampoo. Check this product out here if you don't know why beer is beneficial to your hair!).
I am always on the hunt for the best "at-home DIY" haircare recipes, mainly because DIY hair recipes are typically made of natural, easy to find ingredients. Home hair recipes are also super healthy for your hair (as opposed to some shampoos/conditioners that contain parabens and harsh sulfates!!). Naturally, I find Hair Recipes' shampoos, conditioners, and nourishing oils to be a quick & easy option for the situations when I don't have time to whip up a homemade hair care remedy. Their products also smell absolutely amazing and make my hair feel thicker, shinier, and more manageable. What more could a girl want?!
When I do have time to indulge in an at-home hair treatment, I don't have to look any further than the recommended "home haircare remedies" provided on Hair Recipes' website. Their home recipes are complete with detailed instructions and other information on how their products work in conjunction with their website's recommended at-home treatments.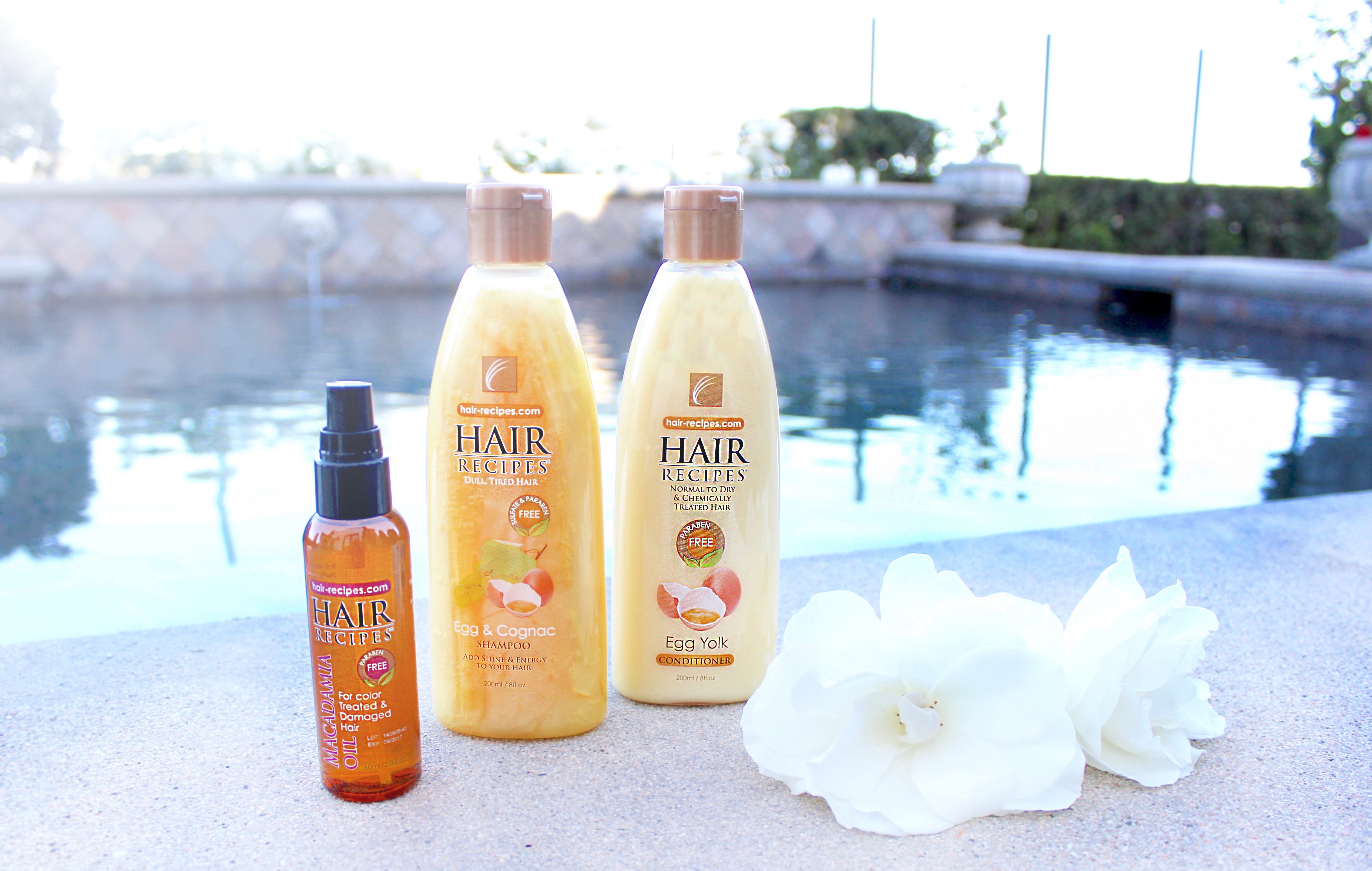 I find that I get the best results when using Hair Recipe's Egg Yolk shampoo + conditioner and the homemade recipe from their website, which I've included below (*I modified their recommended recipe for my personal use – I use the Macadamia Oil instead of Argan Oil!).
Try it for yourself! 🙂
HOME RECIPE
-Ingredients:
1 raw egg & 2 to 3 tablespoon Hair Recipes Argan Oil (depending on length of your hair).
-Instructions:
Mix raw egg & Argan Oil in bowl. Massage into wet scalp and hair. Wait 4 to 5 minutes. Rinse with cool water. Hot water will scramble the egg and it will be hard to remove. Repeat rinse with warm water. Shampoo with Hair Recipes Egg & Cognac shampoo and again rinse with warm water. Egg adds vitamins, minerals, and essential fatty acids to the hair. Repeat after every 6 to 8 shampoo washes.
Thanks for stopping by!