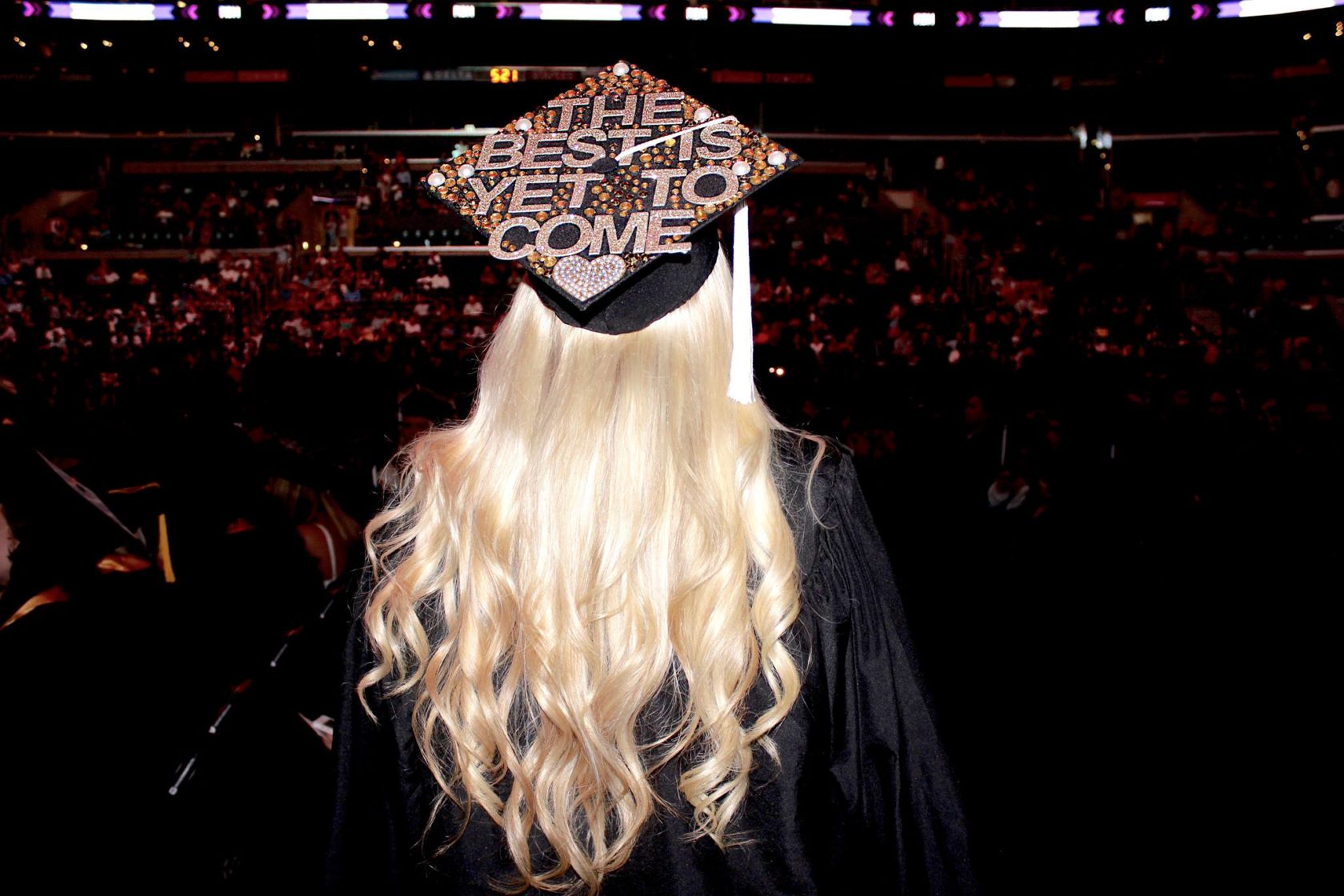 Today I am sharing some details about my amazing FIDM Graduation Ceremony! I had such a wonderful experience as a FIDM student over the past year and made so many amazing connections. I enjoyed meeting people from all different backgrounds and from different life/career stages. No matter how different a classmate may have appeared, we all shared the same passion. Going to USC and then on to FIDM has been my dream since I was 18 years old, and, not to be corny, but I almost cannot believe that it has become my reality.
My recent Fashion Institute of Design & Merchandising Graduation Ceremony was surreal. I couldn't believe that I was on officially d.o.n.e. with my career as a student. Part of me was saddened by the thought that I wasn't going to be a student in Downtown Los Angeles anymore, but it was comforting looking back on how far I had come in the 4 years that I spent roaming around Los Angeles; search for things like sorority crafting supplies, fabric swatches, or 24 hour restaurants (lol).
I have come to know and love many of Los Angeles' side streets, traffic jams, and parking lots in my 3 years at USC and my 1 year at FIDM. Los Angeles will always be the city that I really "grew up" in and became an adult in, so it was only fitting that my time as a student would end with a bang in the Staples Center, one of LA's most well-known and loved venues.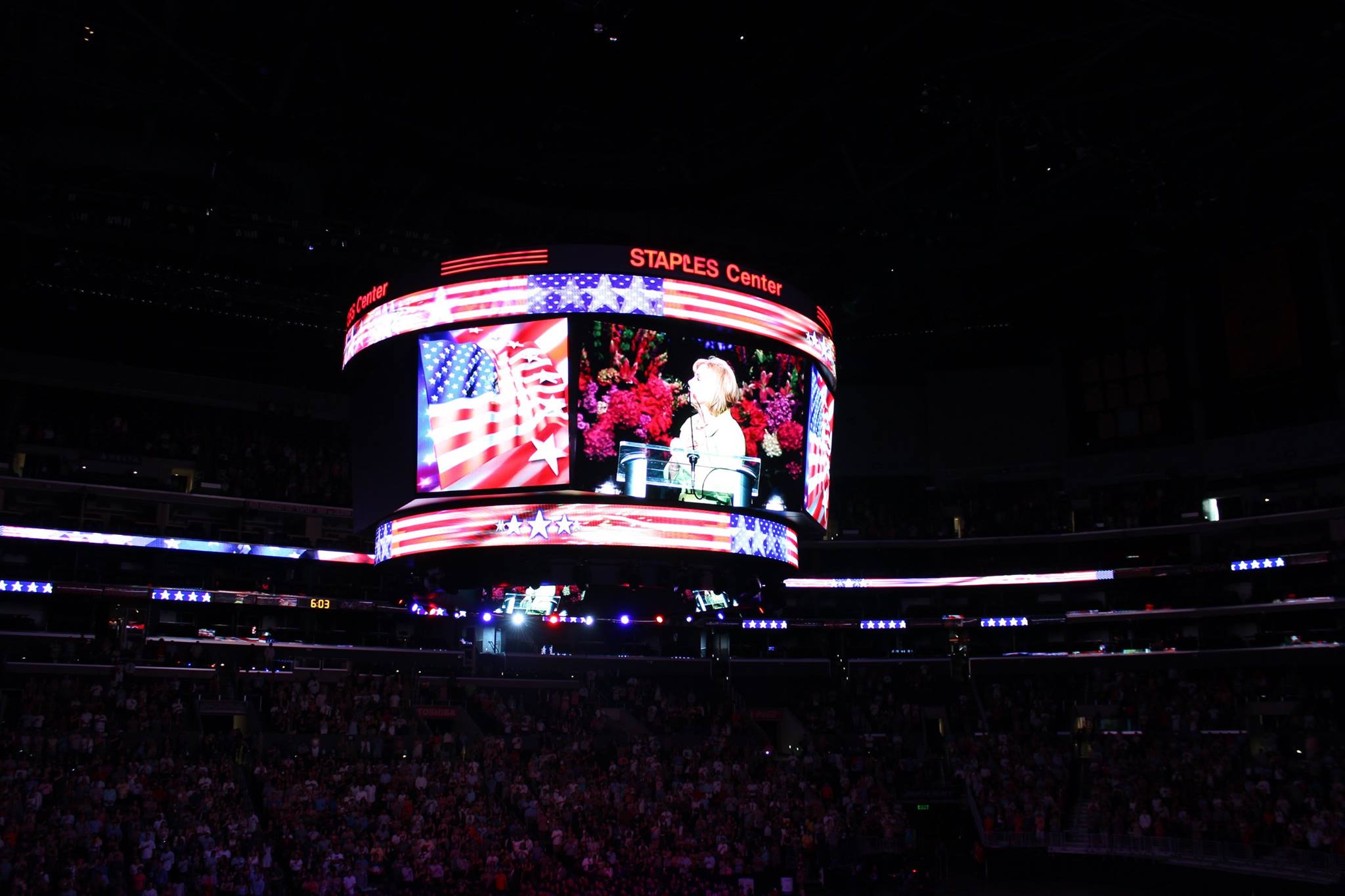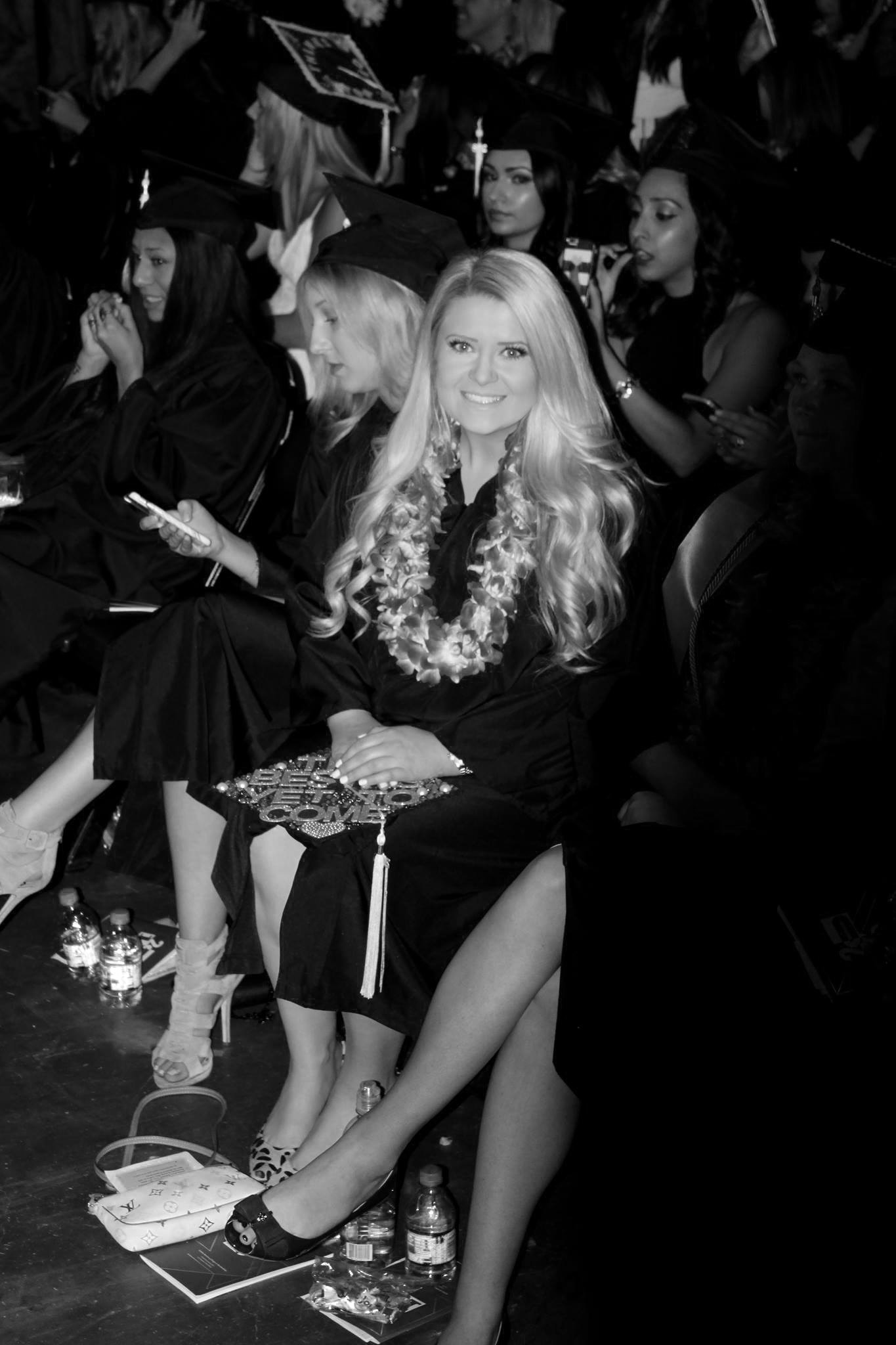 As the ceremony began, I couldn't help but compare my FIDM Graduation to my USC Graduation. My frame of mind was so different between the two ceremonies; it is so funny how one year can feel like such a HUGE difference! My USC Graduation took place outside in the pouring rain on a chilly & very un-Southern California day in May of 2015, just about a year before my FIDM graduation. I refer to it (only partially sarcastically) as the "best/worst day of my life." I sat beside my best friends and we Snapchatted nearly the entire time while sporting our USC licensed rain ponchos and decked out graduation sashes.
On the other hand, FIDM's Grad Ceremony was completely dry (thankfully it was indoors and the sun was shining that day!) and my grad cap was decked out instead of my graduation sash. The energy in Staples Center was absolutely incredible and I loved ending my FIDM experience on such a high note!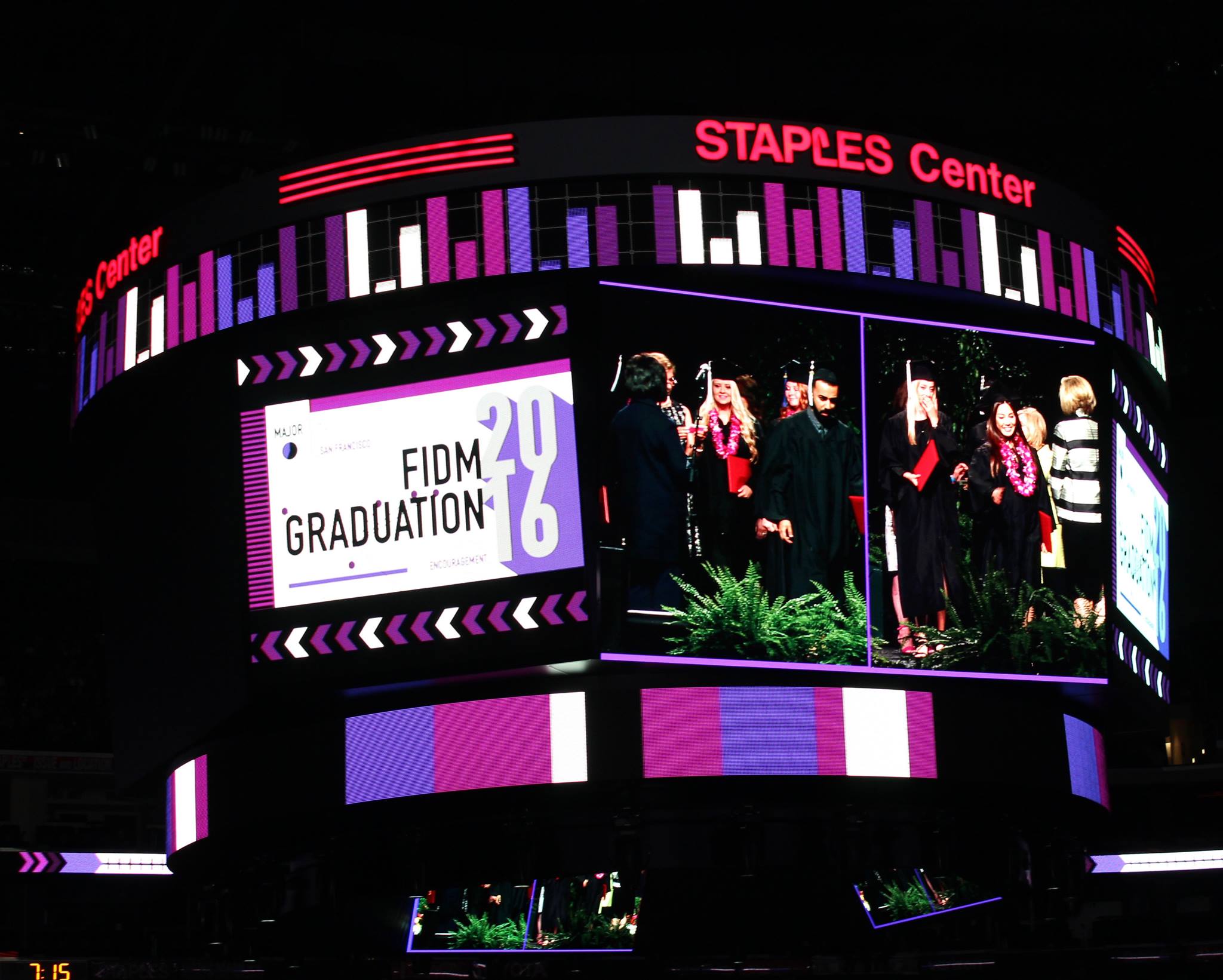 (That's me crossing the stage on the Staples Center Jumbotron!)
I was initially sad to be leaving college behind, but I now realize now that we are always able to learn something new or participate in something that is bigger than ourselves, whether we are students or not. I will miss being a student, being in a sorority, and being part of a student body, but I know that the real world offers just as many opportunities when it comes to pursuing new interests, making new friends, or shopping for shiny new supplies (because it is easier to get stuff done with pretty supplies, am I right? 😉 ).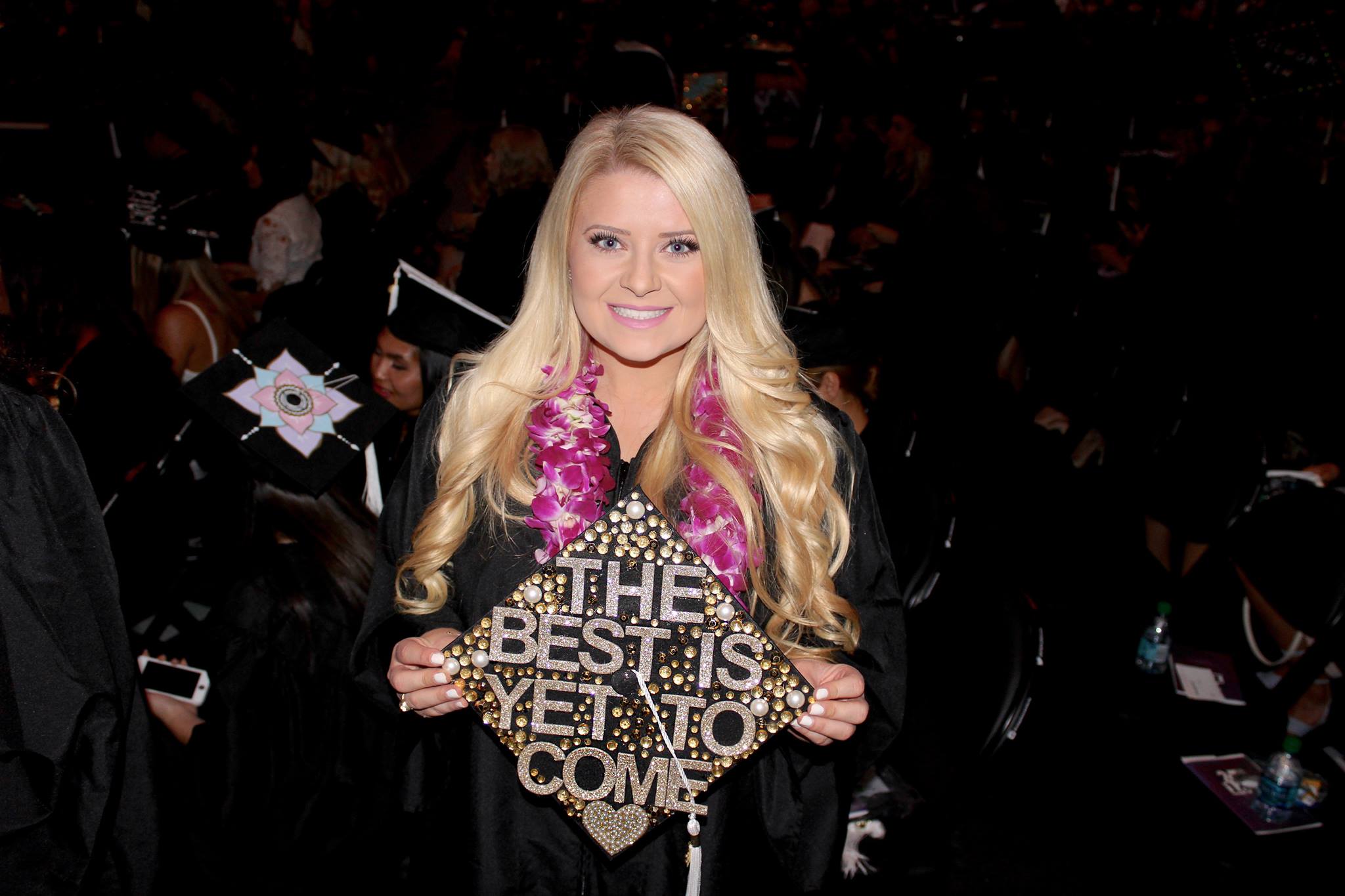 A few of my family members couldn't attend because they were in Amsterdam watching my older brother play in a huge football game for the Amsterdam Crusaders!! I wish I could have seen my brother play but these events happened to be only a day apart and it was just too hectic to make it to both.
My mom basically came straight off of a plane from Amsterdam to watch me cross the stage! She is truly a Supermom! My boyfriend, Julian, came to the ceremony and then took me out to celebratory dinner at Perch (which was so sweet of him!). The photos below are from Perch's rooftop! The night could not have been any more perfect. I had a great time celebrating with the other FIDM Grads and I can't wait to see where the future will take my new friends and I.
I will carry the incredible energy from my big night at the Staples Center with me wherever I go! Congratulations to the Fashion Institute of Design & Merchandising Class of 2016. The best is yet to come 🙂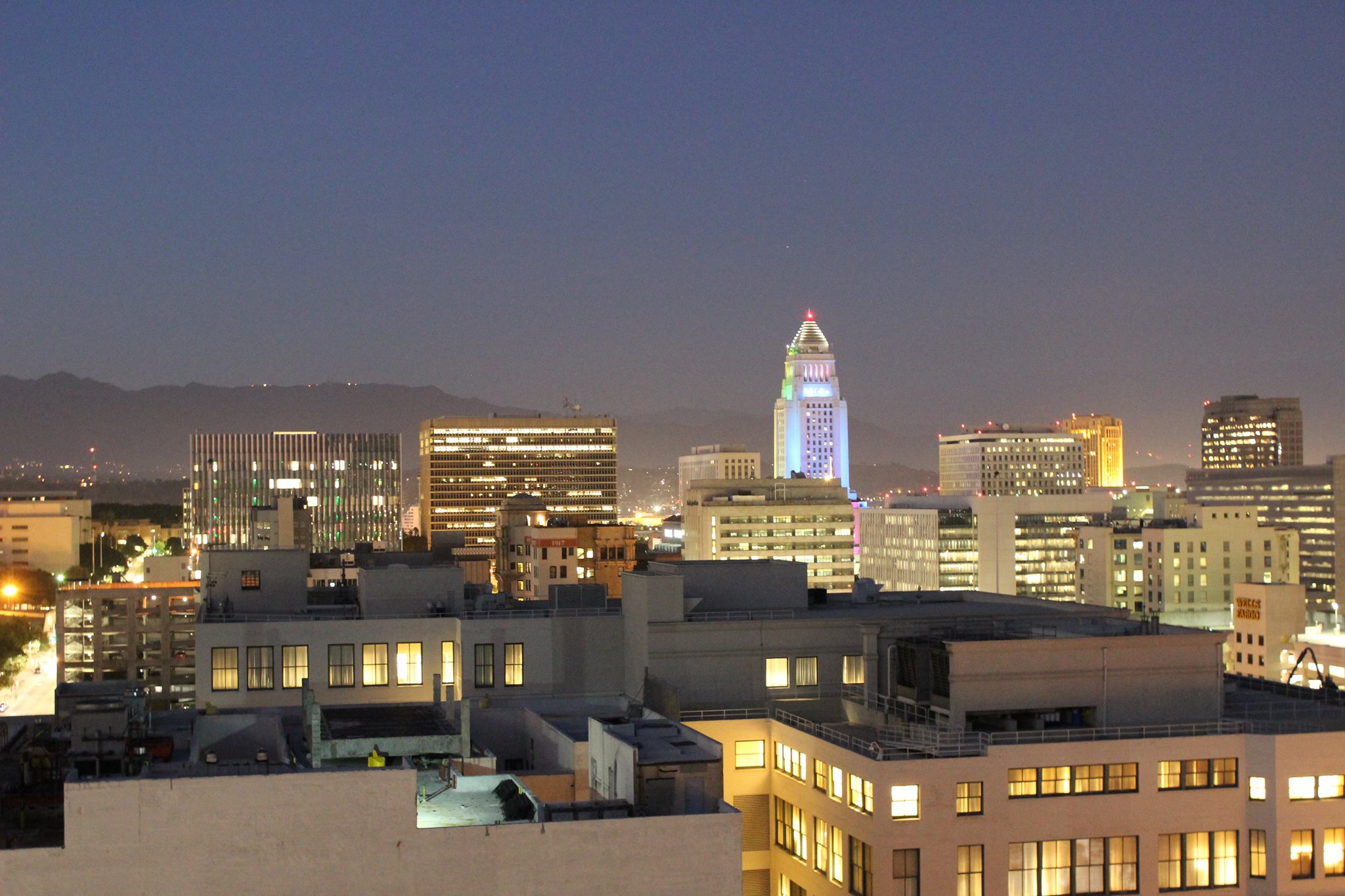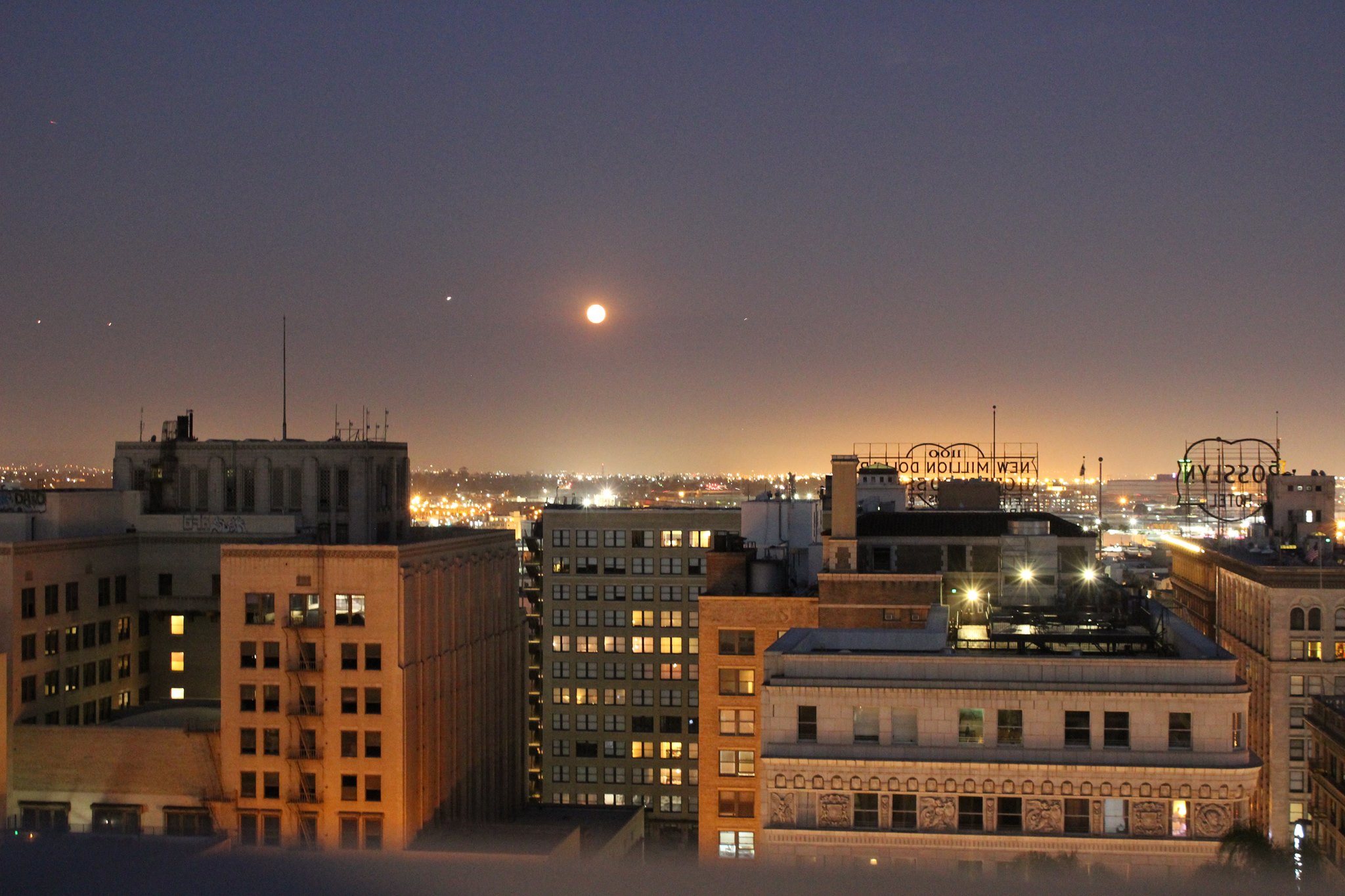 *I will have another post on my blog about "Things I Wish I Had Known Before FIDM," so stay tuned for that! I also am thinking about doing a "FIDM Experience vs. Parsons Experience" post for those of you who are interested. (You can read about my time at Parsons here!).