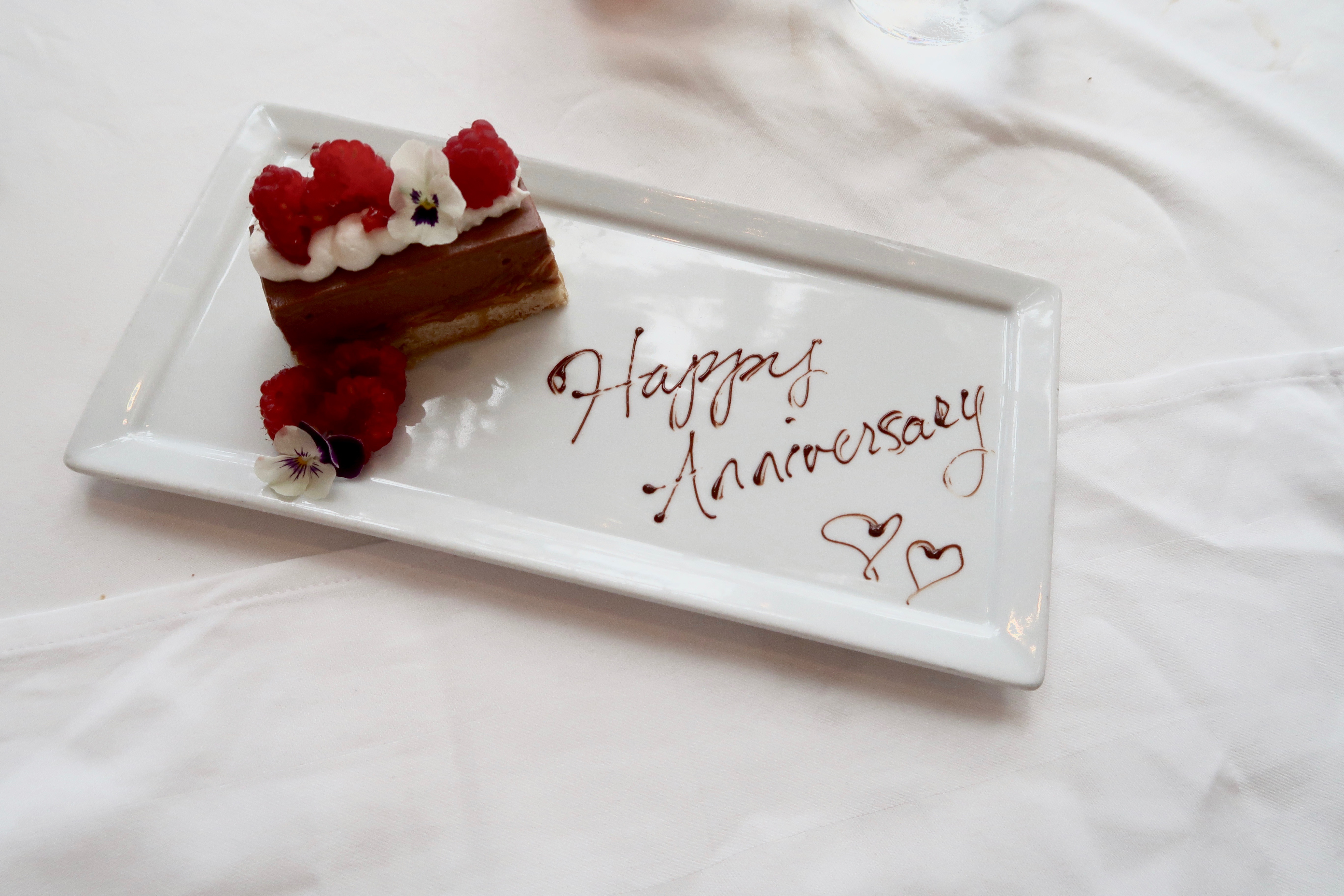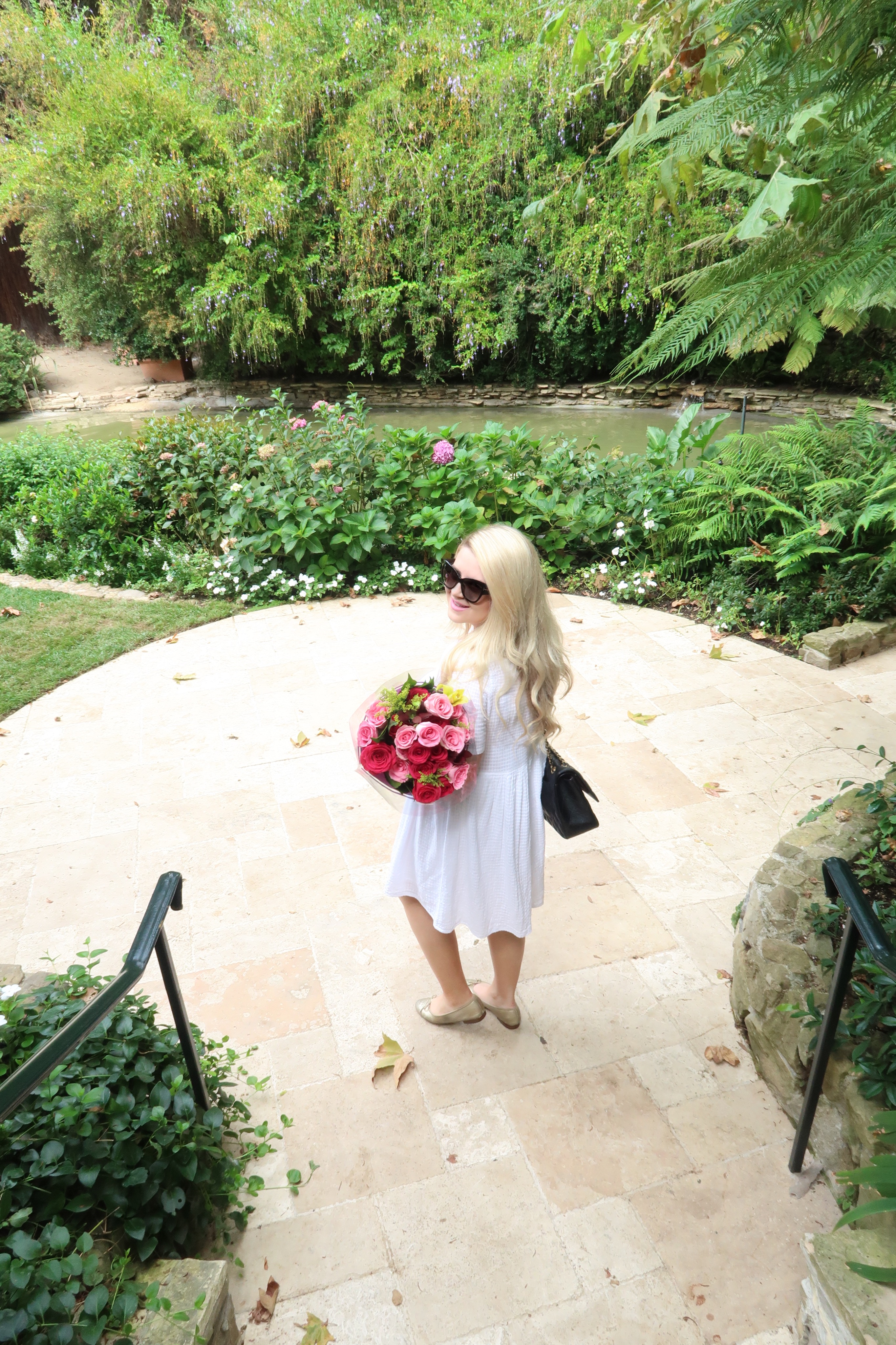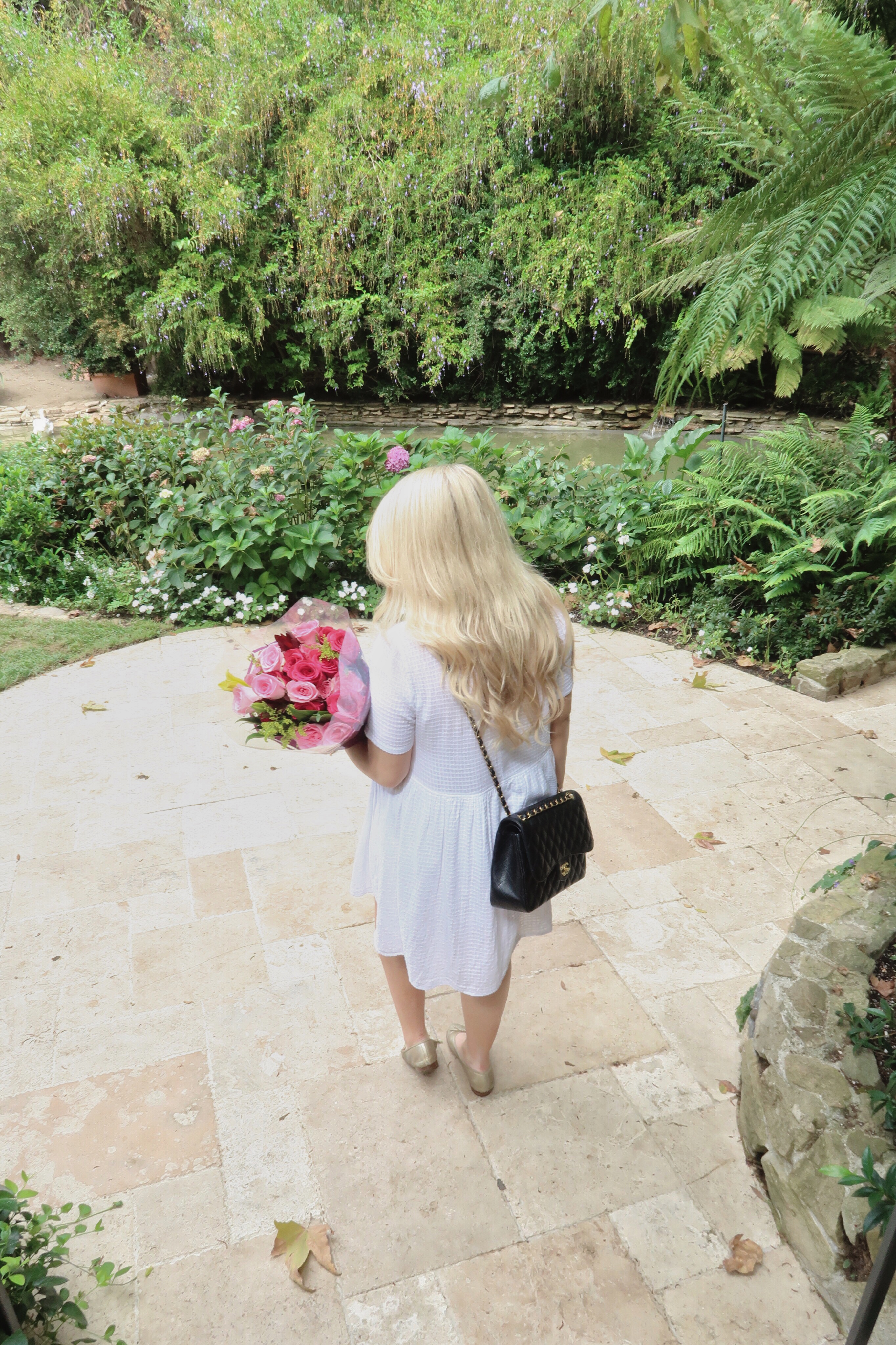 Recently, my boyfriend and I celebrated our 4th anniversary by grabbing brunch at the beautiful Hotel Bel Air and enjoying some of our other new favorite LA hangouts. We ate at the Hotel Bel Air's casual indoor/outdoor restaurant and then walked around the grounds of the hotel for a little bit, wondering why we hadn't visited this unique location earlier.
We got some amazing shots of the lush landscaping and then visited some of the fun murals nearby on Melrose. Julian has been working on his photo taking skills (per my request, hahahah) so I thought I'd show them off on his behalf – he's MAJORLY improved guys! We have really grown as a couple over the last 4 years….but I also like to joke that Julian has grown exponentially as my photographer 😉 . This is just one example of how sweet Julian is to me and how he much supports me in ALL of my endeavors, especially blogging! He knows how happy blogging makes me, so he is more than happy to play a part in it.
This white smock dress was absolutely perfect for the insanely hot weather we were experiencing (and also made the *perfect* backdrop for these gorgeous flowers I received! 😉 ). I'll be the first to admit that we took a million photos of me with the flowers, but can you blame me?! They were so pretty.
Thank you so much to Hotel Bel Air for hosting us and to my boyfriend for showing me a great time, as always. The hotel was amazing and you should definitely check it out if you live in the area or plan on visiting! I know that we will be back soon.