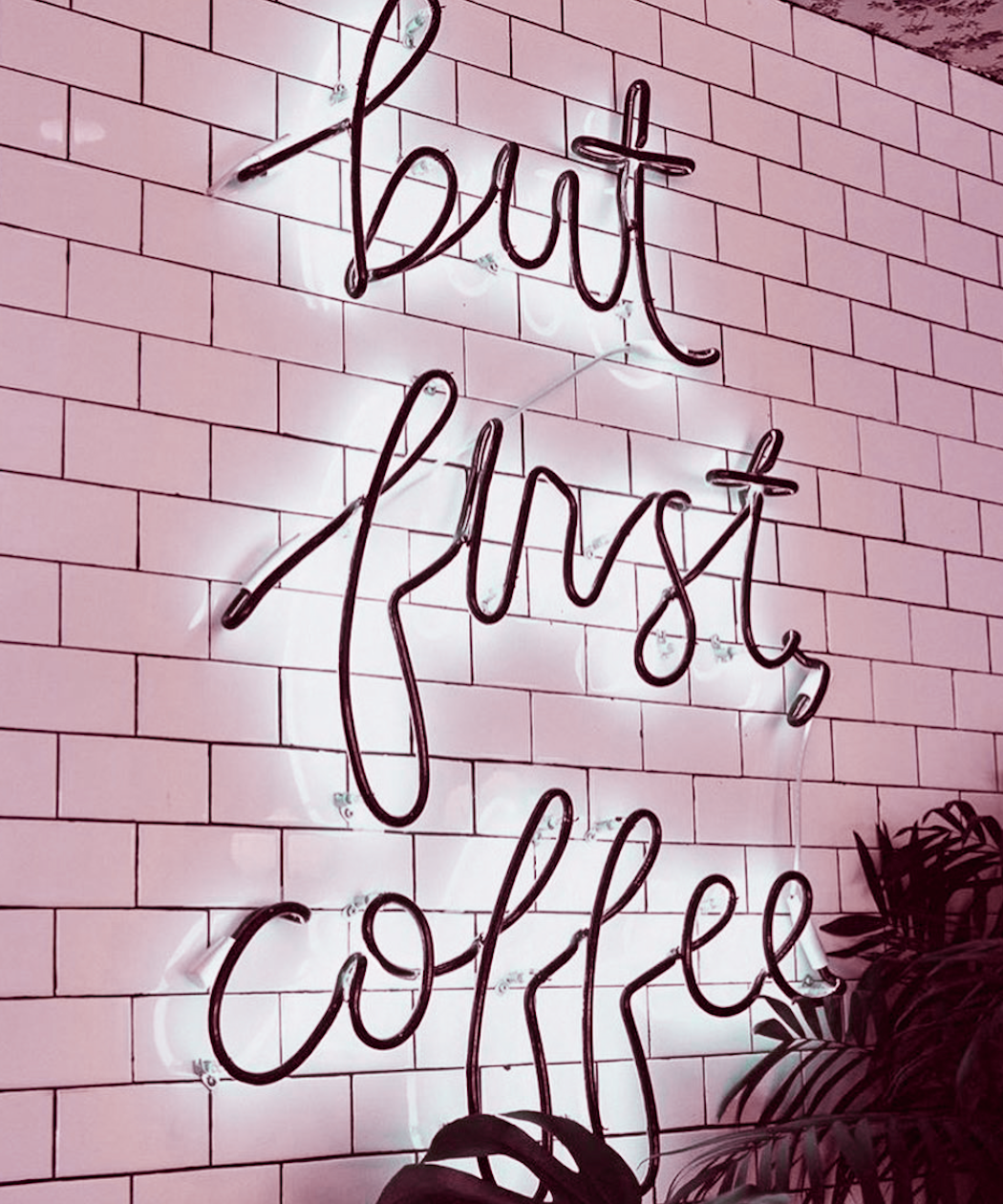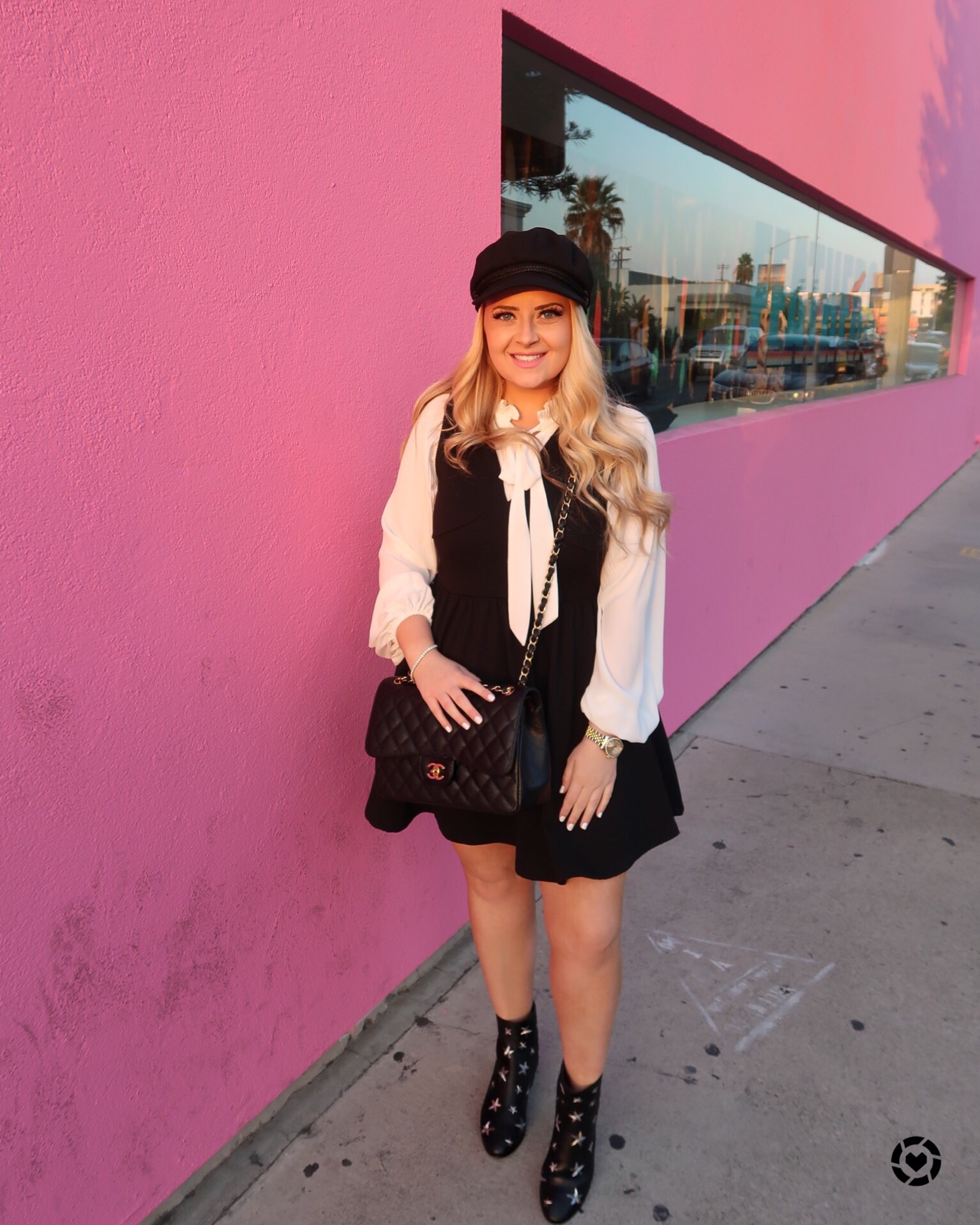 I am definitely channeling Blair Waldorf in today's post! 🙂 This outfit is from a couple of days ago when I attempted to pay a visit to Carrera Cafe (which is frequently featured on my Instagram, so make sure to follow along!). My friend, Alison, and I set out to get some of LA's most Instagram-worthy lattes but were suuuuper sad when we arrived and the restaurant had already closed for the evening…whoops! Surely we can't be the only ones looking for a pick-me-up at 6pm, right? Haha, anyways, we will make sure to Google the hours the next time that we are feeling spontaneous and desperately searching for a latte (lol).
I loved this outfit that I put together so much that we took some photos of it by the infamous "pink wall" on Melrose! This hat is hands down my new favorite for fall because it can be dressed up or down. In all honesty, I pulled this outfit from the *way* back of my closet because it finally fits again. Make sure to read my lengthy caption on this pic for more details on my fitness journey and the recent goal I achieved. I REALLY REALLY appreciate all of the positive vibes that were left in the comments section on that particular Instagram post. There truly are more kind + supportive people out there on the internet than we think. Anyways, I just wanted to end this post by saying how much I appreciate the positivity. 🙂
Be sure to follow me on the @liketoknow.it app so you can easily shop my looks/makeup!