I recently came across a couple of amazing dupes for higher-end products, so I thought I'd share them!  My favorite "look for less" is the $95 red flats from Nordstrom that I originally saw on one of my favorite blogs (The Sweetest Thing).  I love that they are a similar style, but not an exact copy.  Plus, they're even more gorgeous in person!
I also recently found a bag that is really similar to the white Tory Burch York Tote (below).  Not only is it a less expensive option, but it's a better option for ladies who are using their tote for school or always on the go.  I figure that you'll be less afraid to actually use the tote since it's much less of an investment (I know I'd most likely scuff up the white leather of the Tory Burch option after a couple wears, so trying the look for less is definitely a better idea in my opinion!).
Check out my picks below and let me know about the fun summer trends you're trying for less.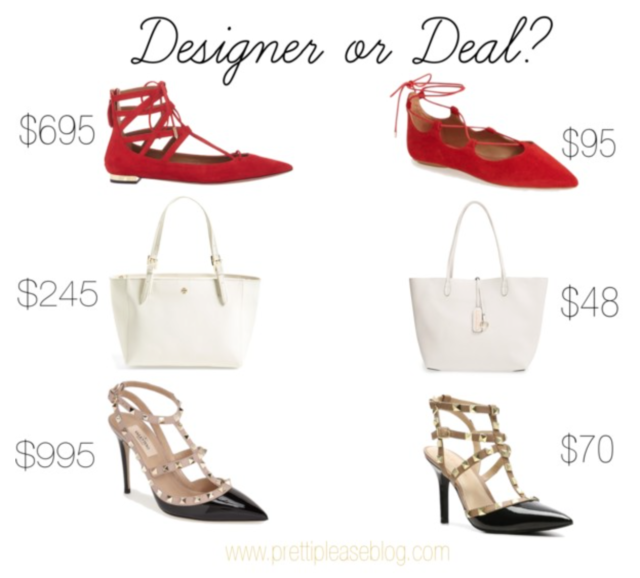 REAL || heels|| tote || lace up flats (also available in pink/blue)
STEAL || heels || tote || lace up flats