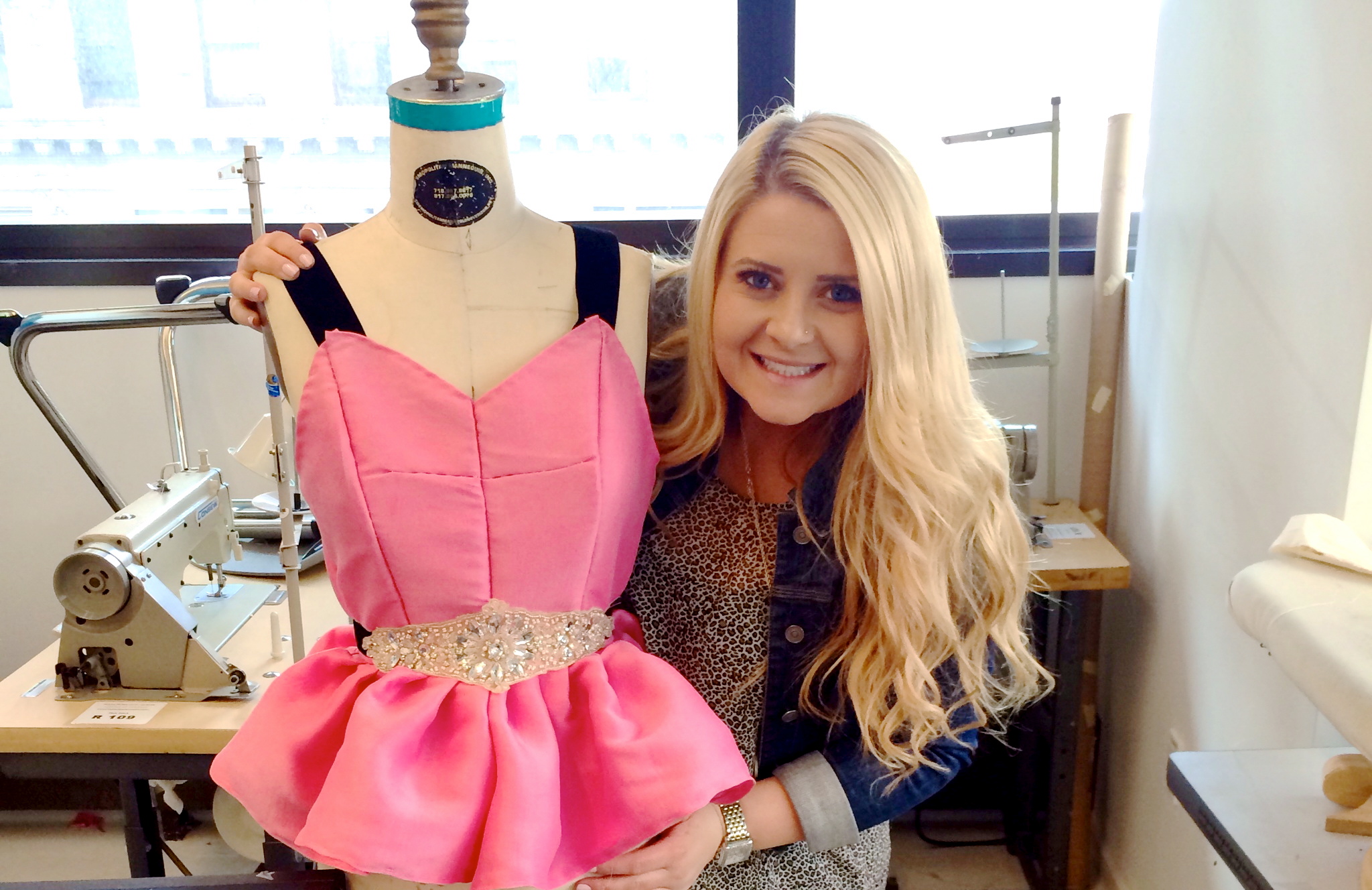 I am so excited to finally share the work I created during Parsons' Summer Intensive Studies Program!  Now that I am back home in Southern California, I have a LOT more free time…which means that I have more time to devote to blogging!  I've spent the past few days unpacking, preparing for my internship, and relaxing.  It feels great to relax after the month I spent on-the-go in New York!  When I returned home a few days ago, I was eager to share my project from Parsons with my friends and family.  And now, I get to share my project with all of you!
Long story short, the theme of my particular fashion design class was "New York + Light" and we were invited to breathe life into a collection inspired by New York and light.  My collection was inspired by the energy that flowers bring to the city, which is why the clothing is very feminine with a floral-themed "color story."  Make sure to read my previous post about Parsons in order to see my creative process from start to finish!
You will see that pink top I created (pictured below!) underwent quite a few design changes as the program went on.  Overall, I am extremely happy with the final product – it became more and more unique as I took risks with designs and gained more confidence in my sewing skills!
And here are some more shots of my friends and I exploring the city!
I had a great time at Parsons and enjoyed sharing my experience with you all.  I learned so many valuable skills and met so many wonderful people – it was truly the experience of a lifetime!  Thanks for reading, Pretties!