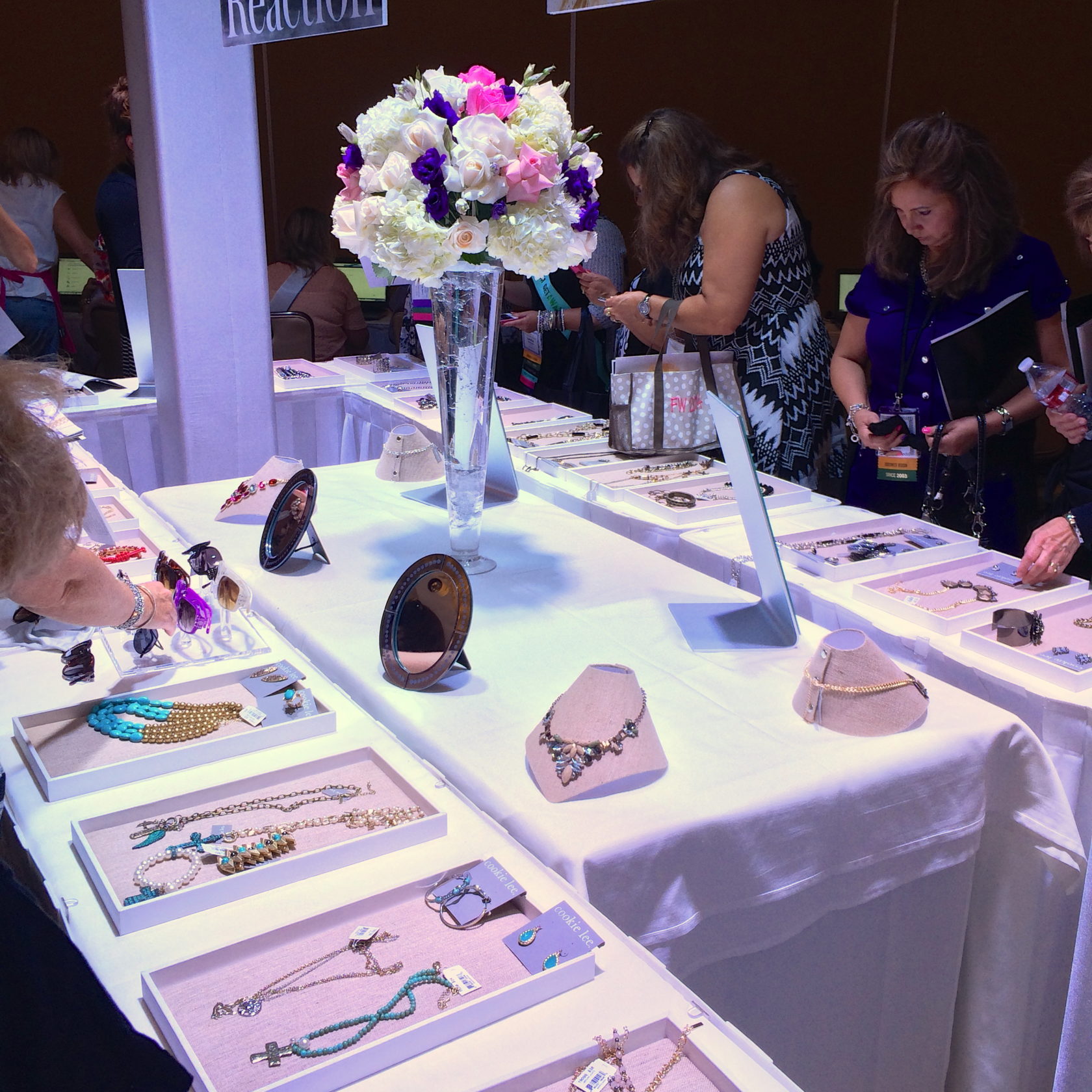 I decided to share this fun "Throwback Thursday" style post with my readers after a few gals asked where I found the amazing necklace I'm wearing in my blog's Bio picture. I know a lot of you were pleasantly surprised when you discovered that it was from Cookie Lee's Fall/Winter Line (and only $48!).
I've had such an amazing experience with Cookie Lee and am so excited to share a little bit about the time I have spent as an intern in their corporate office. My absolute favorite part of my internship was attending their Fashion Week 2014 event at Hotel Irvine in Orange County. I learned SO much about the direct selling industry at this event! I enjoyed taking photos, learning from guest speakers, browsing all of Cookie Lee's fabulous new jewelry, and networking with the other fashionable & business-minded women in attendance. The highlight of the event for me was hearing from the award-winning keynote speaker and network marketing expert Rita Davenport! I also loved seeing the consultants get fired up about the new look and feel of the company, including the Fall/Winter 2014 catalogue that I had helped work on.
To get a taste of the new direction that Cookie Lee is heading in, take a look at my photos below from Fashion Week 2014! The event had a super cute candy bar and gorgeous floral arrangements to compliment the accessory displays.  I also want to invite you to visit their new & improved website where you can browse & shop the latest Cookie Lee jewelry pieces, scarves, and sunglasses!
I hope you enjoyed this peek into my amazing experience at Cookie Lee Fashion Week! 🙂
Also, don't forget to enter to win my "AS GOOD AS GOLD" giveaway by clicking HERE.