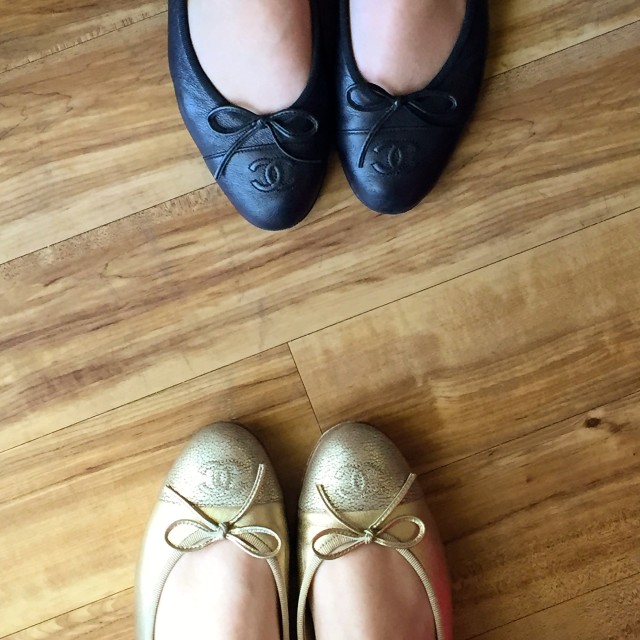 As promised in my last post, I am sharing the details of my "staycation" – AKA the week I spent as a wannabe tour guide! I had so much fun rediscovering my two homes (Los Angeles + Orange County) with my best friend, Alex, who was visiting from Mississippi.  Alex had never visited the West Coast before, so I made an ambitious list of activities for her weeklong visit. I really wanted to give her the full LA experience and we covered SO much ground in just a few days!
We went to places all over Los Angeles and Orange County, including "super LA" dining spots such as The Ivy, Perch, Bottega Louie, and The Polo Lounge at the Beverly Hills Hotel. We went to the Santa Monica Pier, the 3rd Street Promenade, Rodeo Drive, The Grove, Fashion Island, and peeked into a ton of shops on Melrose and Robertson Blvd.  As you can probably tell – it was a busy week!  We knocked out a ton of historical LA/Hollywood locations while on a bus tour of Hollywood, which was really helpful since the days were packed enough already.
We spent one day Orange County, where we met up with my lifelong friend, Shayna.  We walked around Balboa Island and then visited The Pelican Hill Resort & Spa for a yummy dinner at the Coliseum Pool & Grill restaurant.  Overall, I think my favorite part was showing Alex around my college campus at USC! I showed Alex the buildings I had classes in, explained who the heck Tommy Trojan was, and even pointed out the huge statue of Traveler 🙂  (Alex could probably tell that I am already sad that my time at USC is only months from being over! But that's a long sappy post for another day…haha).  As I mentioned in my last post, Alex and I received our acceptance emails from Teen Vogue Fashion University on her last day in California.  That was a fantastic way to end the week! We left off saying "I'll see you in March!" instead of goodbye!
I had a ton of fun being Alex's tour guide for the week.  I've realized that seeing my everyday surroundings from someone else's point of view really deepened my appreciation for the places & spaces that I sometimes take for granted.  I hope you all enjoy taking a peek at our weeklong adventure in Southern California!  Enjoy!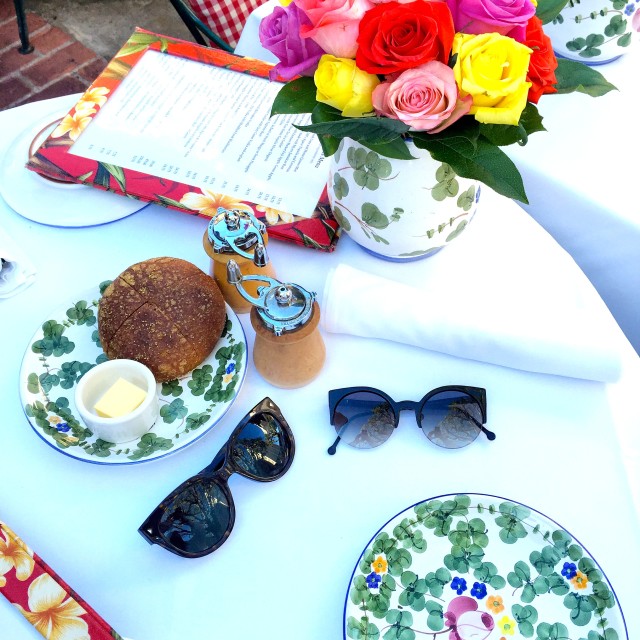 The Ivy, Beverly Hills

The Santa Monica Pier

Benihana, Santa Monica. Julian picked this place – we had a great time!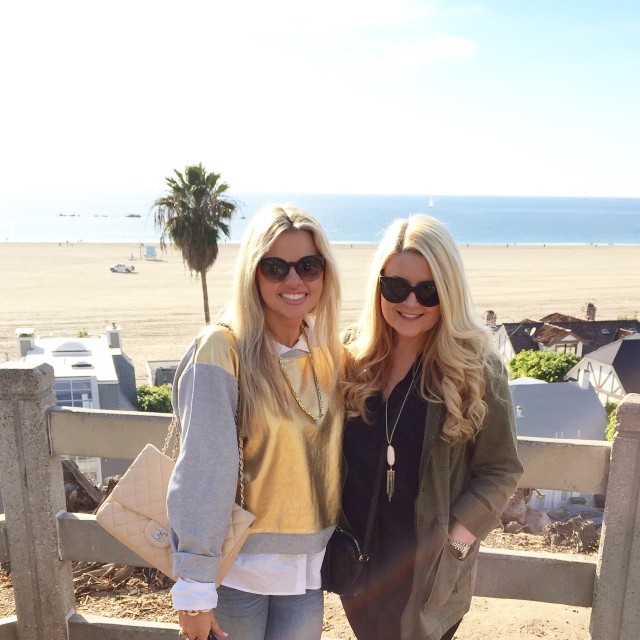 The Santa Monica Pier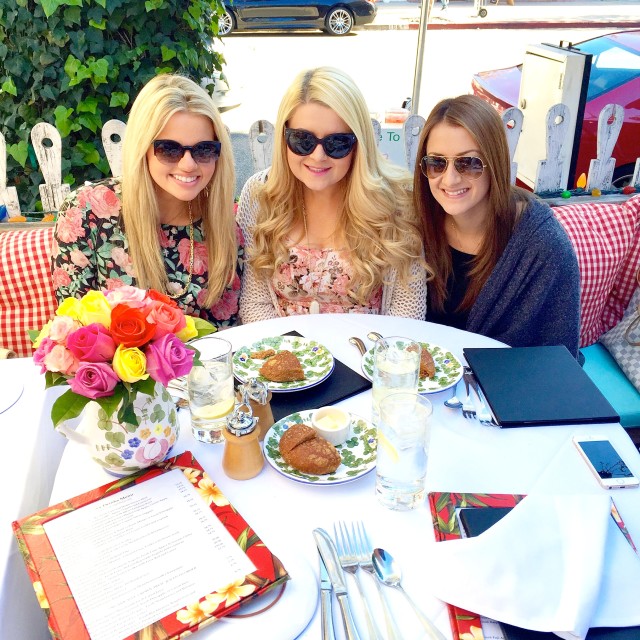 Lunch at The Ivy, Beverly Hills.  My friend Maegan from USC joined us!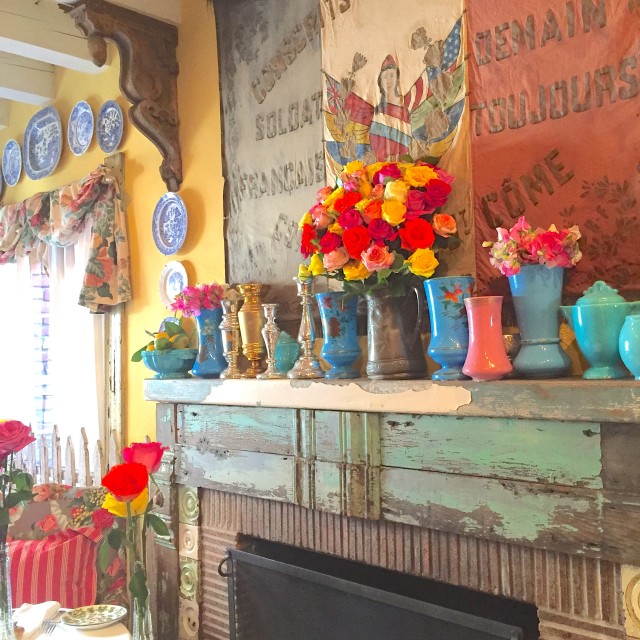 The Ivy, Beverly Hills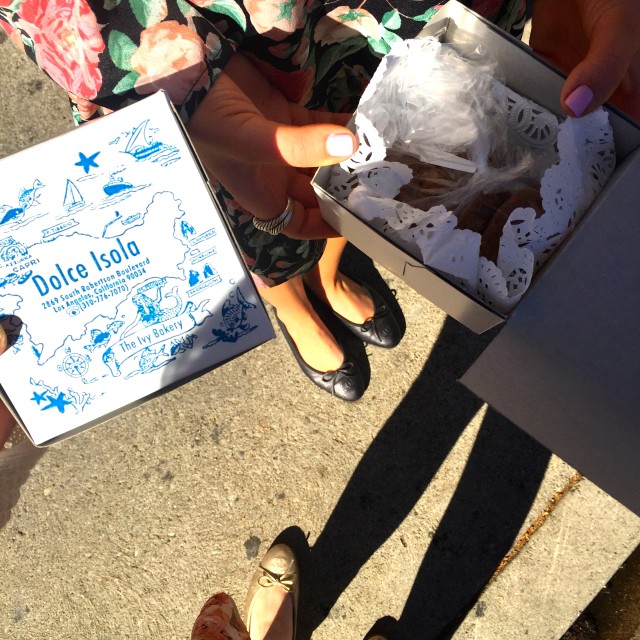 Shopping on Melrose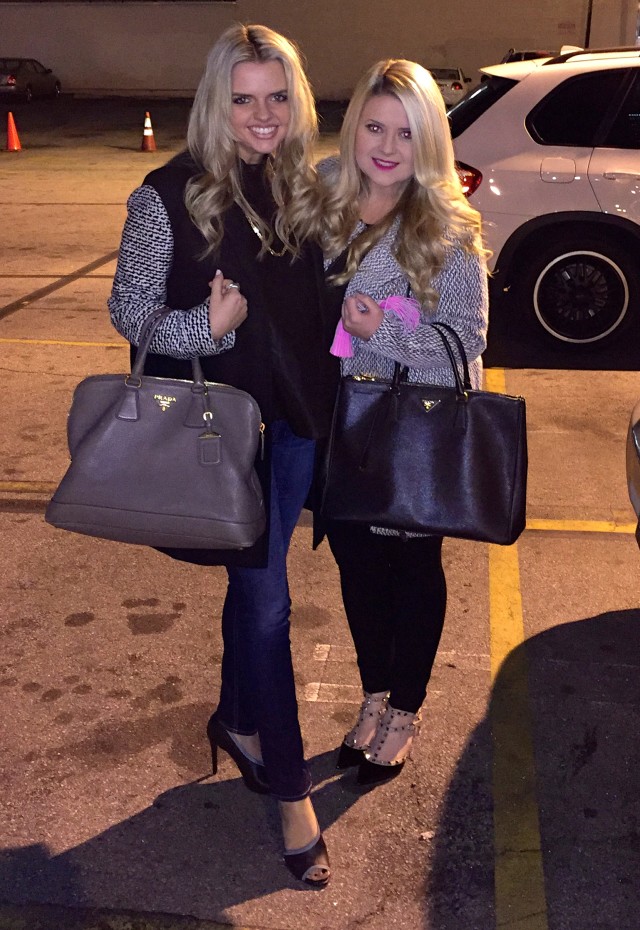 Heading of to Perch, in Downtown LA.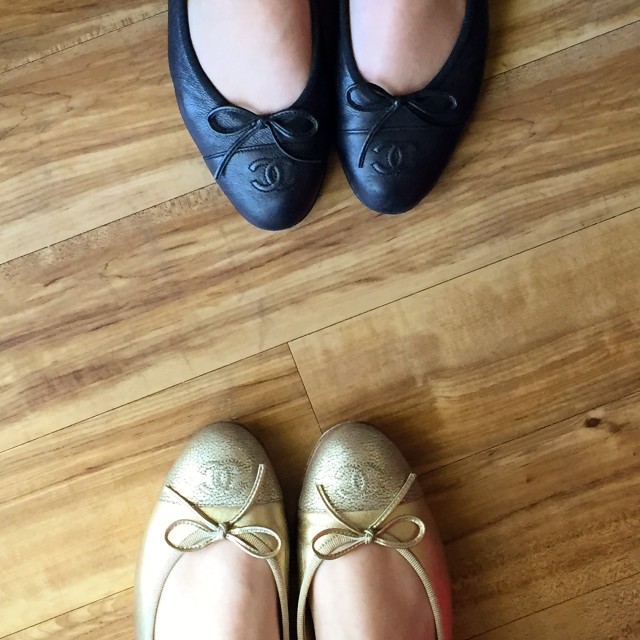 #Twinning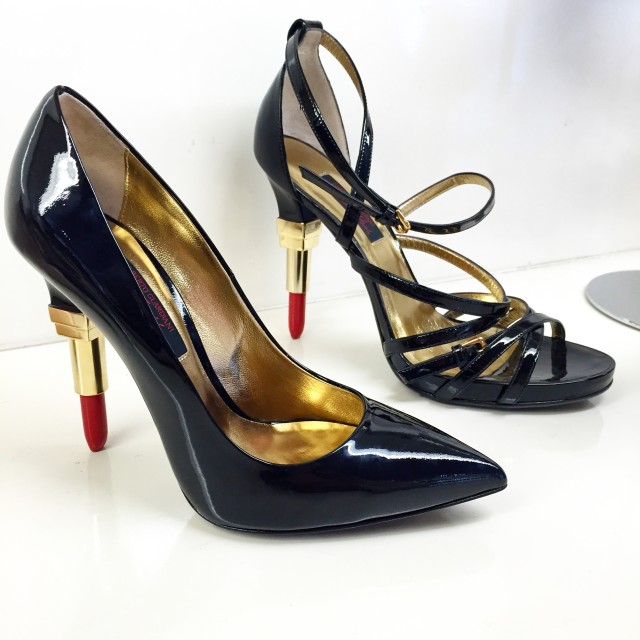 Spotted these beauties at Fred Segal while shopping on Melrose!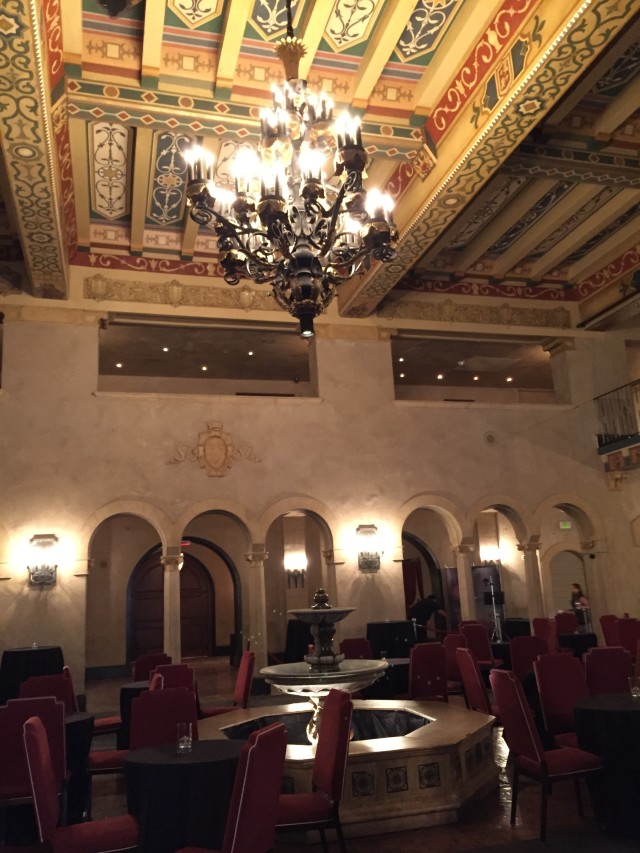 A quick stop at The Roosevelt Hotel while on our Hollywood Legends tour.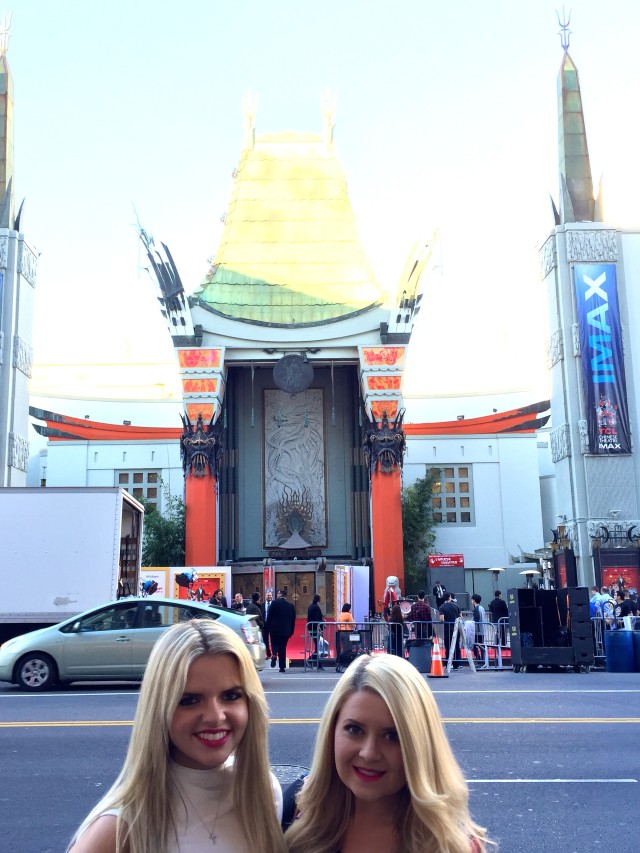 A quick stop at The Chinese  while on our Hollywood Legends tour.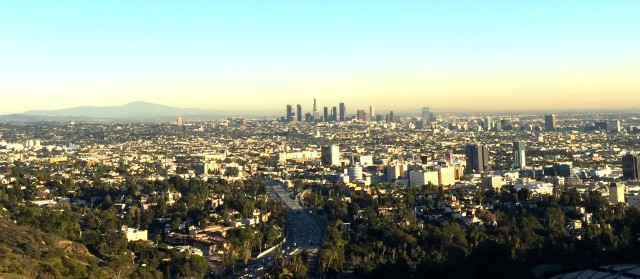 We had a great view of Los Angeles from this wonderful viewpoint while on our Hollywood tour!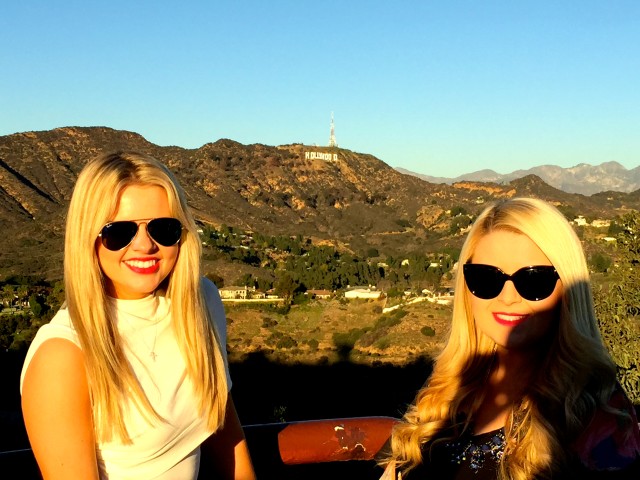 Being super touristy with the Hollywood sign! We really loved going on this Hollywood tour!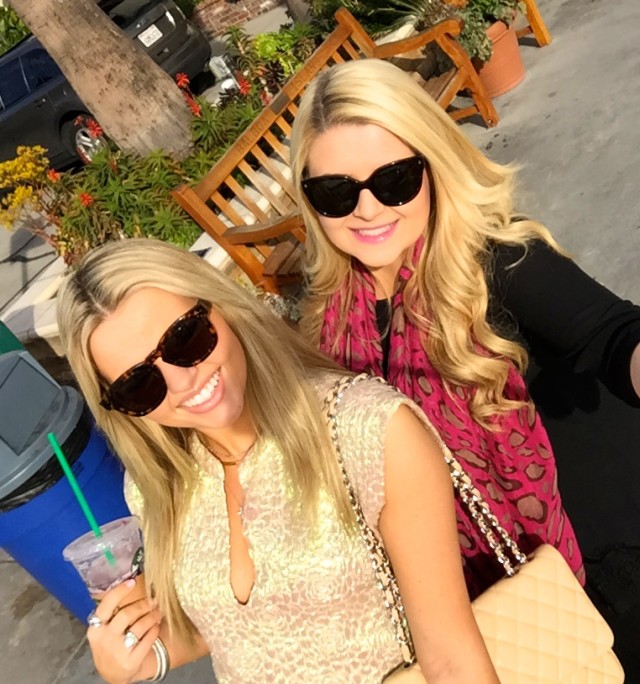 Balboa Island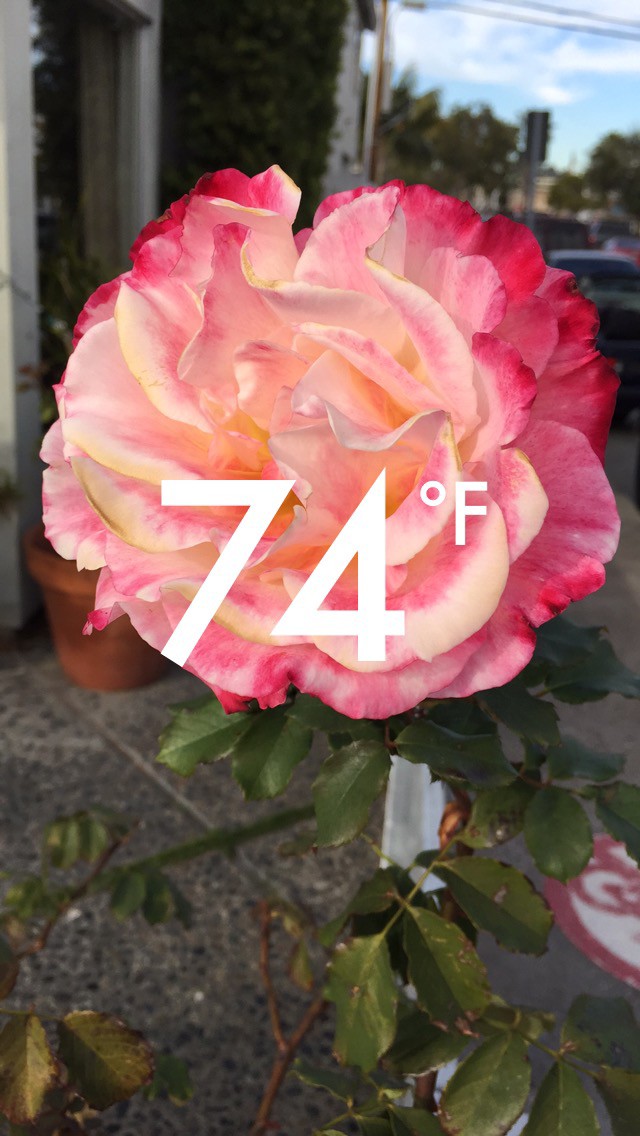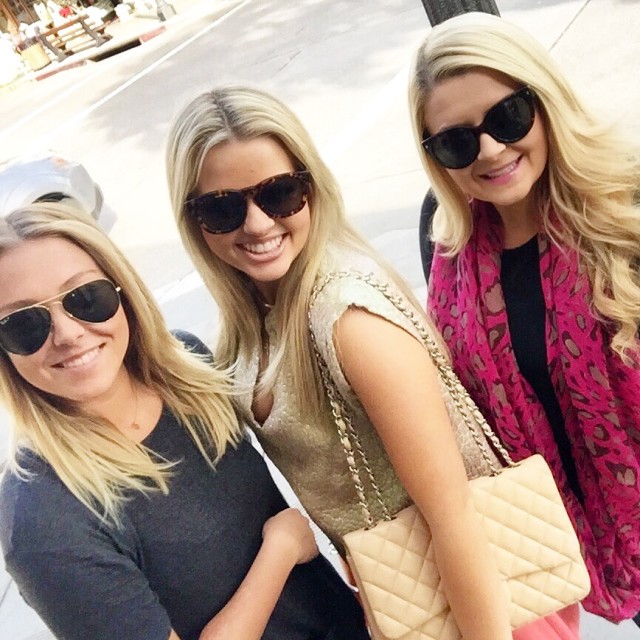 Balboa Island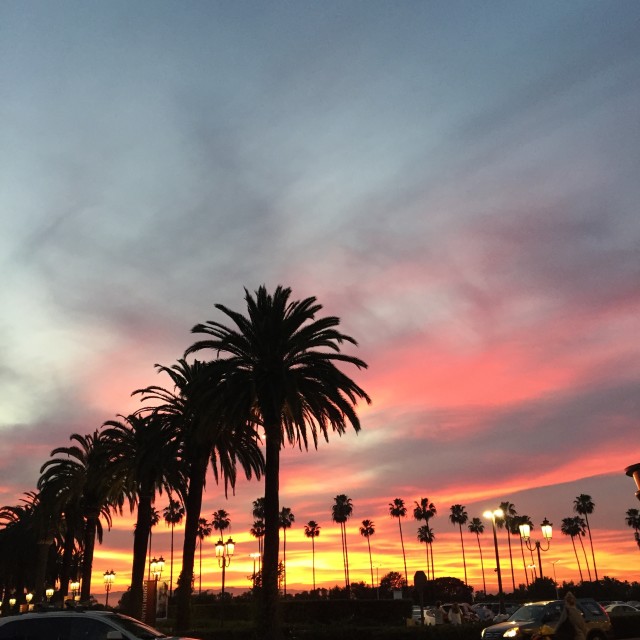 A beautiful sunset outside of Fashion Island!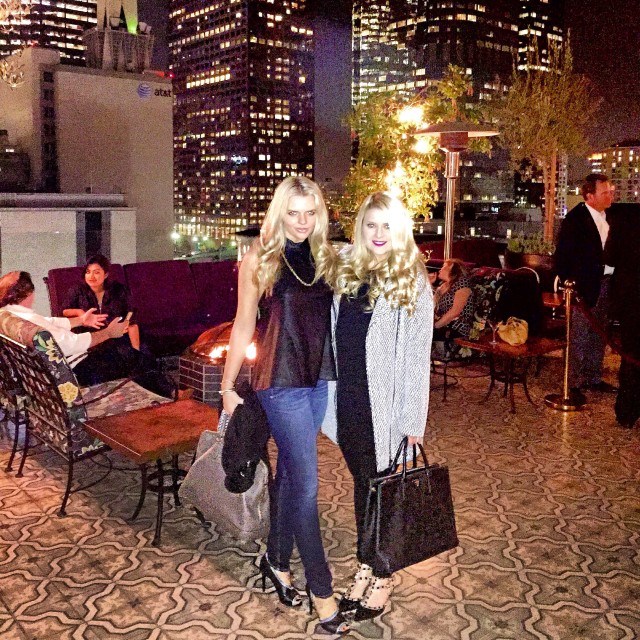 Dinner at Perch in Downtown.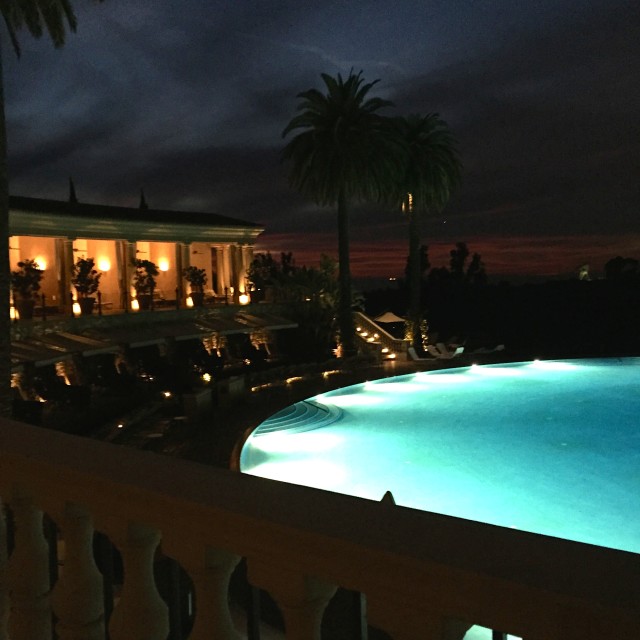 The pool at The Pelican Hill Resort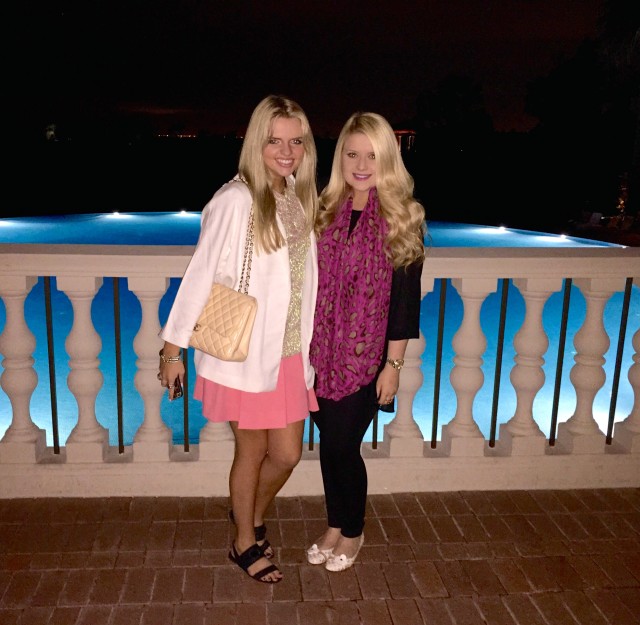 Dinner at The Pelican Hill Resort.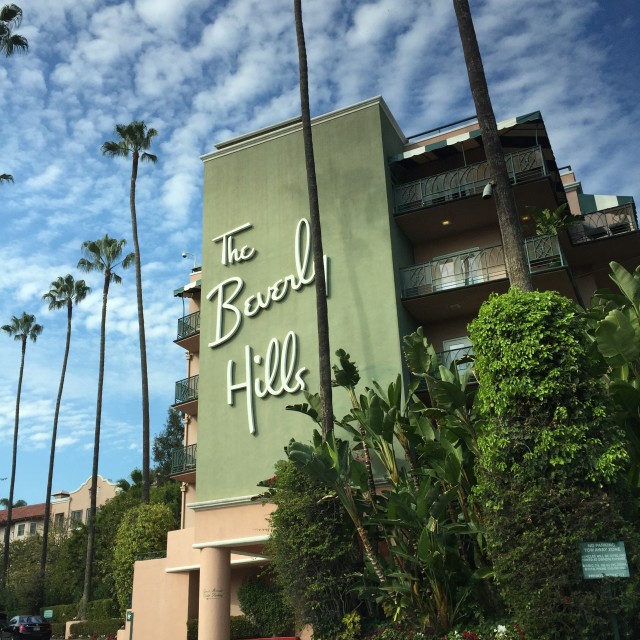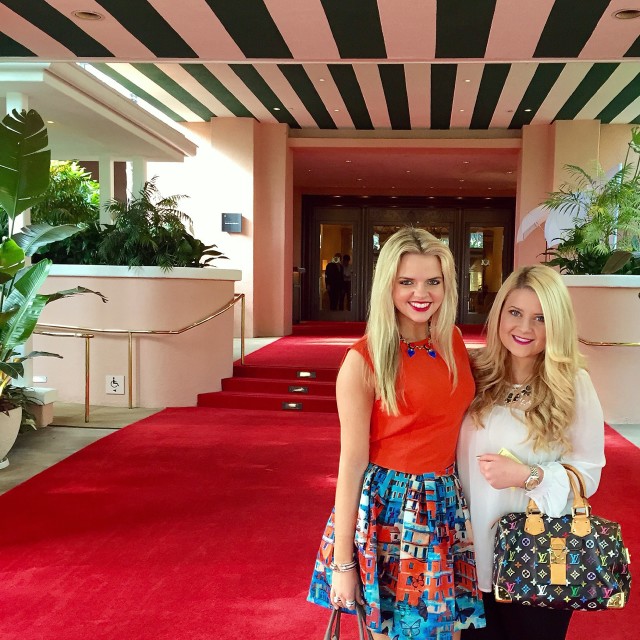 Walking the red carpet at The Beverly Hills Hotel!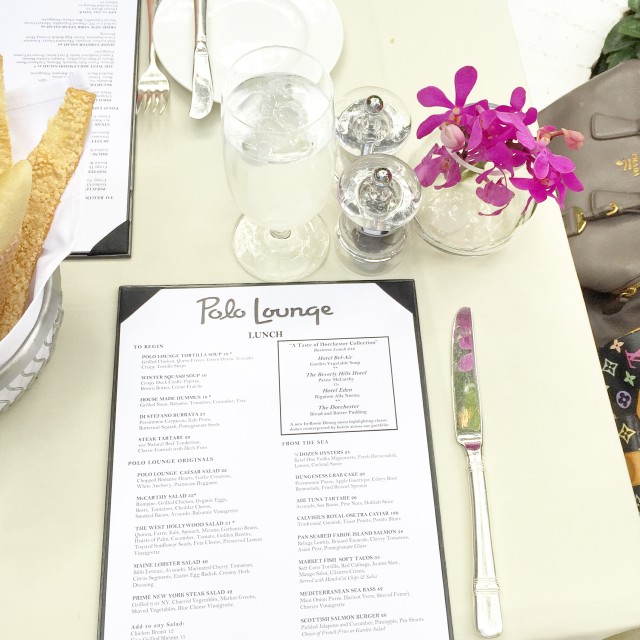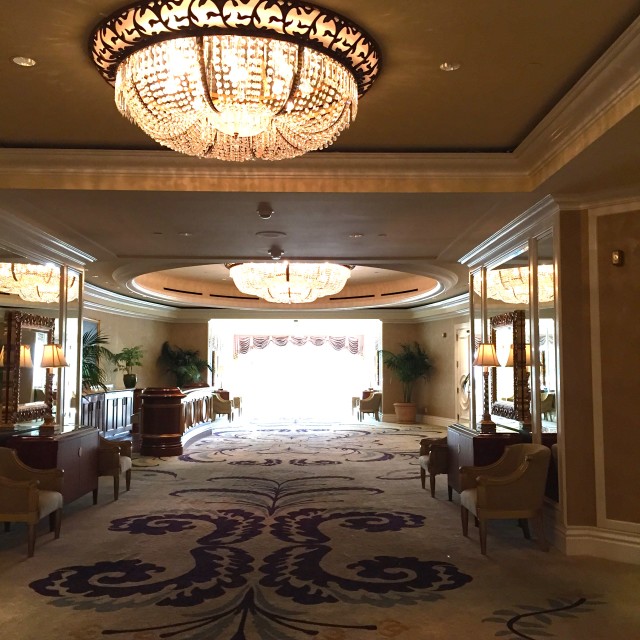 Inside of the Beverly Hills Hotel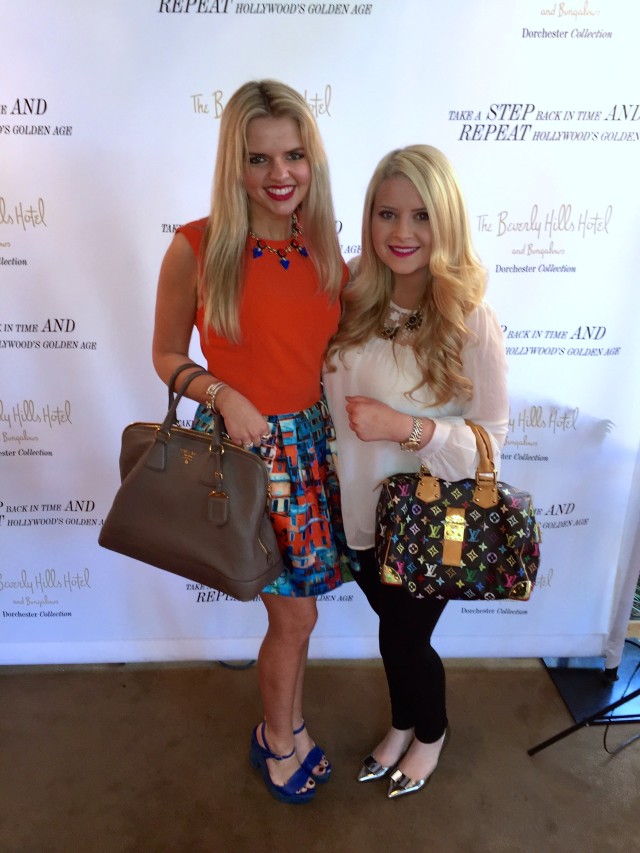 Having a "star moment" outside of the Beverly Hills Hotel!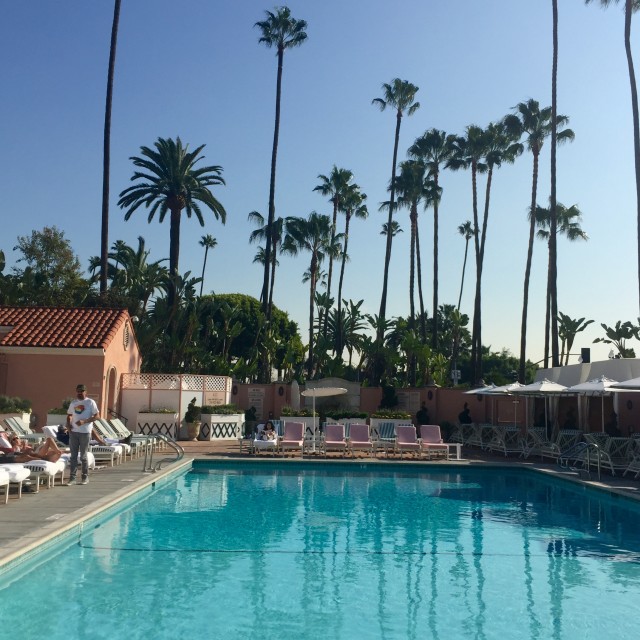 The beautiful pool area at The Beverly Hills Hotel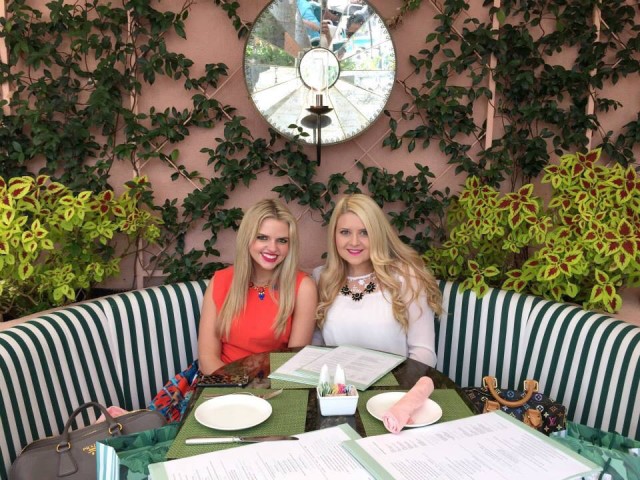 Ok, so we even stopped by the pool restaurant for iced coffees after lunch at the Polo Lounge! Clearly, we couldn't get enough of the Beverly Hills hotel 🙂
Feel free to leave your favorite Los Angeles/Orange County locations in this post's comments! I'd love to stop by anywhere that we might have missed out on. Thanks for stopping by!