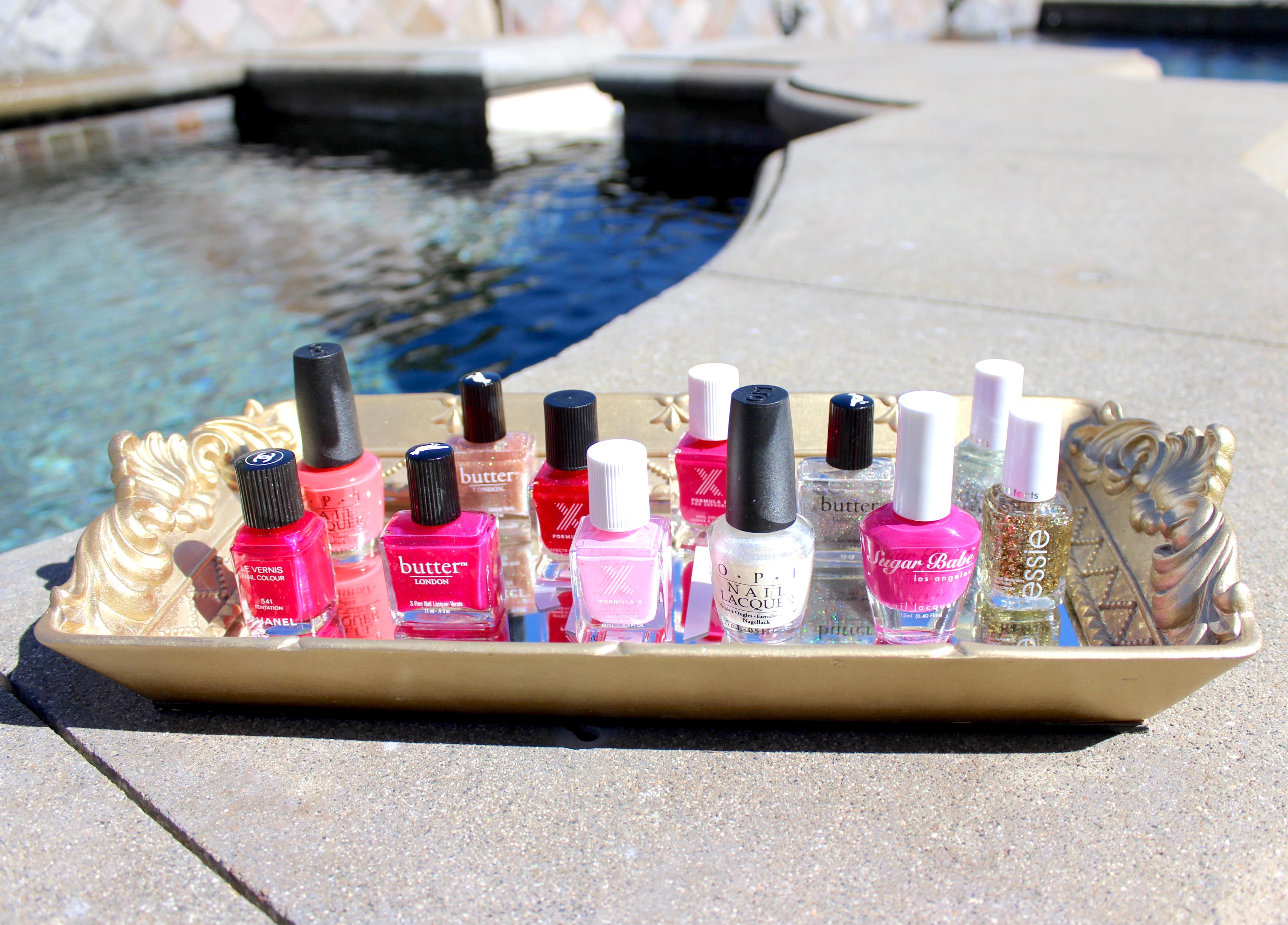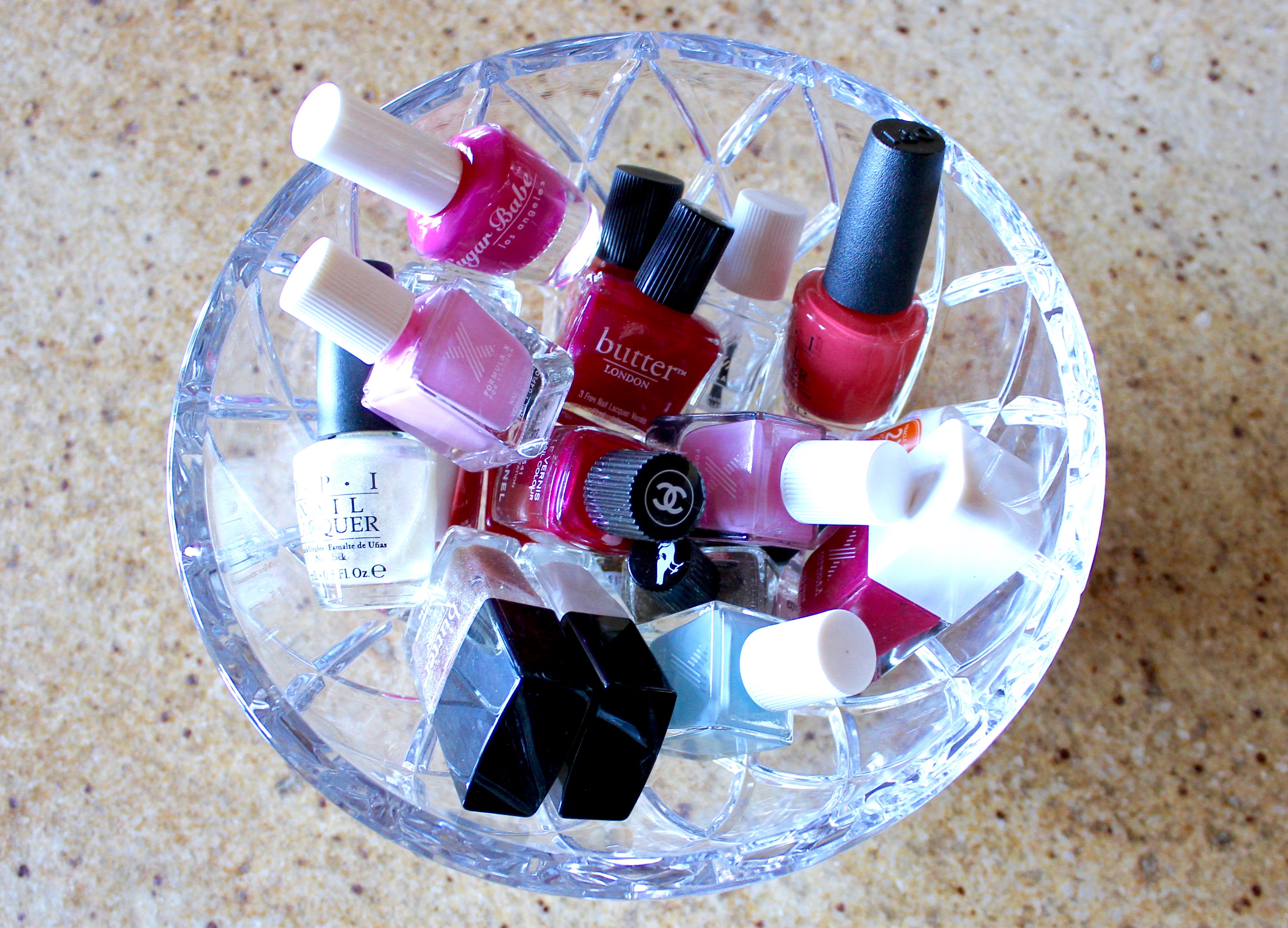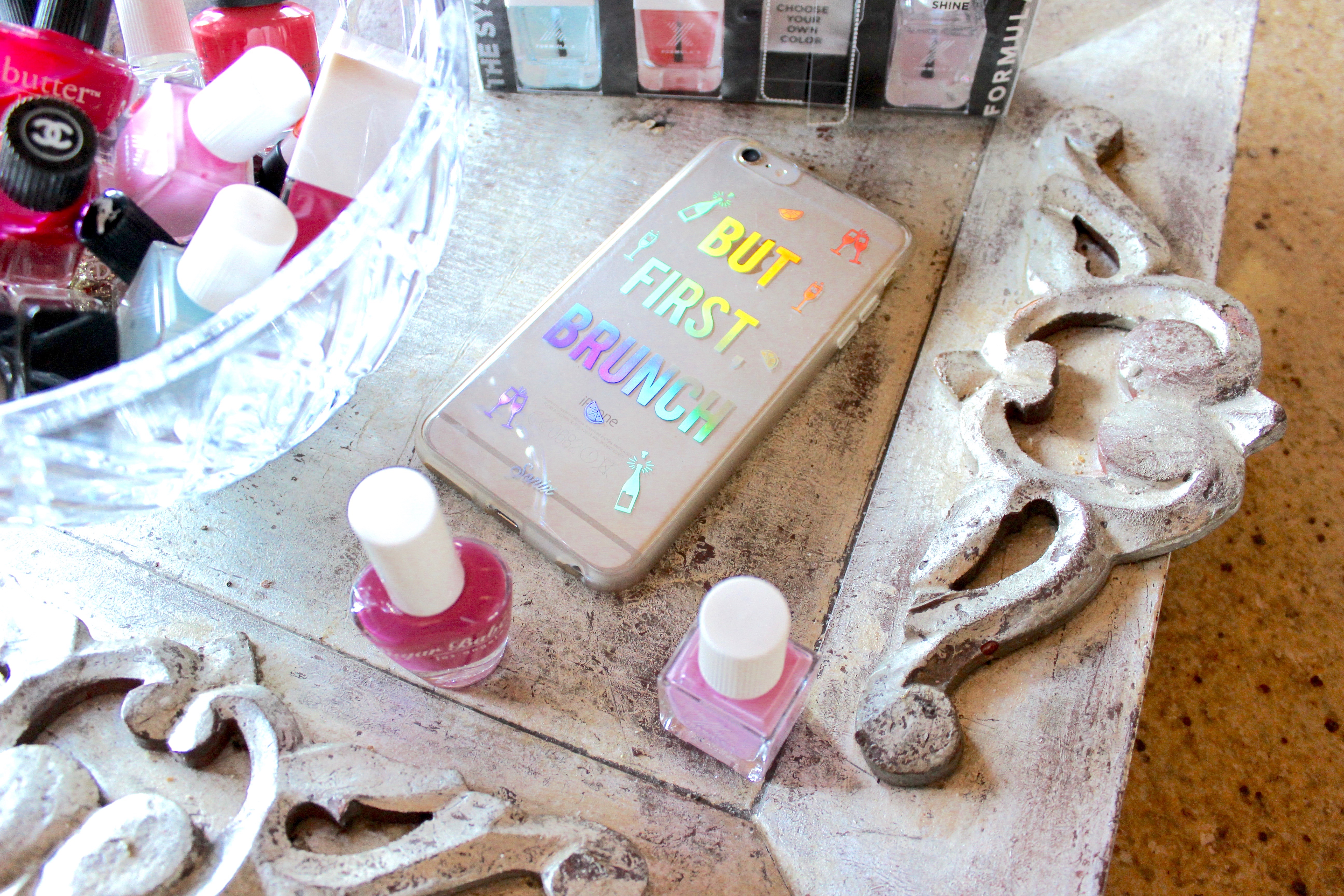 ( side note: how fun is this iPhone case?!)
I recently gave up acrylic nails / gel nails and began researching safer nail products. It is commonly known that acrylic nails damage your natural nails and that the application process gives off some pretty strong odors, so giving up acrylic nails was pretty much a no-brainer for me.
I'll be the first to admit that gel nails look amazing and last for weeks if you take care of them, but the curing method can be problematic (depending on where the gel polish service is performed). Some salons use a LED light system to cure their gel polishes, which is relatively safe, but some salons choose to use harmful UV light systems. These UV light systems expose gel-lovers to harmful UV waves, which enter your skin and mutate the DNA – just like the sun or a tanning bed would! Long story short, I have decided to stop getting gel polish because I don't always visit the same nail salon and I sometimes have a hard time figuring out which type of light the nail technician is using (the curing machines all look very similar in shape + I try not to study/stare at the color of the light too hard because that is also dangerous to do!).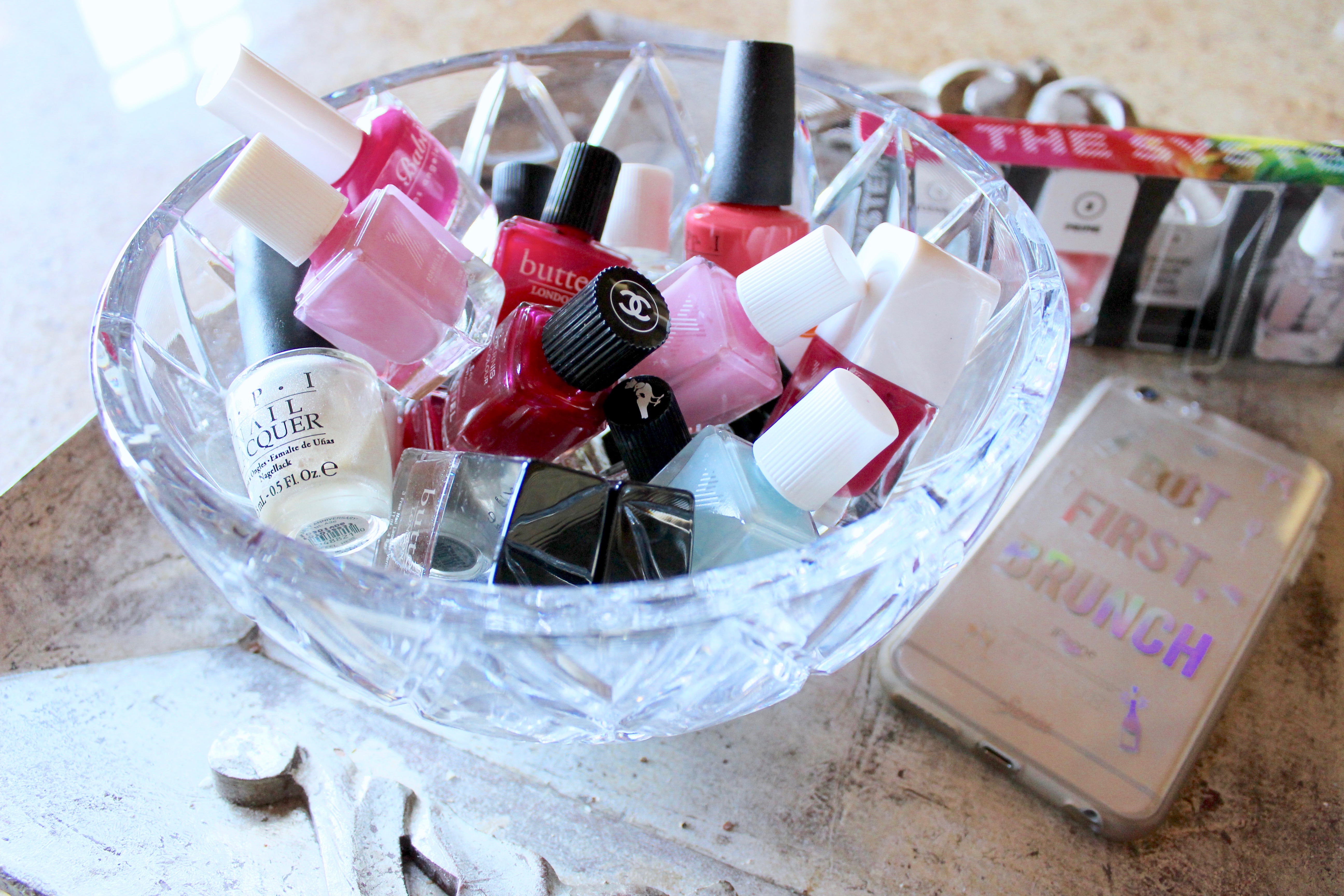 Once I started using "regular" nail polish in lieu of acrylic nails and gels, I noticed that not all polishes are created equal. I did some research online and my search turned up an entire list of toxic, harmful chemicals that are in our nail products. My mom, my sister, and I have come up with a list of tried-and-true nail polish brands that are 3-free or 5-free (meaning that they are free of the "Big Three / Big 5" toxic chemicals found in nail polishes). This best part is – all of my recommended nail polish brands look amazing, dry super fast, and actually last!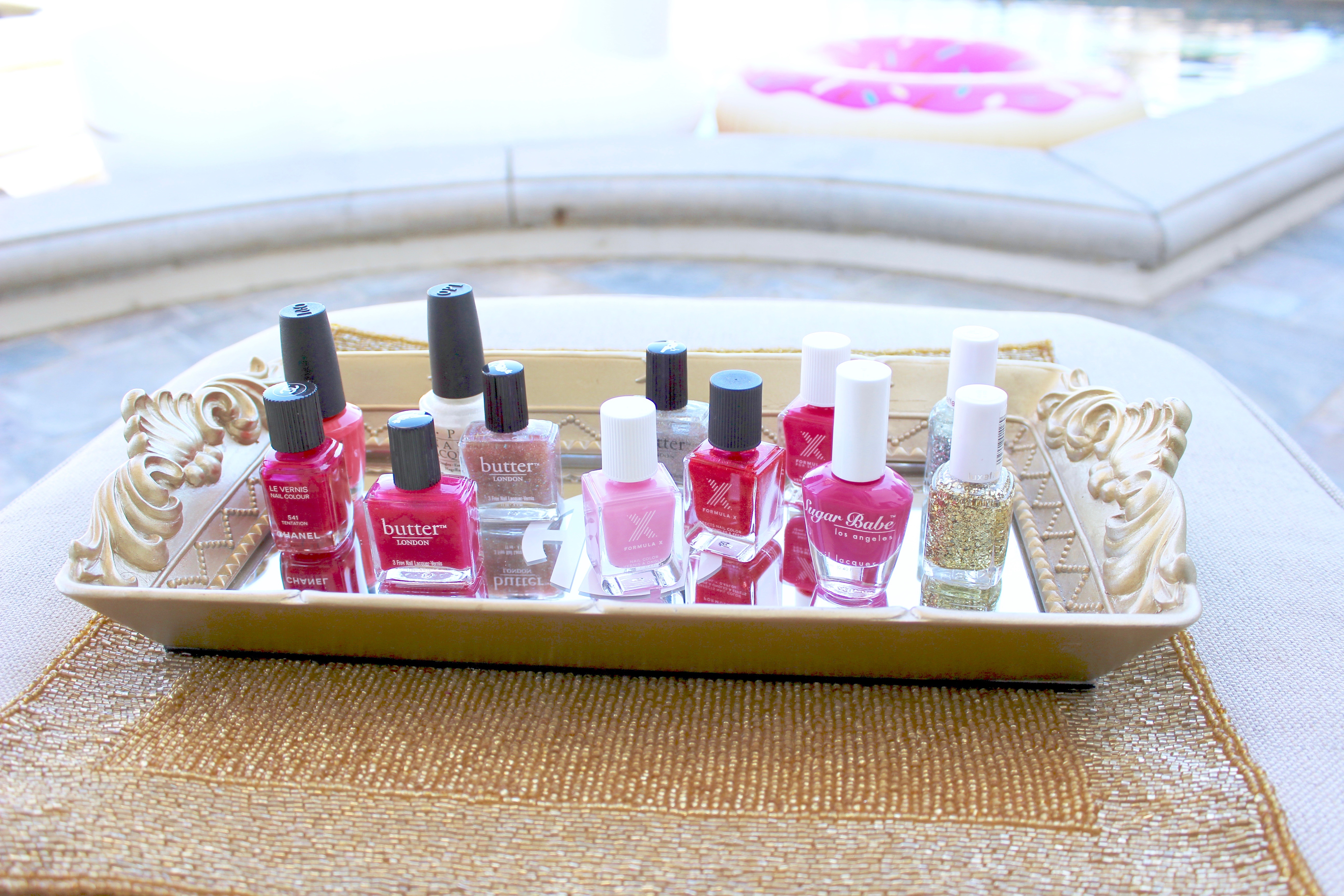 Check out my favorite picks for the best 3-free and 5-free polishes below:
3 Free
These brands are free of the following 3 harmful chemicals: Dibutyl phthalate or DBP, toluene, and formaldehyde.
5 Free
The brands are free of the following 5 harmful chemicals: Free of the "Big Three" listed above + formaldehyde resin and camphor.
Butter LONDON – I first fell in love with Butter polishes when I was a student at USC and would mill around the USC Bookstore with my friends between classes. This brand of polish has an incredibly smooth application and doesn't chip, making it a winning brand in my book!
Chanel – Chanel polishes come in many unique colors. I really enjoy using their rich jewel tones in the fall!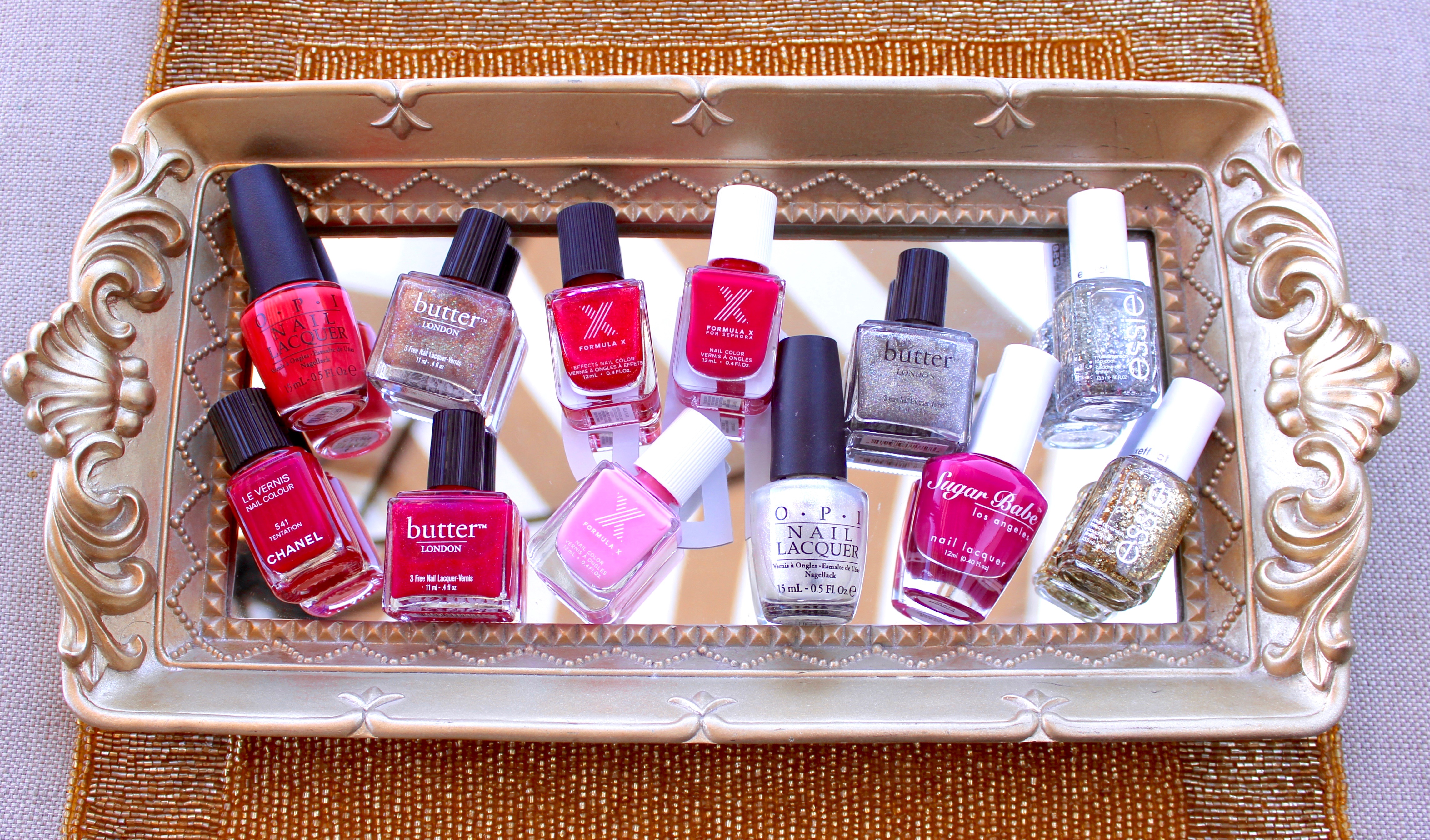 I hope you enjoyed reading about my recommended brands for 3-free & 5-free nail polishes! I would love to hear your nail polish recommendations in the comments 🙂