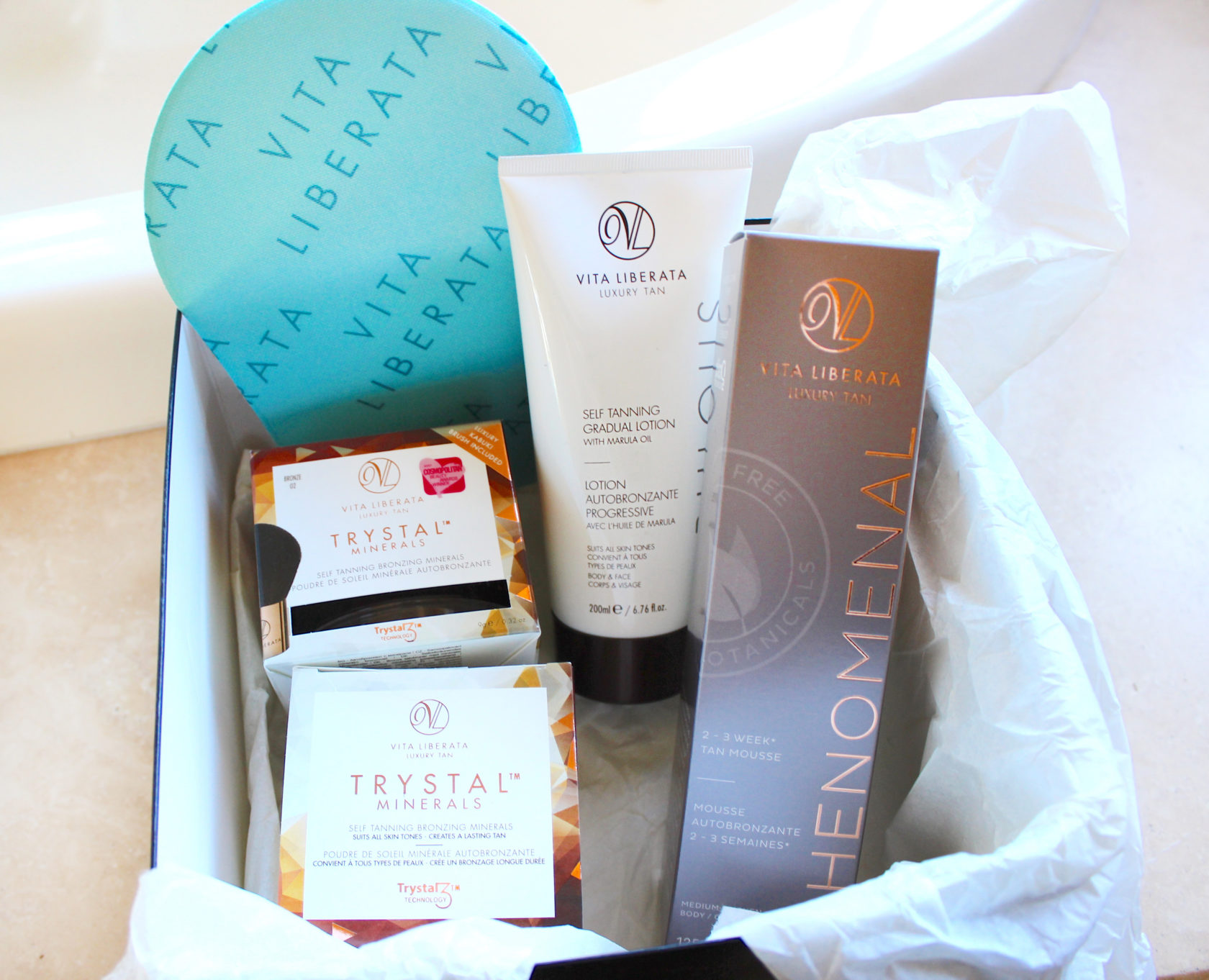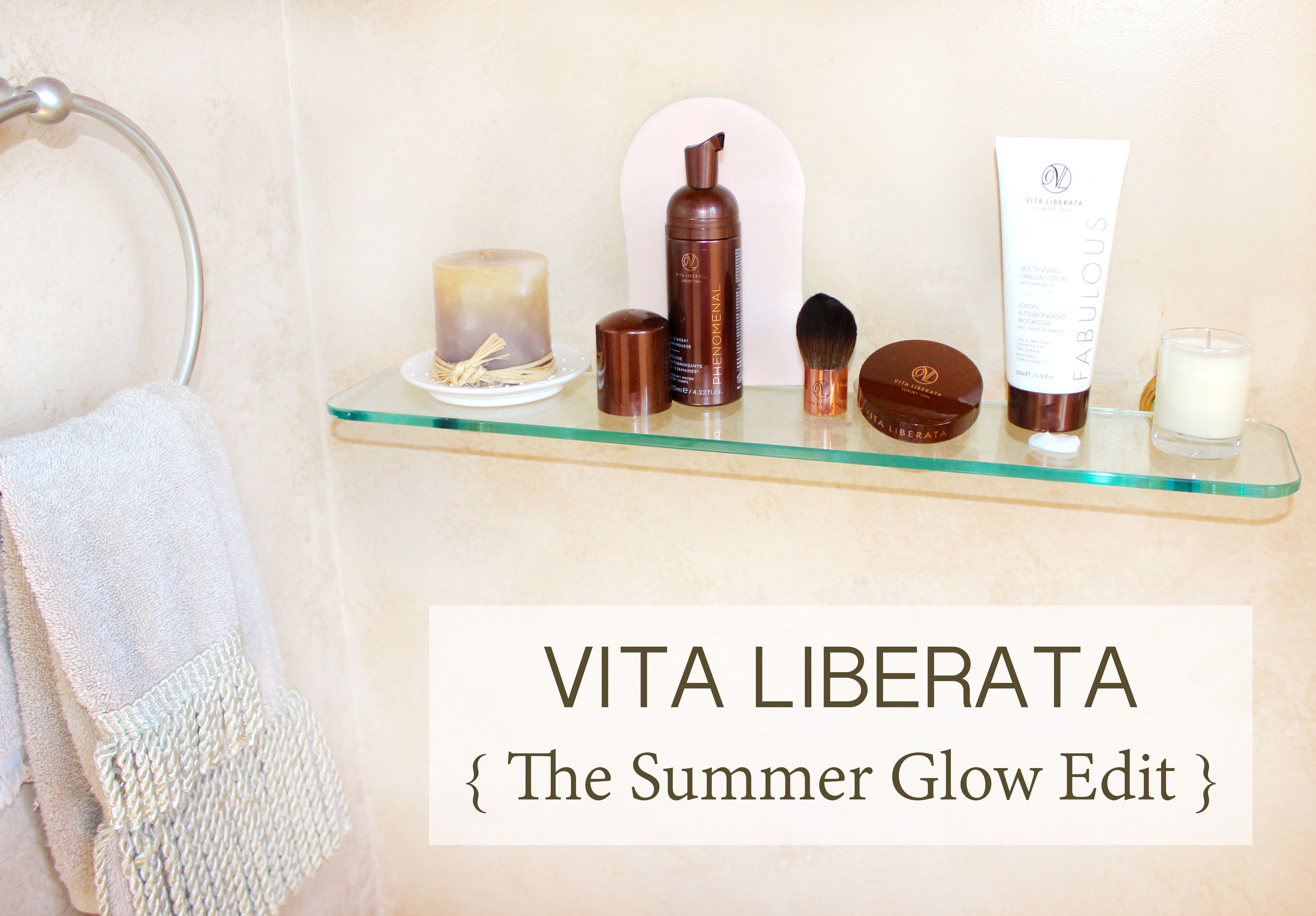 If you've visited the self-tanning section at Sephora or Ulta, you're probably familiar with  luxury tanning brand, Vita Liberata! I've talked about this brand's amazing line of self tanning products on my Instagram before, but I thought I would do a more in-depth review of a few of their products that I know and love. While their products are at a higher price point than your average self-tanning product, who wants average?! When you're purchasing a cosmetic that is being applied to your entire body, it is important to look deeper into the product than the price tag. Vita Liberata's products rank highly in online reviews (and in my heart, hah) for a reason. I'll explain why their products are worth every cent from a quality + health-conscious standpoint below.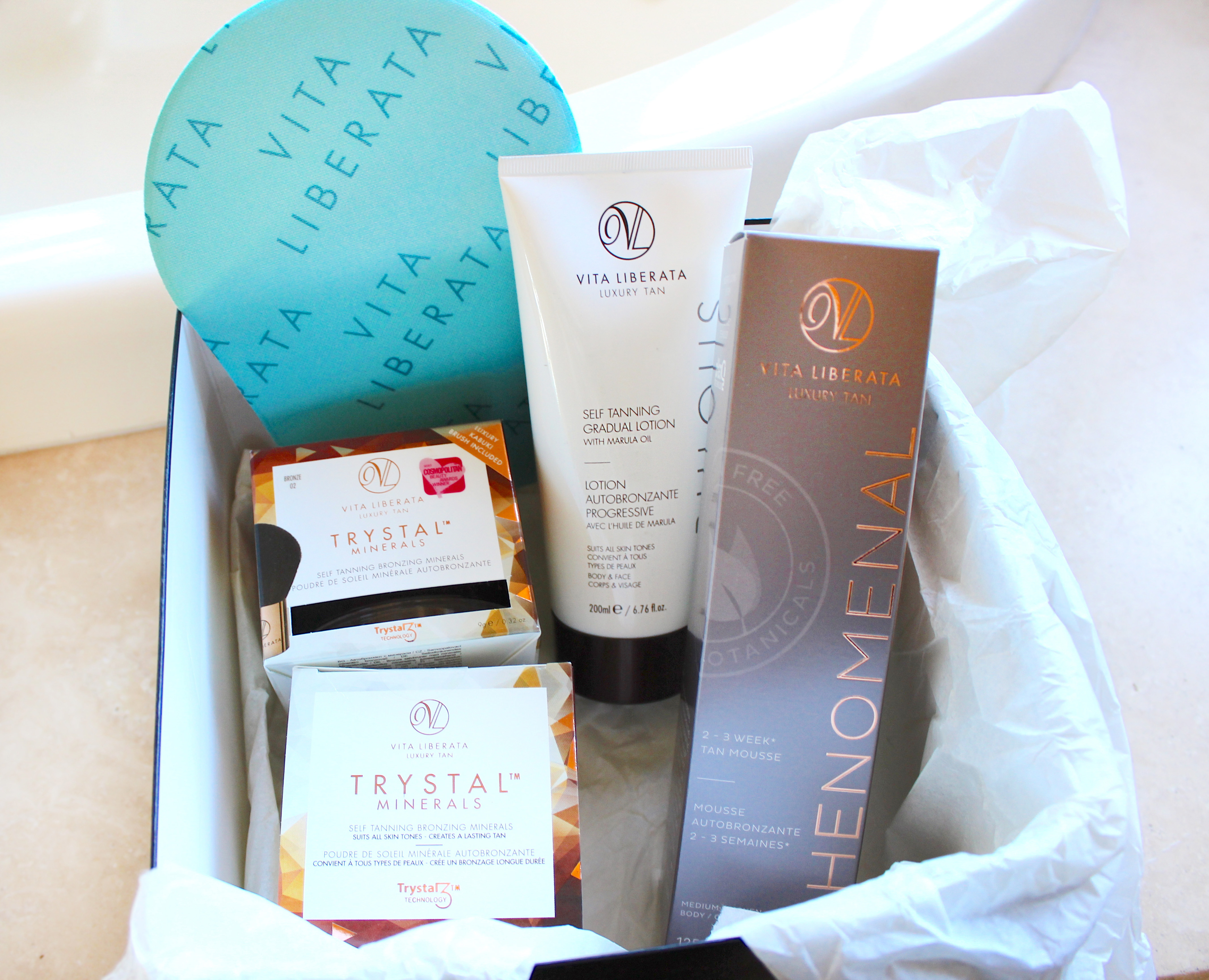 We all know that good ol' suntanning is actually not good for you – at all. So, if you take care of your skin by staying out of the sun's harmful rays and still want a healthy summer glow, you might turn to self-tanning. If you've given up sunbathing and turned to self-tanners, good for you! Avoiding cancerous rays from the sun is a great choice to make for your skin, but did you know that not all self-tanners are free of harmful toxins? Or that some companies test these products on animals and actually dry out your skin? Sunless tanning is certainly better for you than tanning in the sun, but you have to watch out for hidden toxins in your products. Vita Liberata is toxin free, making it one of my go-to beauty products. Just t0 be clear, every self tanner contains DHA (dihydroxyacetone), which is a non-toxic sugar that reacts with the proteins in your skin without actually penetrating your skin. It remains in the top layer of the skin and wears off as the skin cells shed from your body. Basically, DHA is the part of self-tanning that you have to thank for your warm, healthy glow (or it is the part of self-tanning to blame if you end up with straight up Oompa Loompa skin…depending on your level of self-tanning expertise, haha).
Like I mentioned in my 3-Free & 5-Free nail polish post, I've been looking into safer cosmetics lately. Just as all nail polishes are not created equal, not all self tanning products are created equal! With self tanning, people often overlook the long term effects of the products that they're using. You don't need to compromise on product quality or performance when it comes to Vita Liberata! This line is organic botanical infused, odorless, and free of toxins, free of gluten (which is great if that's something you monitor closely in your daily life!), and free of animal cruelty.
The three products that I am talking about today are perfect for women who want a custom-looking, salon quality tan without risking exposure to mystery chemicals, which can happen if you accidentally inhale the tanning spray solution in self-tanning chambers or the tented tanning areas in tanning salons. For all of these reasons, you can probably tell that I am incredibly picky when it comes to spray tanning. With so many self tanners on the market today, it was SO refreshing to find Vita Liberata and know that it not only safe to use, but also does the job (REALLY WELL). Here are my 3 favorite products offered by Vita Liberata, which you can find for yourself at Sephora and Ulta!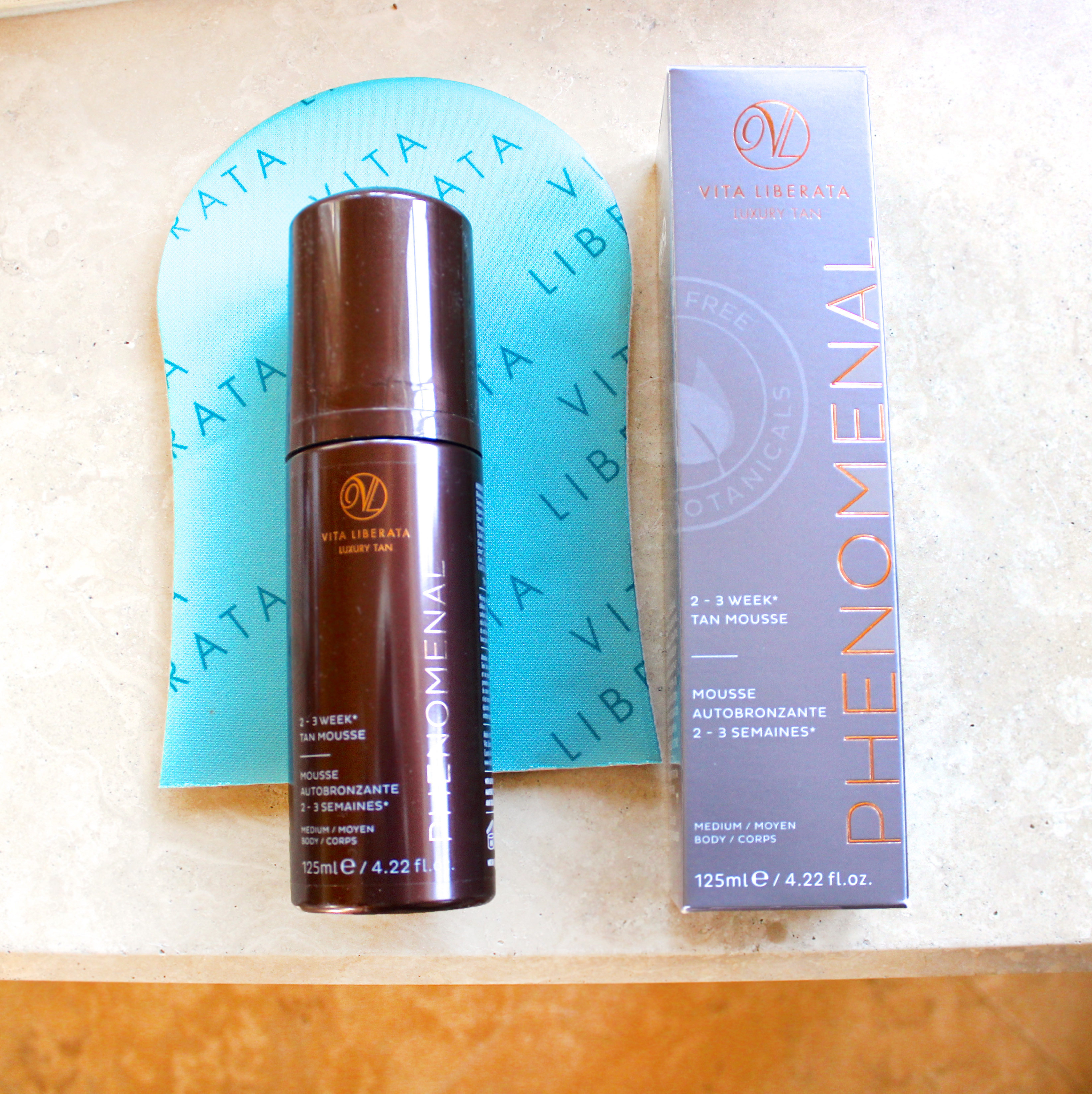 1.PHENOMENAL 2-3 WEEK TAN MOUSSE WITH INSTANT MATTE FINISH (+ FLAWLESS APPLICATION MIT)
This product is the perfect choice for self-tanning beginners and experts alike! The mousse is incredibly easy to apply, especially when using the flawless application mitt. The mitt can be washed with soap and water and I usually slip mine over the mousse bottle and let it dry overnight before reusing it. Just make sure you don't use the mitt while it is wet! The mousse's formula has a tint to it, so you know exactly where you are applying it. Handy, right? I can't tell you how many times I ended up with strange orange palms because of the clear formulas back in college!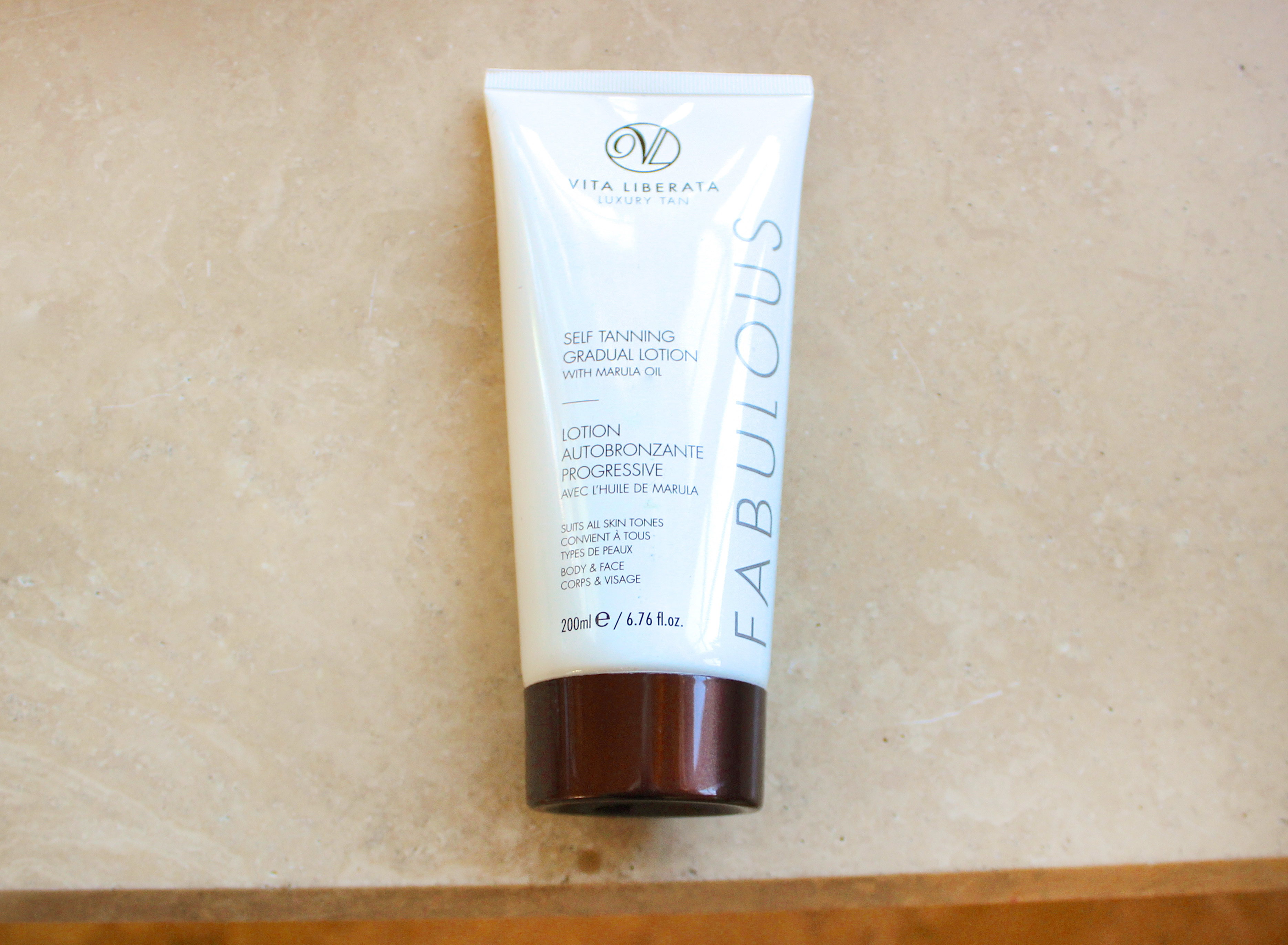 2.FABULOUS SELF TANNING GRADUAL LOTION
This lotion is best when it is applied a couple nights in a row. I used this before my recent trip to Las Vegas and used it three nights in a row, just to see how well the color would build. It passed the test and lasted me a good 2 weeks without any touch-ups! I also am horrible about putting on lotion, so I'm sure it would have lasted even longer if I had properly moisturized my skin. What I loved most about specific formula is this it faded evenly and didn't get blotchy like the other self-tanners that I've tried.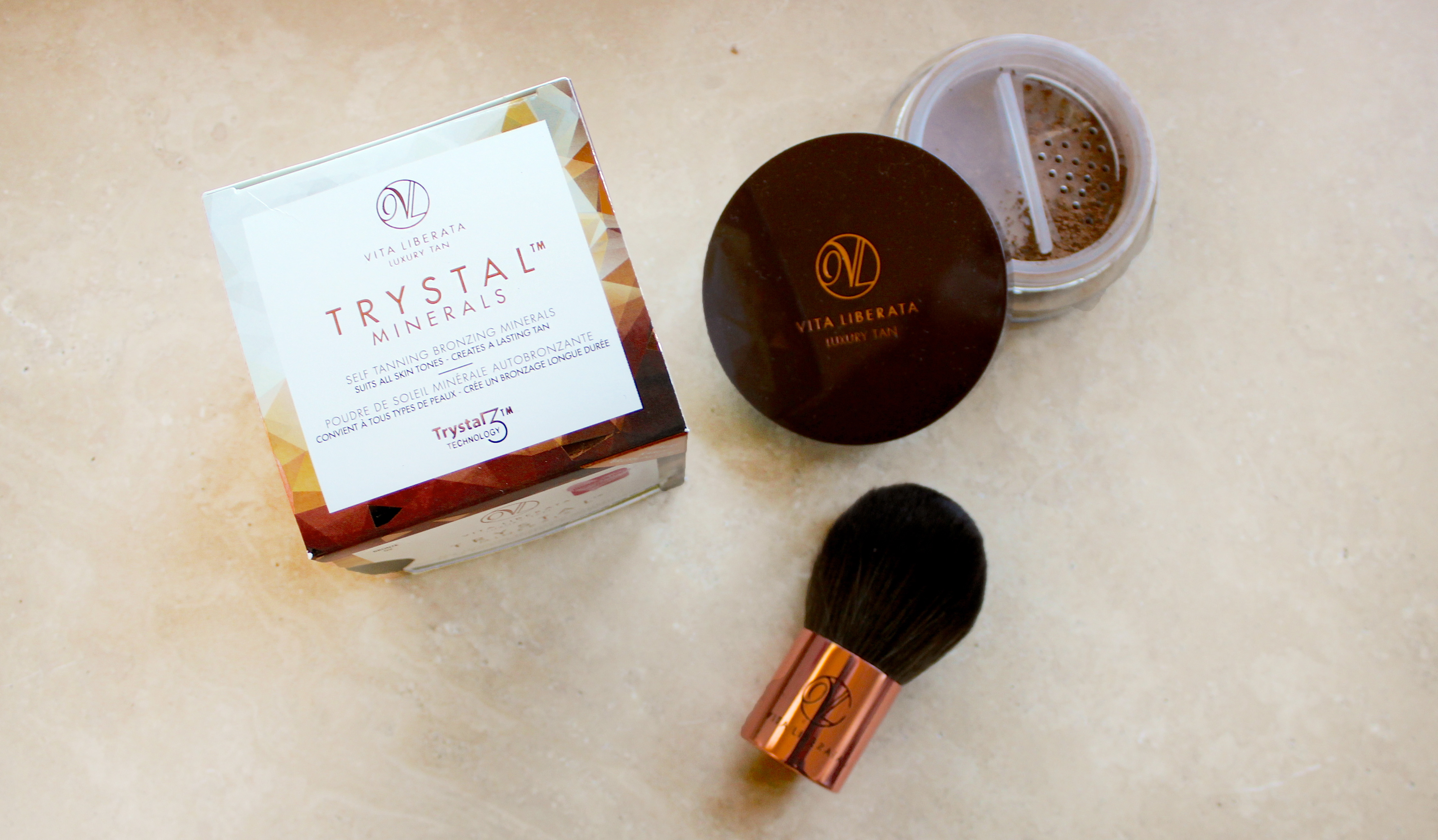 3.TRYSTAL MINERALS SELF TANNING BRONZER
Okay, seriously this product is great for everyday bronzing and, over time, builds color self-tanner style (as in it doesn't come off for a few days or weeks, depending on how often you apply it!). The application brush did not disappoint either. I have to say that this tanner + brush combo works really well. A+ on the bronzing minerals and the brush, I'm a huge fan of the color and the even application using the brush provided.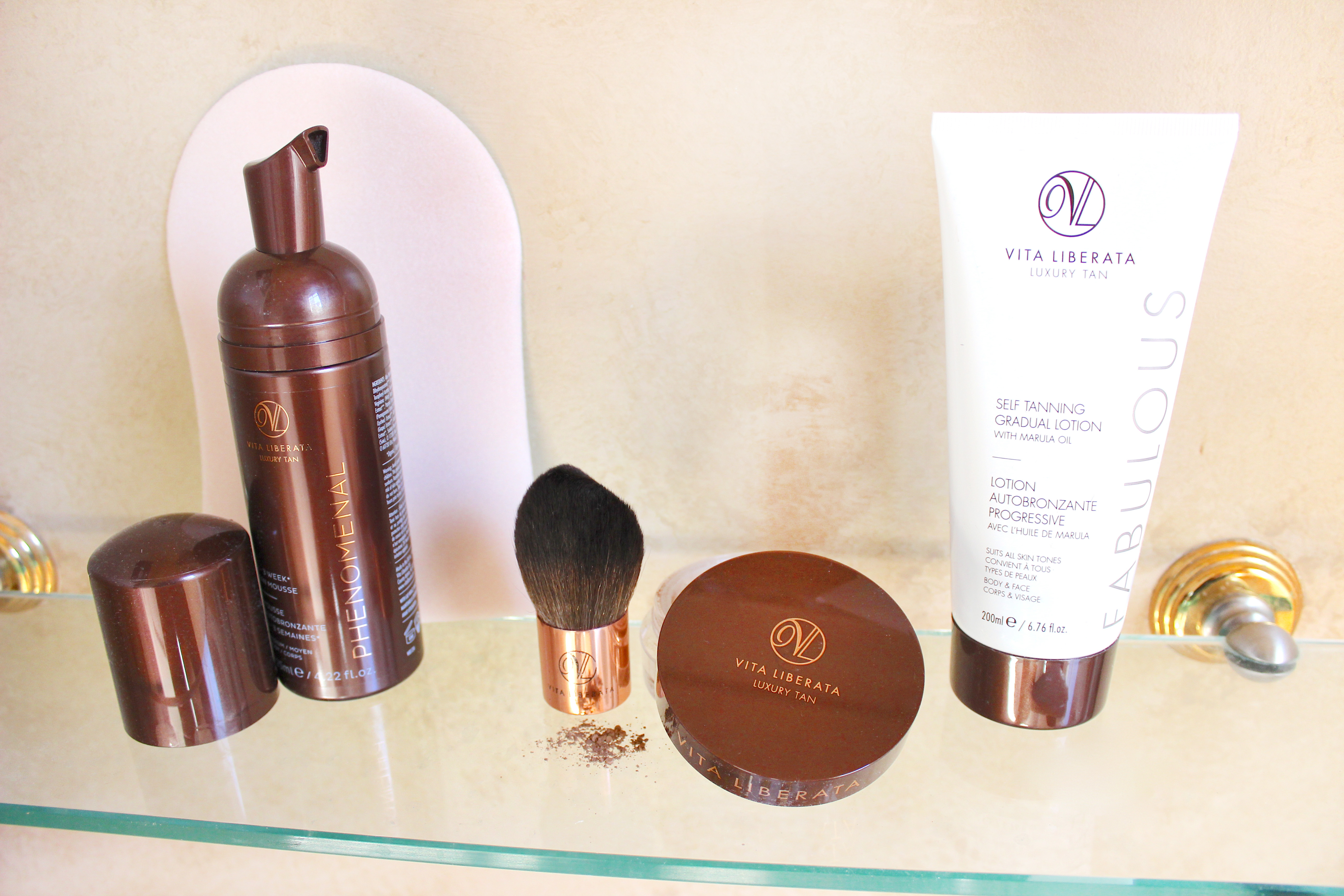 If you're dying to try some of Vita Liberata's products, I've rounded them up below! I know that you will end up loving them just as much as I do. I also threw in their Self Tan Dry Oil (with SPF 50!!!) since it also looks like an amazing product that I am thinking about trying out on my next trip to Sephora!