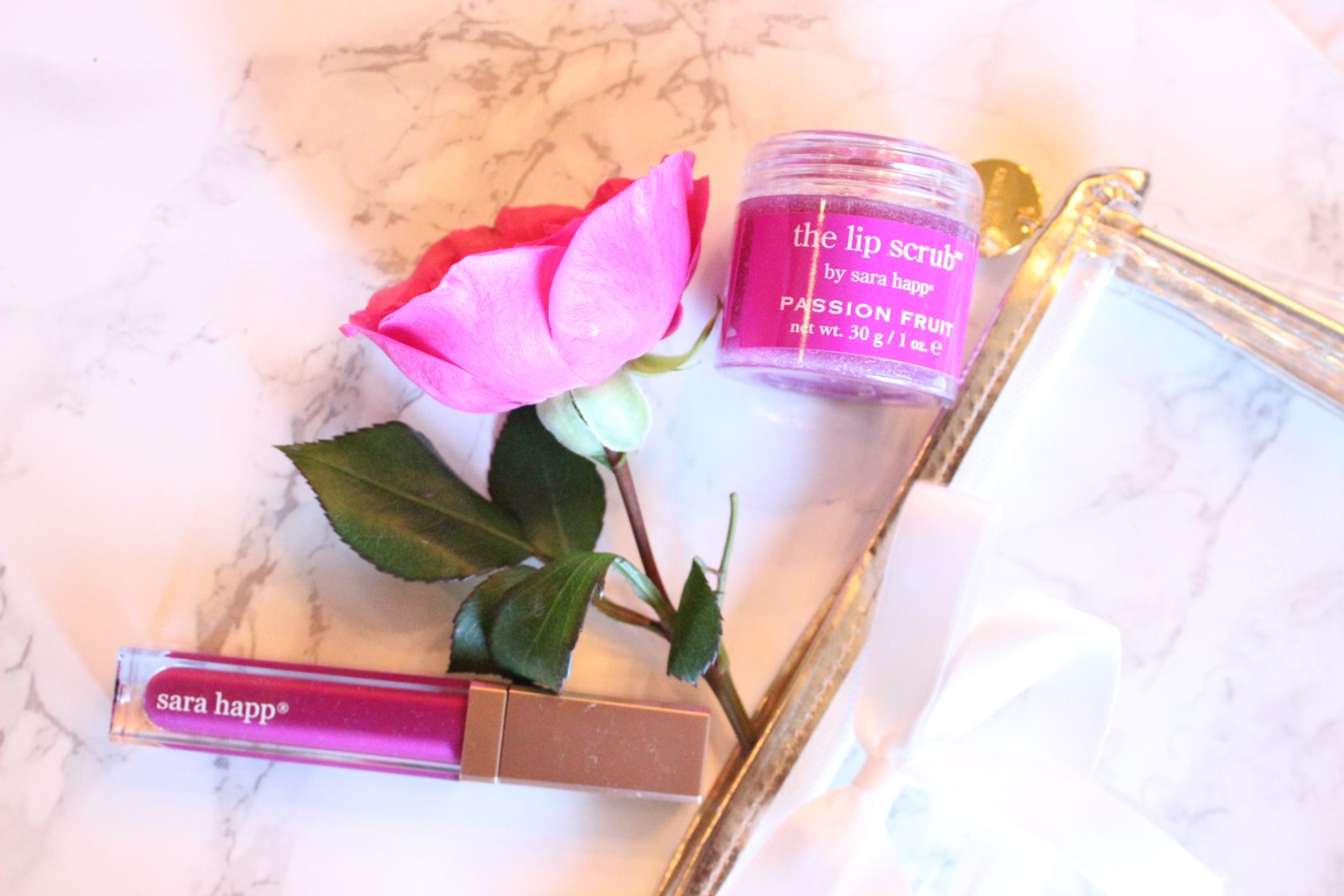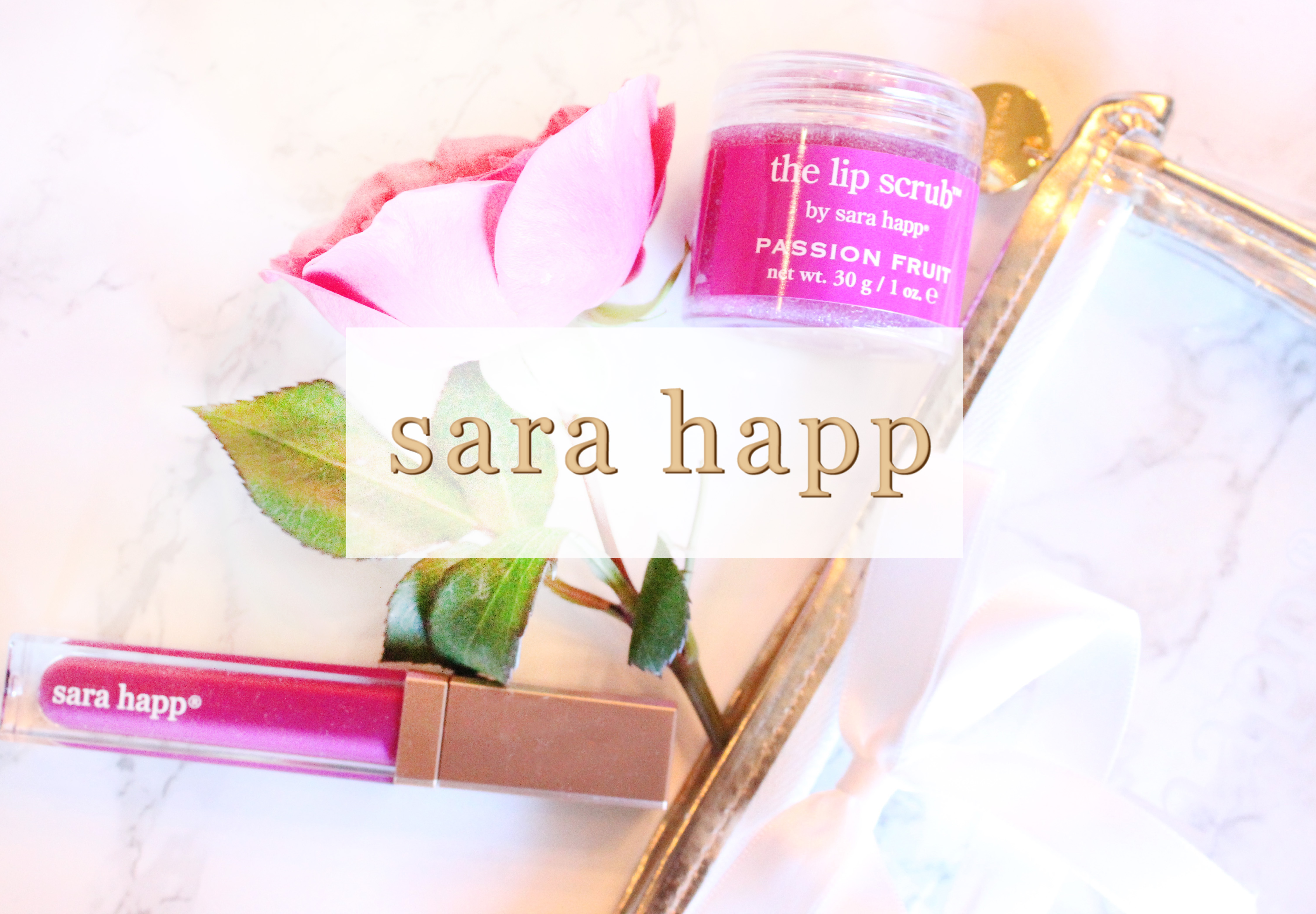 Today I'm sharing a bit about a product line that I've been OBSESSED with lately! My lips tend to get super dry in the fall, so this year I'm being proactive and adding a few new products from Sara Happ to my beauty routine. Sara Happ Inc is a beauty line that aims to nourish, heal, and reveal the natural beauty of your lips without any compromises. Their collection of luxury lip products includes lip scrubs that perfectly prepare your lips, lip glosses that deliver nourishment + the perfect amount of pigment, and creamy lip crayons that create an effortless pout.
I've been loving "The Lip Scrub" in Passion Fruit and "The Fuchsia Slip" lately. The Lip Scrub tastes and smells so amazing that I made my sister try it out immediately after I opened it for the first time! I've found that this Sara Happ lip scrub in particular really helps all of my lip products (from glosses to lip stains) apply more evenly and last longer throughout the day.
I also use The Fuchsia Slip – which is SO highly pigmented that I almost can't believe that it is a gloss. The applicator foot is very precise, which is a huge plus because it makes application a breeze. Best of all, The Fuchsia Slip has a high-shine finish but does not feel sticky or heavy on the lips. It's pigmented like a lipstick, hydrating like a lip balm, long-lasting like a lip liner, and shiny like a gloss. This product really does it all, guys! I prefer to take it with me when I carry a small handbag since it does the work of several products at once. It's literally a dream come true.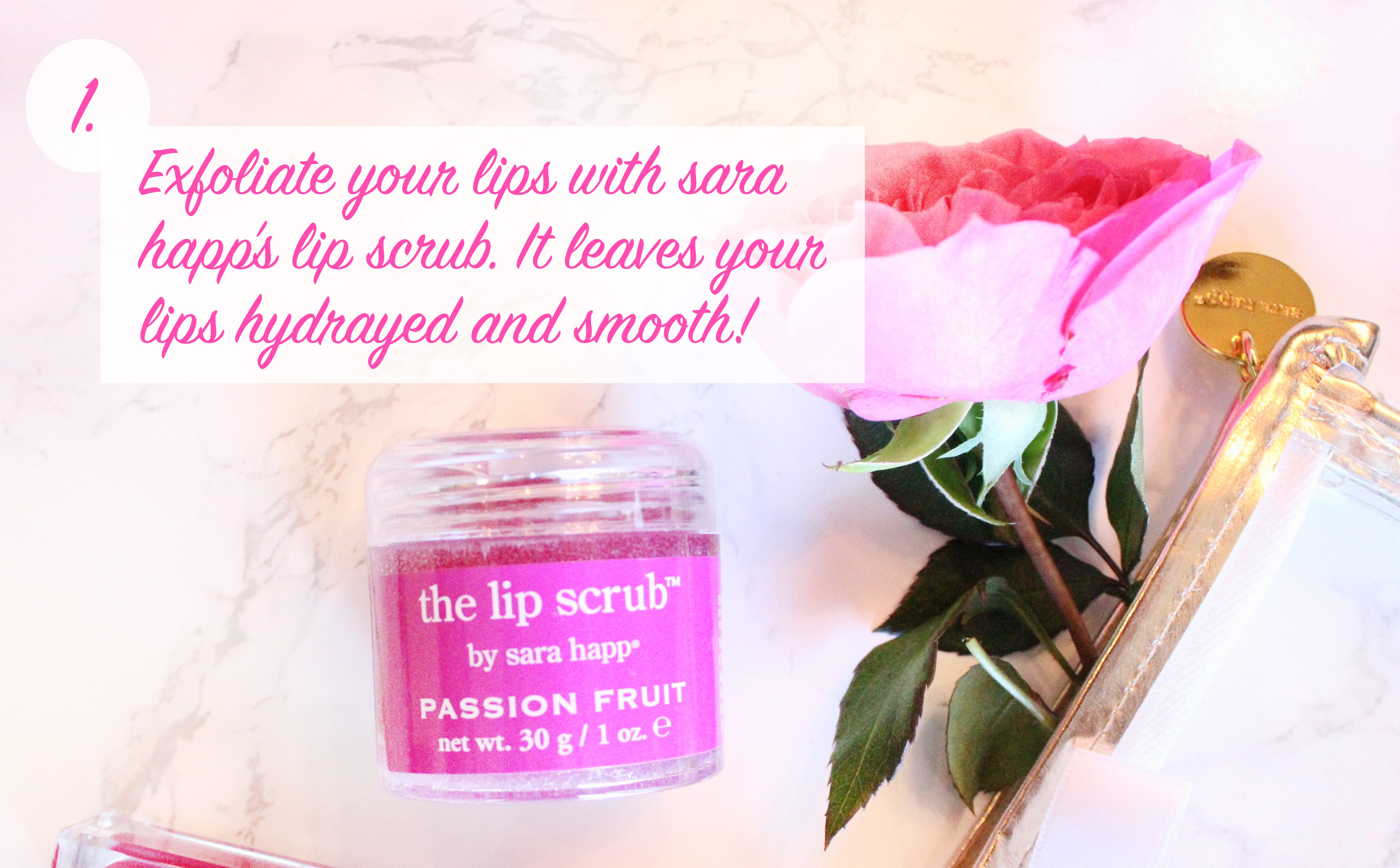 And last but not least, I want to mention that Sara Happ's products are not tested on animals and their adorable packaging is produced in a carbon neutral manufacturing plant using sustainable practices. They also just came out with a Sprinkles Red Velvet Lip Scrub – yes, as in THE Sprinkles Cupcakes! If you're interested in trying any of these products our for yourself, they are available on Sara Happ's website as well as at Nordstrom. Let me know down in the comments if you've tried any of Sara Happ's products, especially the Sprinkles Red Velvet lip scrub!