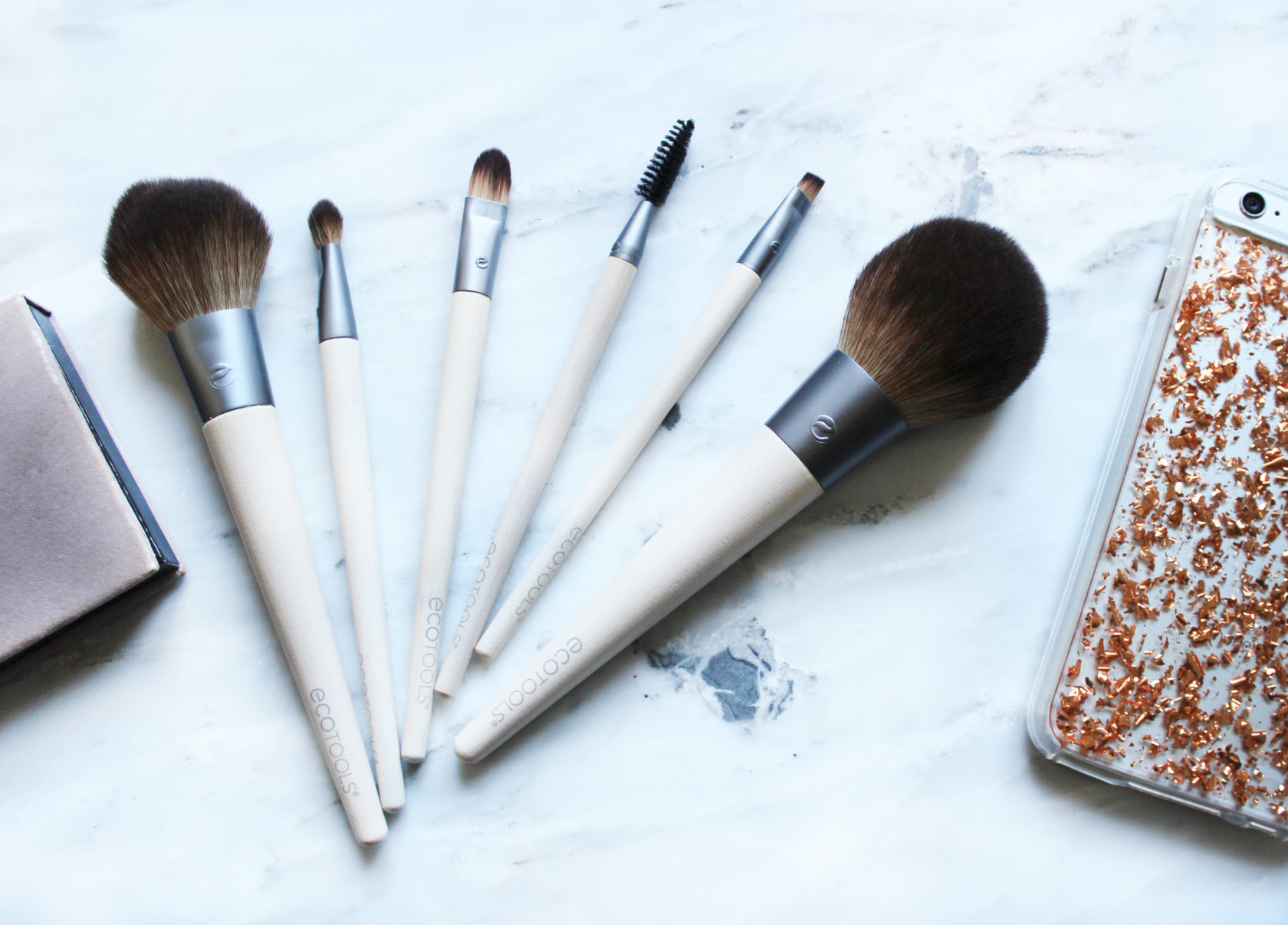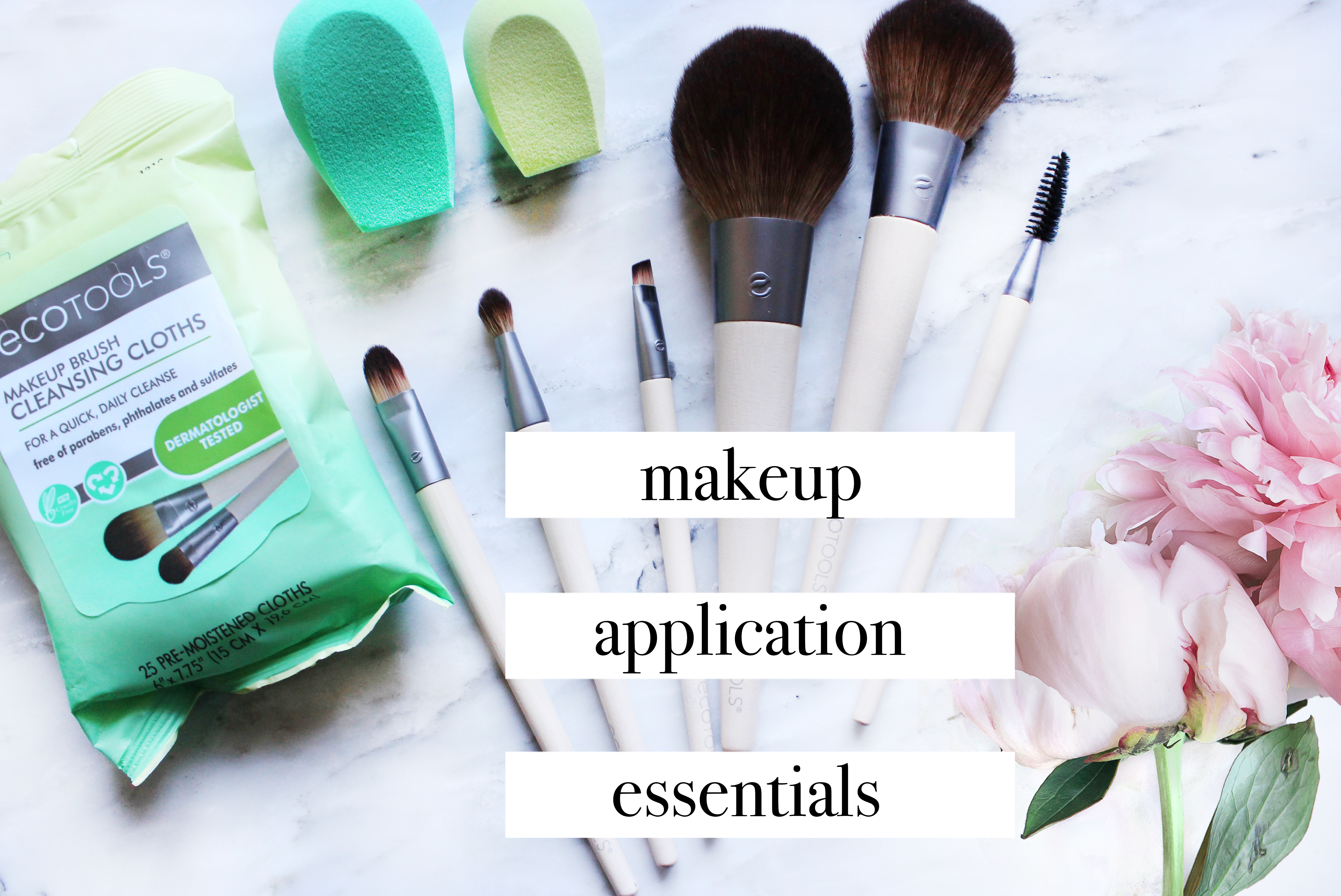 This past weekend, I got the chance to put a few of EcoTools' hottest new products to the test! Makeup tools are what make all of the difference in my morning routine. Makeup tools can either save you 10 minutes or leave you struggling to blend out some reaaaaally strange looking eyeshadow with what feels like a scratchy, stiff brush (I know we've all been there…right?).
Since I'm such beauty junkie, I can say that I've tried everything from luxurious $70 Artis brushes to super cheap sponges that I fell for on Instagram and prayed would work well  – just because they were so pretty. Right in the middle of insanely expensive luxury brushes and insanely cheap "too good to be true" dupes lies a brand called EcoTools.  EcoTools' products are all very high quality, environmentally responsible, and super affordable. Their tree-free packaging is adorable as well!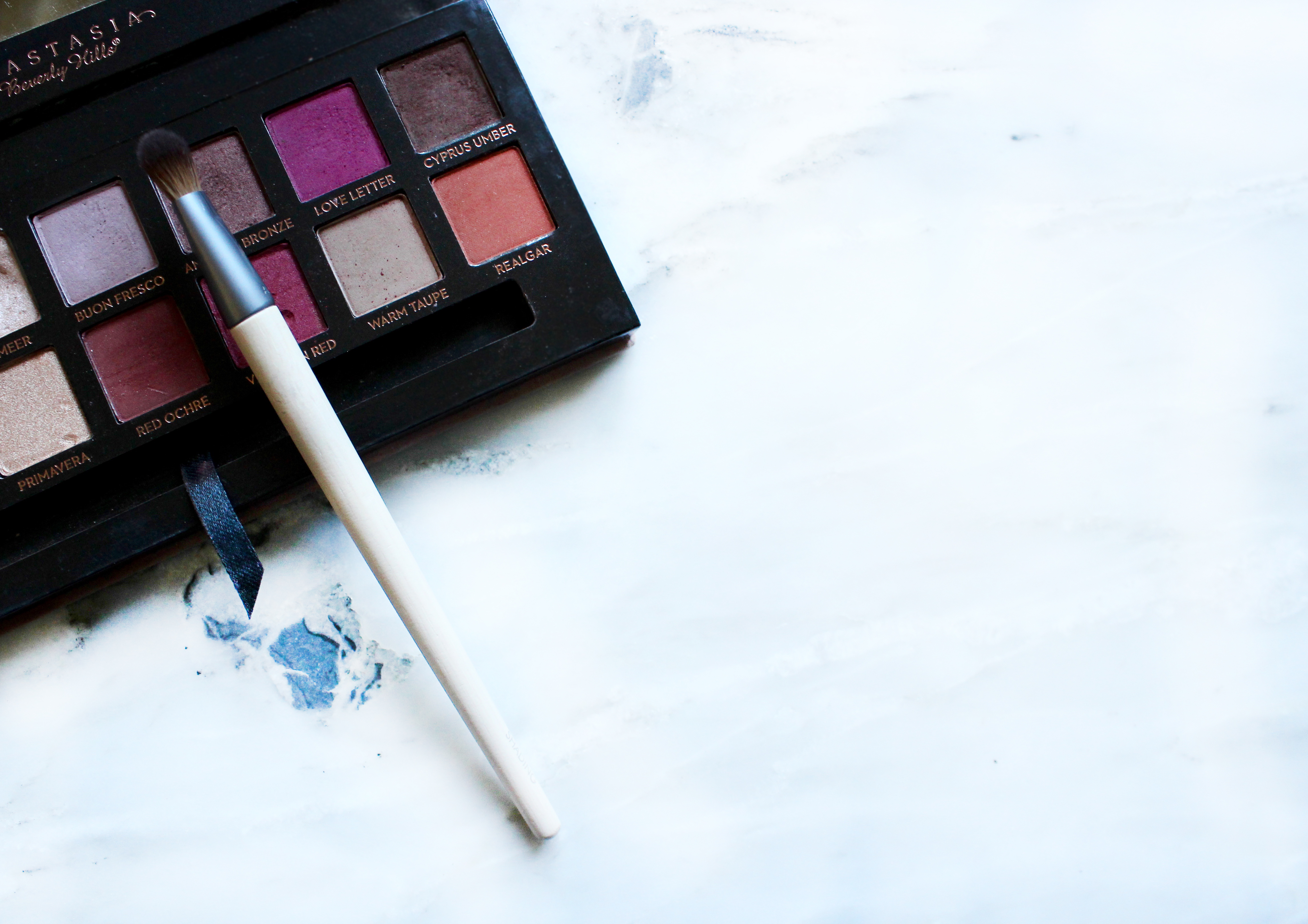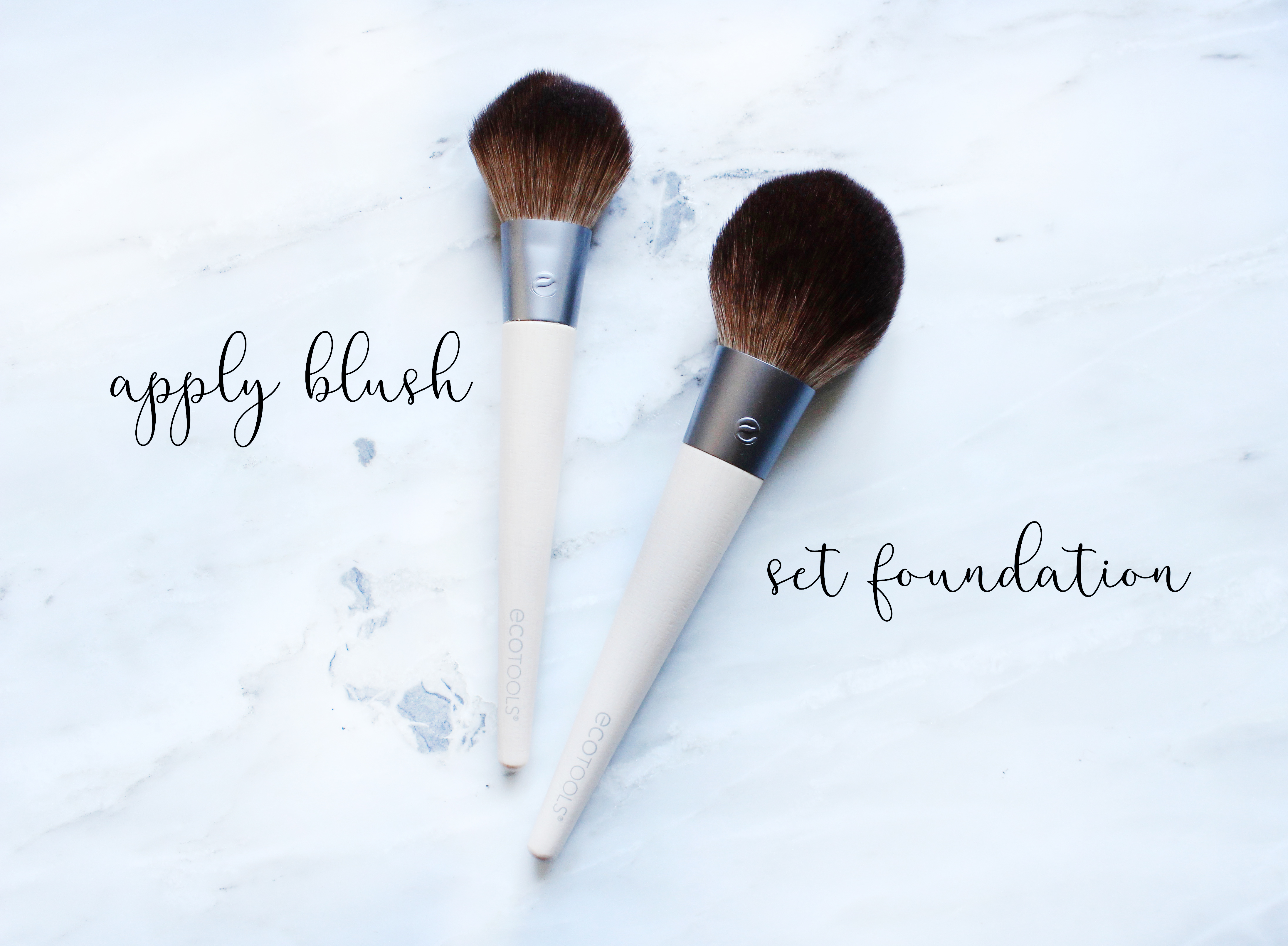 EcoTools brushes have handles that are made of renewable bamboo and recyclable. These brushes are also are certified cruelty free by PETA and feel soo soft and luxurious to the touch. While I am a huge fan of luxury cosmetic brands, I have to say Ecotools brushes hold a very special place in the running for top beauty products, especially these brushes!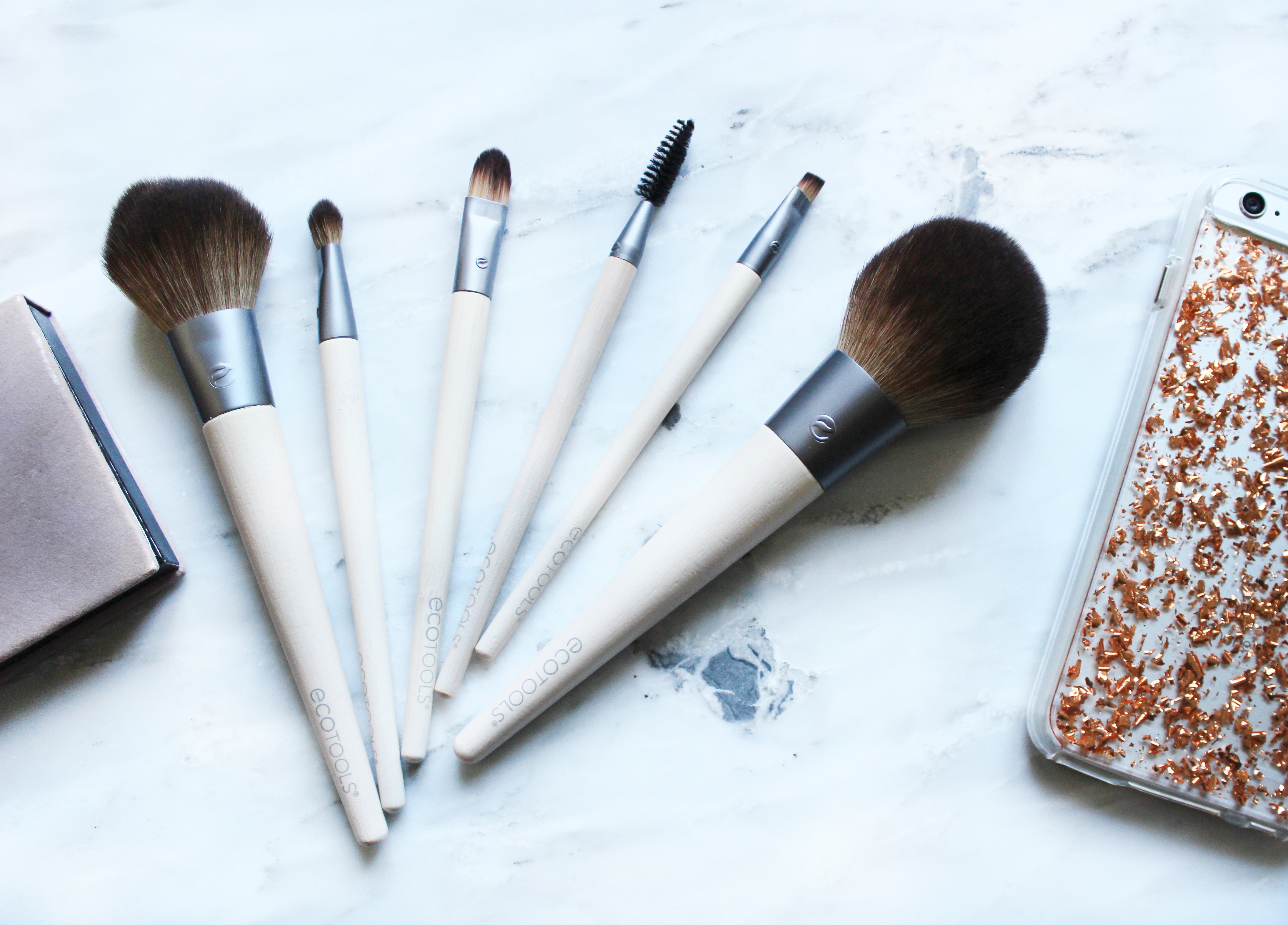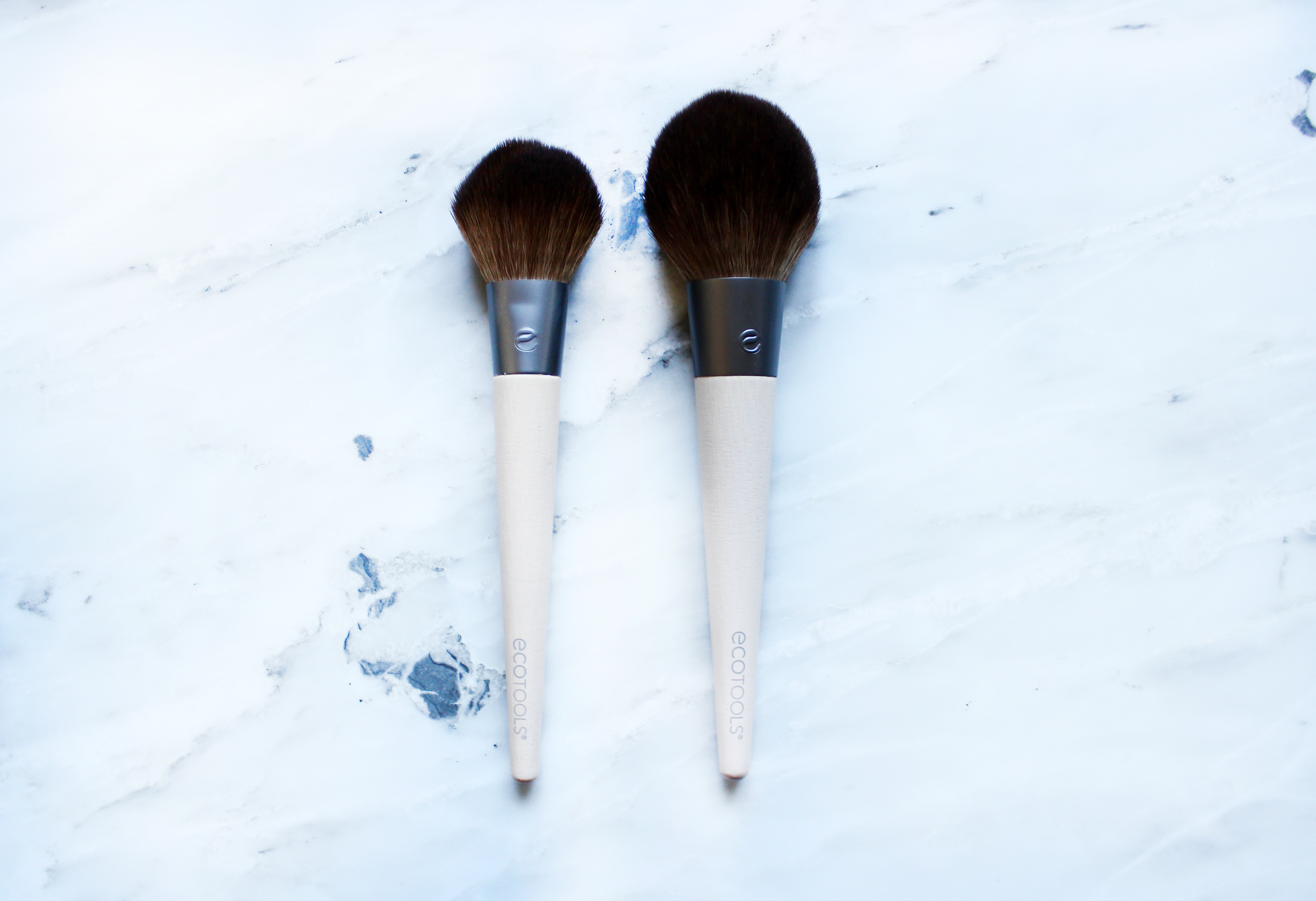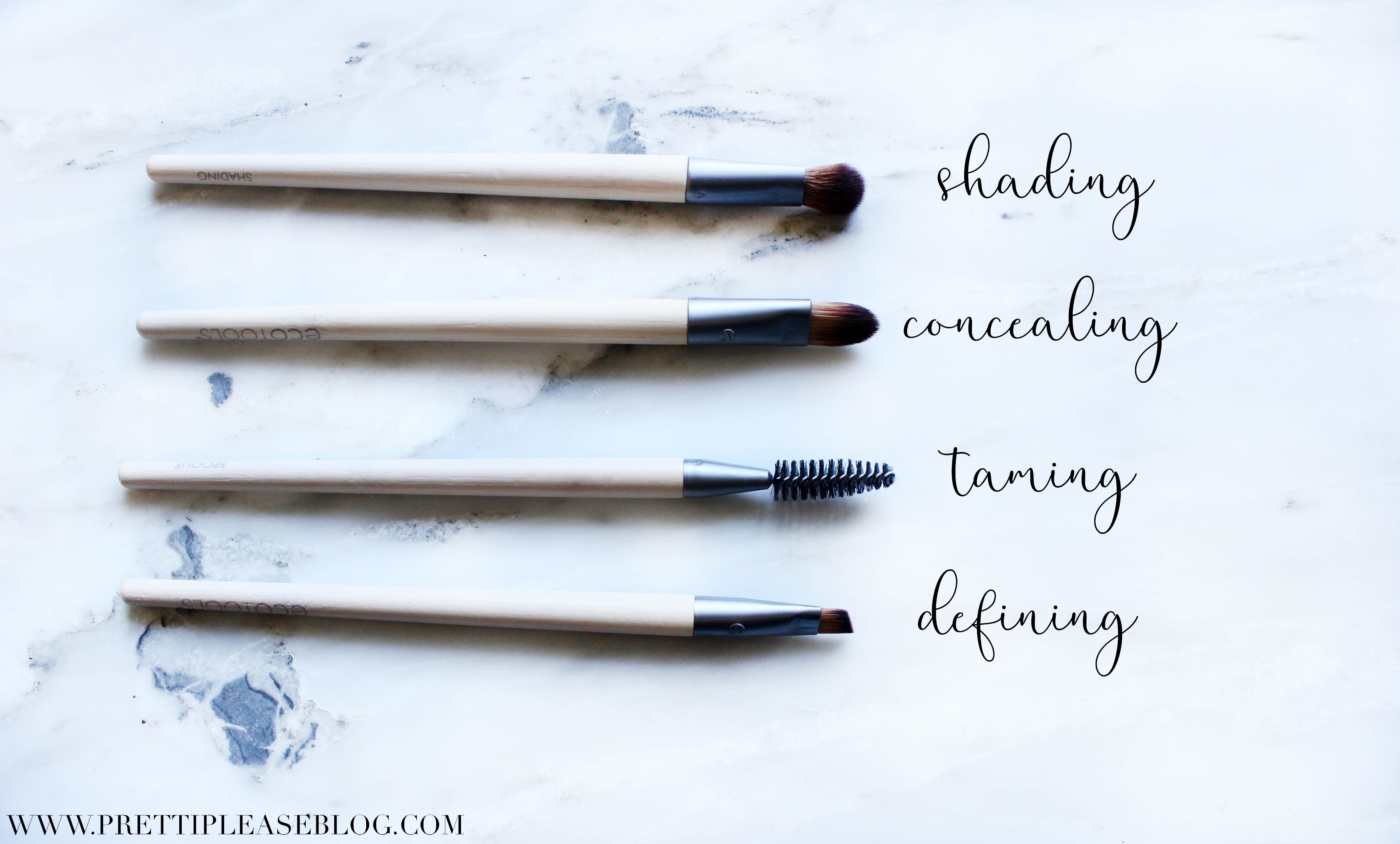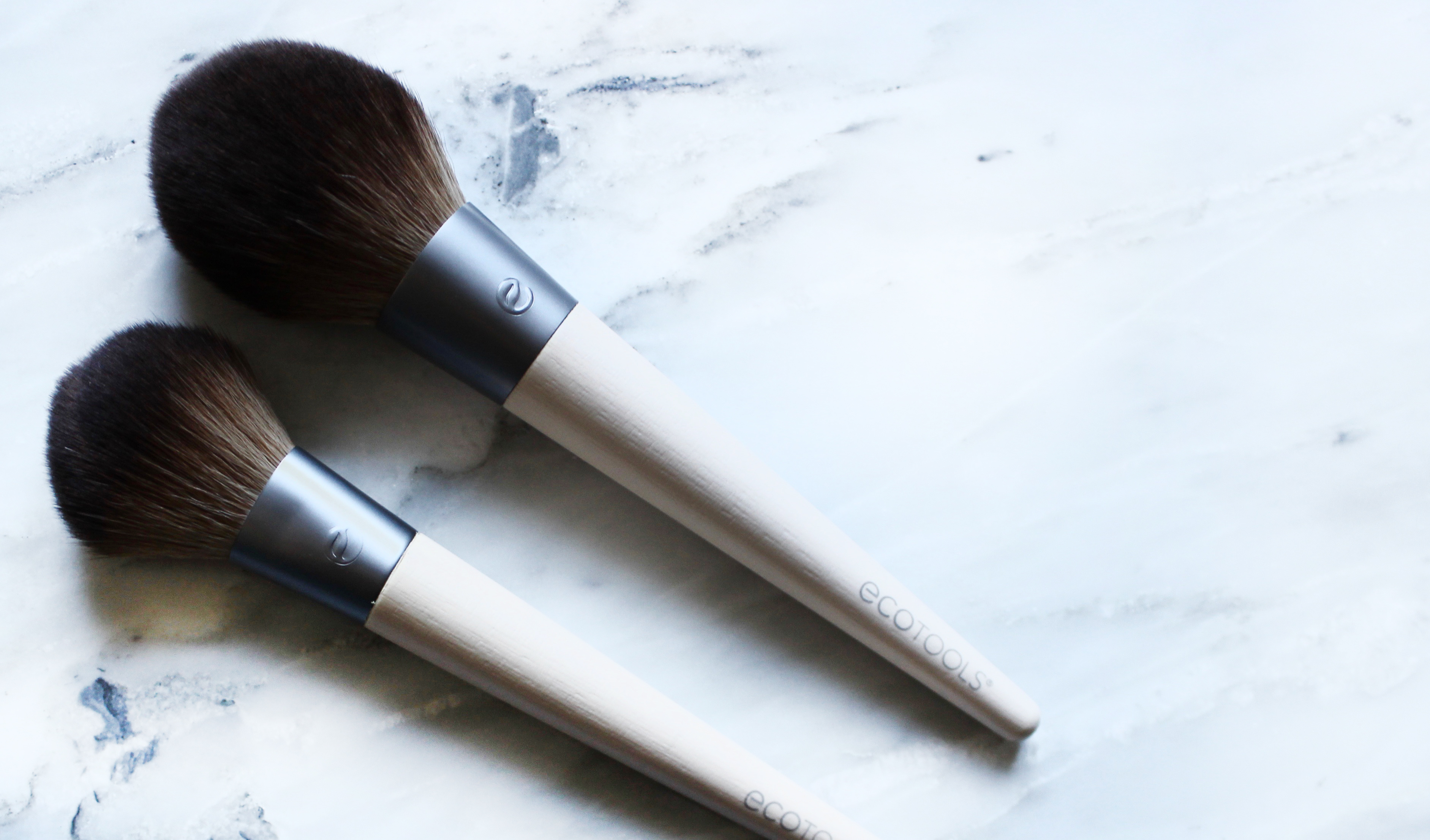 EcoTools' Perfecting Blending Duo is also a must-have! These 2 adorable sponges are vegan, latex free, and contain EcoFoam Technology – meaning that they are made of 70% plant-based materials (how cool is that?). The uniquely shaped blending sponges work best with cream and liquid makeups, however I used the smaller one to set my concealer under my eyes with my Laura Mercier Brightening Powder and it worked fabulously (side note: I highly recommend getting the entire set of Laura Mercier's setting powders – the set is totally worth it).
The EcoTools sponge duo is priced around $10 and, best of all, these sponges worked much better than my BeautyBlender ever did! They're a lot softer than BeautyBlenders and are less porous, meaning less product is absorbed.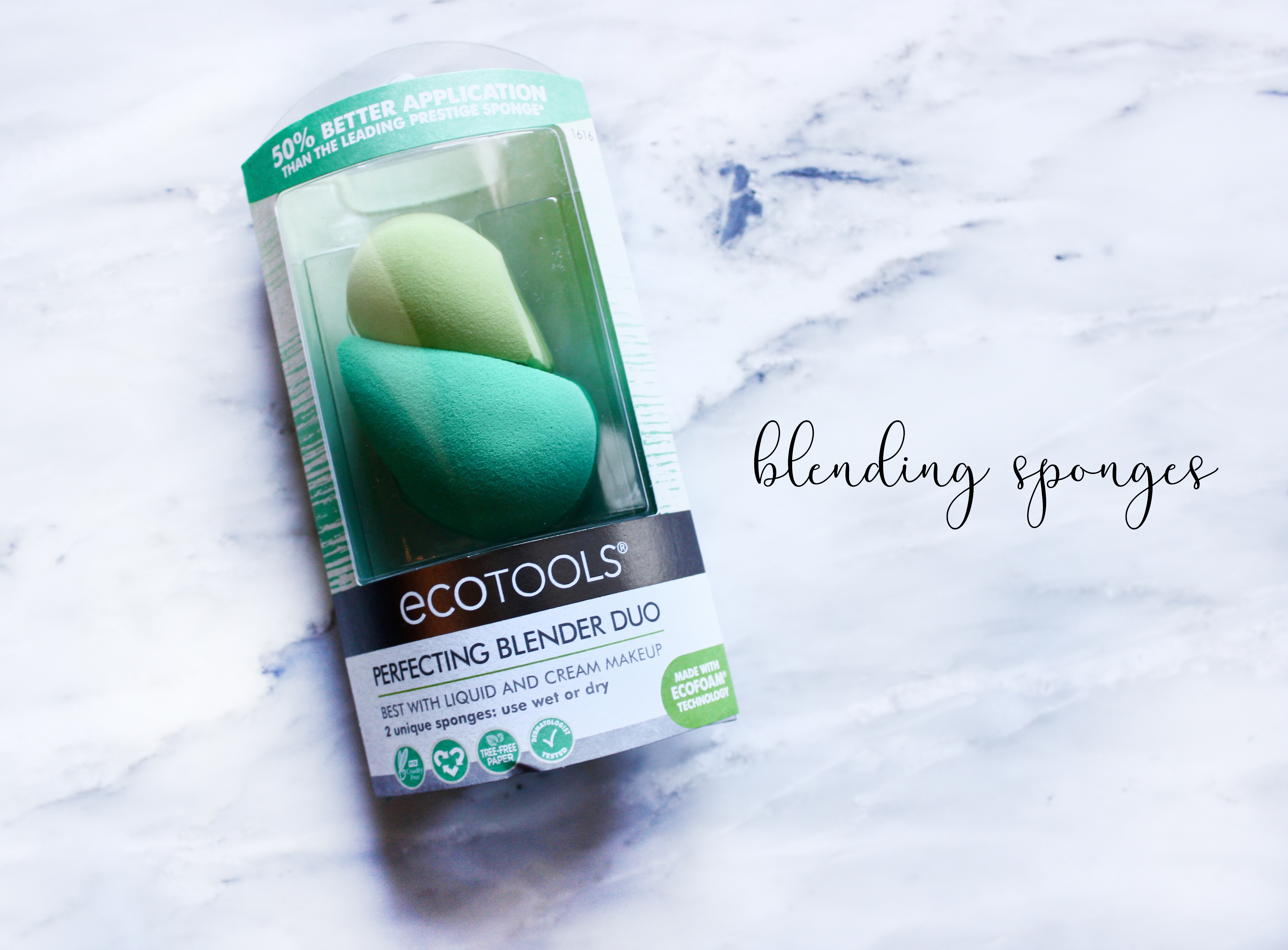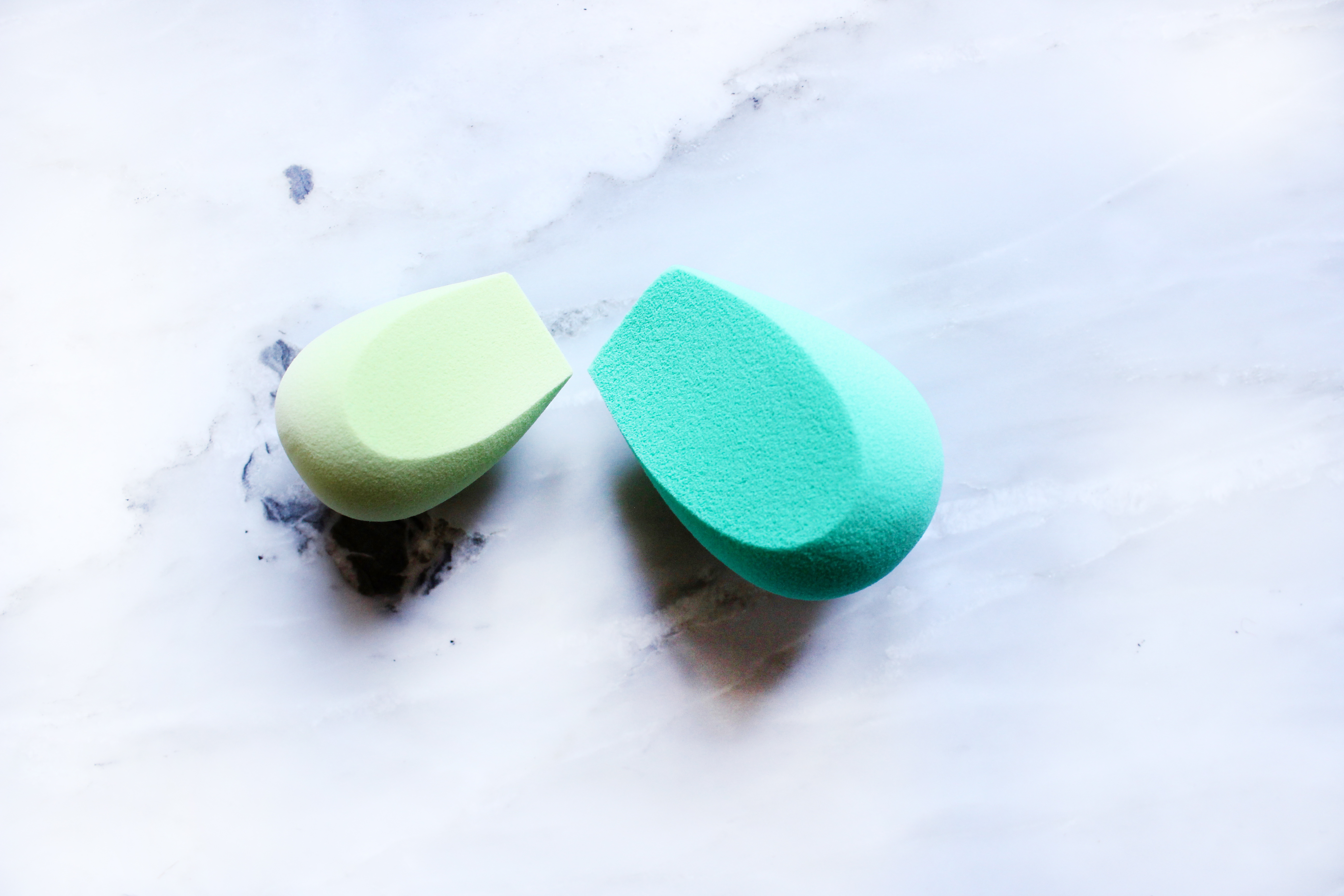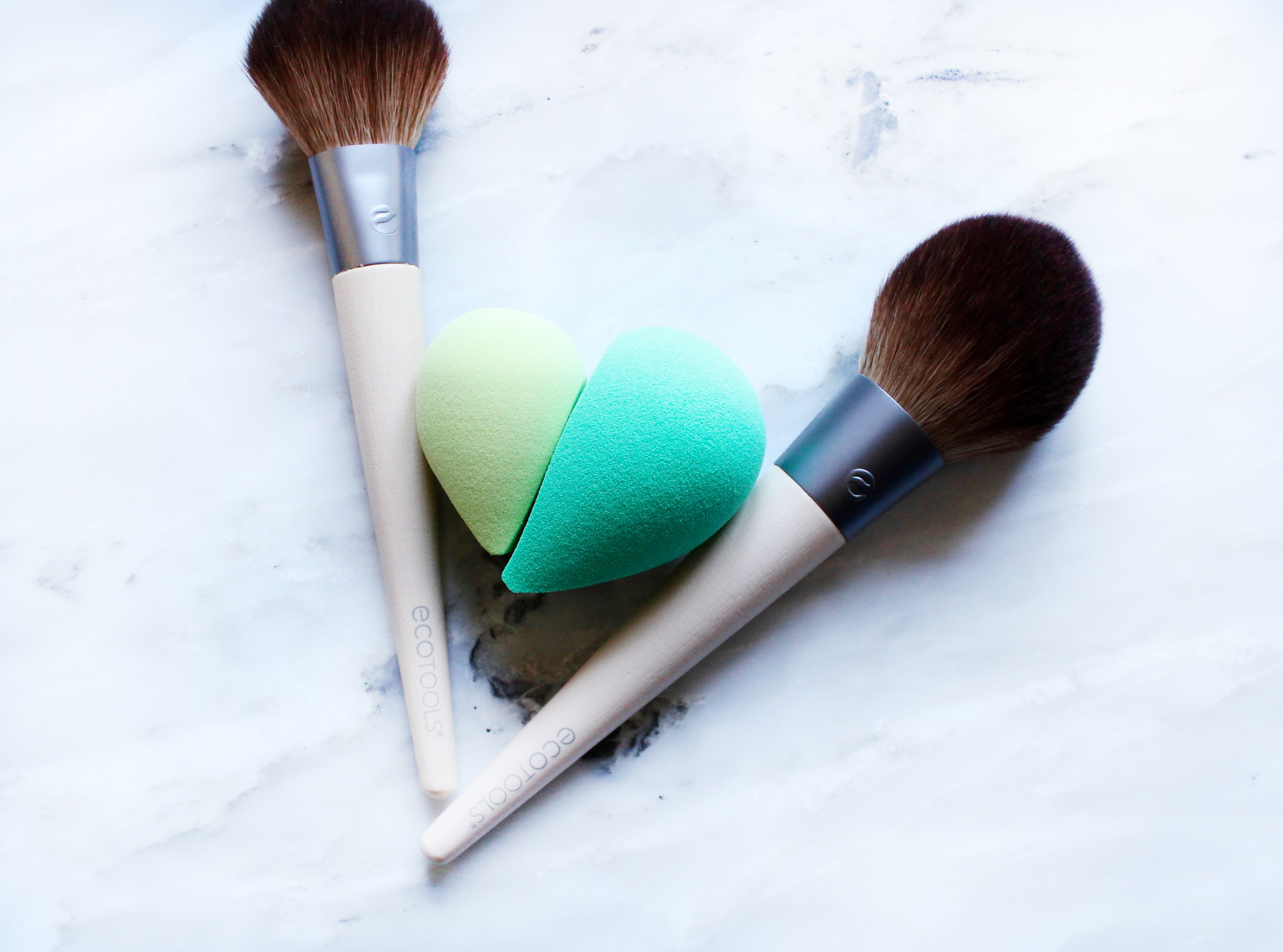 Last but not least, I want to talk about the EcoTools Makeup Brush Cleansing Cloths that are SO. HANDY. These are awesome for wiping off brushes between colors (like if you were in a pinch and needed to use one brush for a dark eyeshadow as well as a light eyeshadow). These are really intended to be used for more of a surface cleaning and they will not replace the need for regular makeup brush cleansing. However, this is definitely a product that you can't stop using once you know it exists!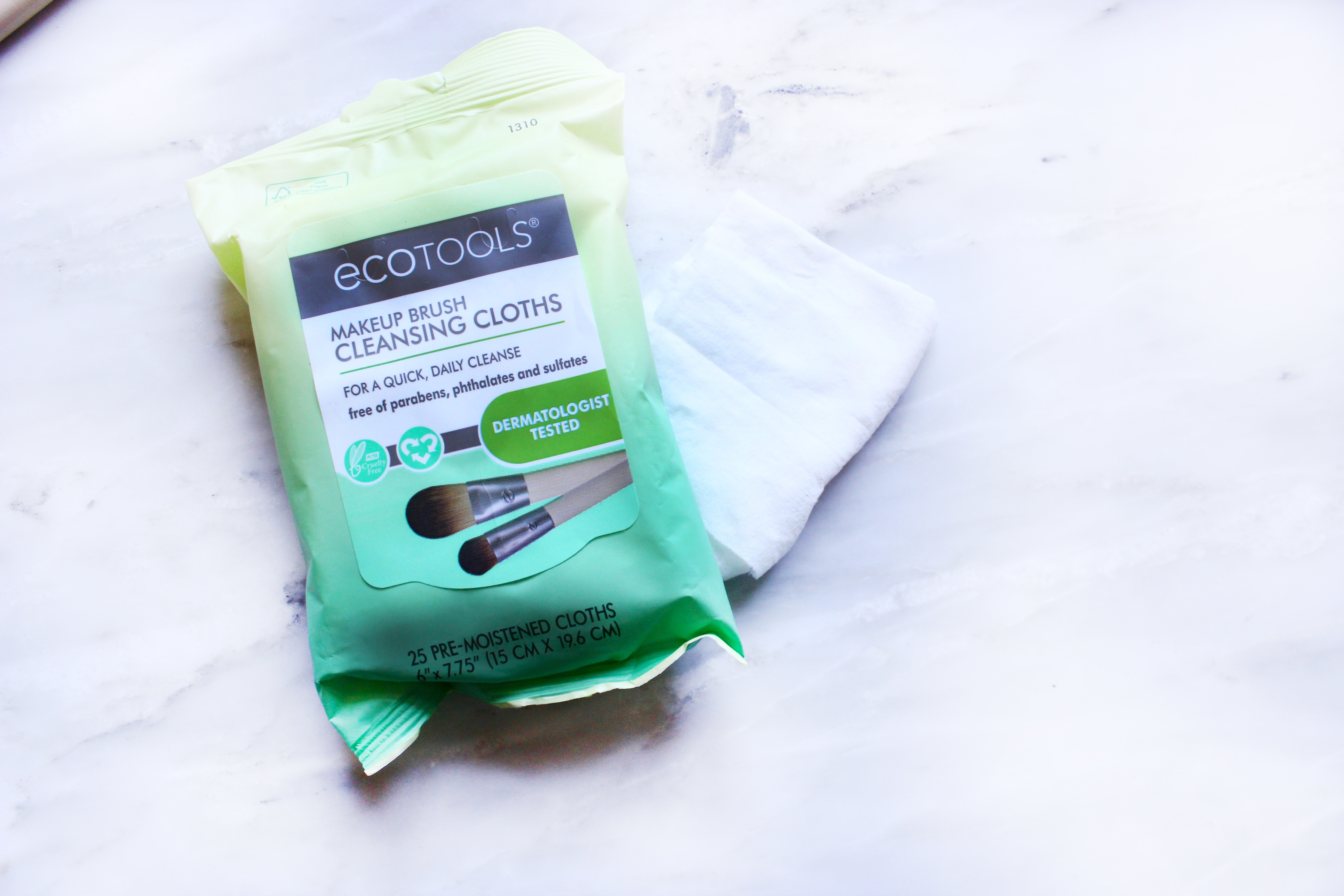 Thanks for stopping by! As you can probably already tell, I highly recommend all of these products from EcoTools and think you will love them too.  I'll be posting a few #selfies of some makeup looks using these exact products, so make sure to follow along on my Instagram for more info! I post a lot of day-to-day photos as well as blog post related content on there.
Let me know in the comments about which EcoTools products you are trying + loving! I'd love to hear. I receive theses products complimentary from Influenster + EcoTools, however all opinions are 100% my own!